For some people (including me), having kids and taking care of a family would be more like a barrier for living the life one desires. Yet, for some, having kids would be like taking them to the moon and back. They love when the little ones run all around the house, screaming because when there are kids in a house, they make others forget the loneliness and bring the joy for the house.
Parents would love to have kids from both genders. So that's why Alexis Brett, who is 39 and her husband David, 44, warmly welcomed their first daughter, Cameron, after giving birth to 10 boys.
Alexis says that she was nervous about the result of the sex scan. So, she handed the task to her 16 years old son, Harrison.
Further she states that any of them didn't believe it's gonna be a baby girl. They were expecting another boy for the family.
"But when I found out it was a girl, my face was a picture. "I was shocked, but delighted. Now she's here with us, it's a fantastic feeling,"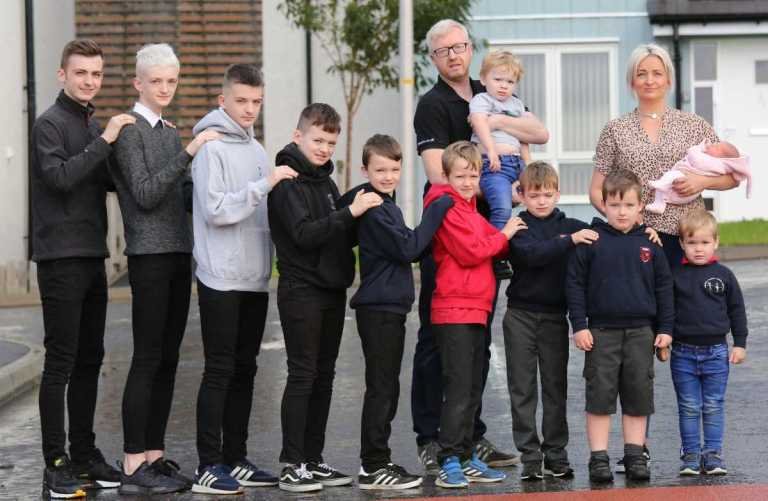 As Cameron is going to be the only baby girl in their family, all the boys who range in age from two to 17 are delighted to welcome her.
David comments that,
"They've generally been much better behaved around her, trying to keep quiet in case they wake her up.
"They also want to help with holding and feeding her – it's been great,"