This loving Pit bull is named Bonnie and is so lovely and loyal dog. She was rescued from a local shelter by Grandma Betty's Animal Rescue when it was only five minutes before she was going to be put down.
Bonnie's big brown eyes are the key to her lovely heart. They show how innocent girl she is. She was the sweetest girl ever.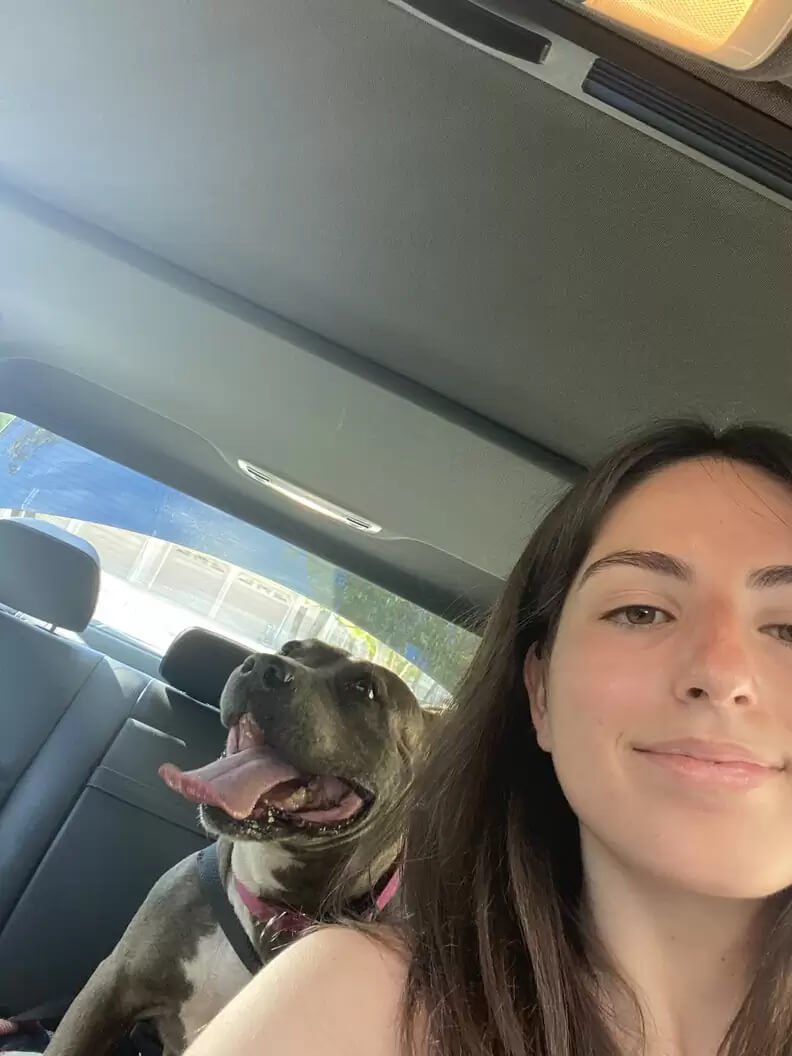 After Bonnie was rescued she was fostered by Lili Follett. It seems that she quickly fell madly in love with this lovely pit girl. Follett says that she is the most loyal dog she had ever seen. Meeting new people makes Bonnie happy. She will immediately plop her head on their lap if she loves them. No matter what she never goes more than a few feet away, she always follows Follett around her apartment like a little duckling.
Like all the other dogs, she loves to get pets. Every morning she expects her morning pets. If she didn't pet her long enough, she gets even close to Follett until she gives her enough love.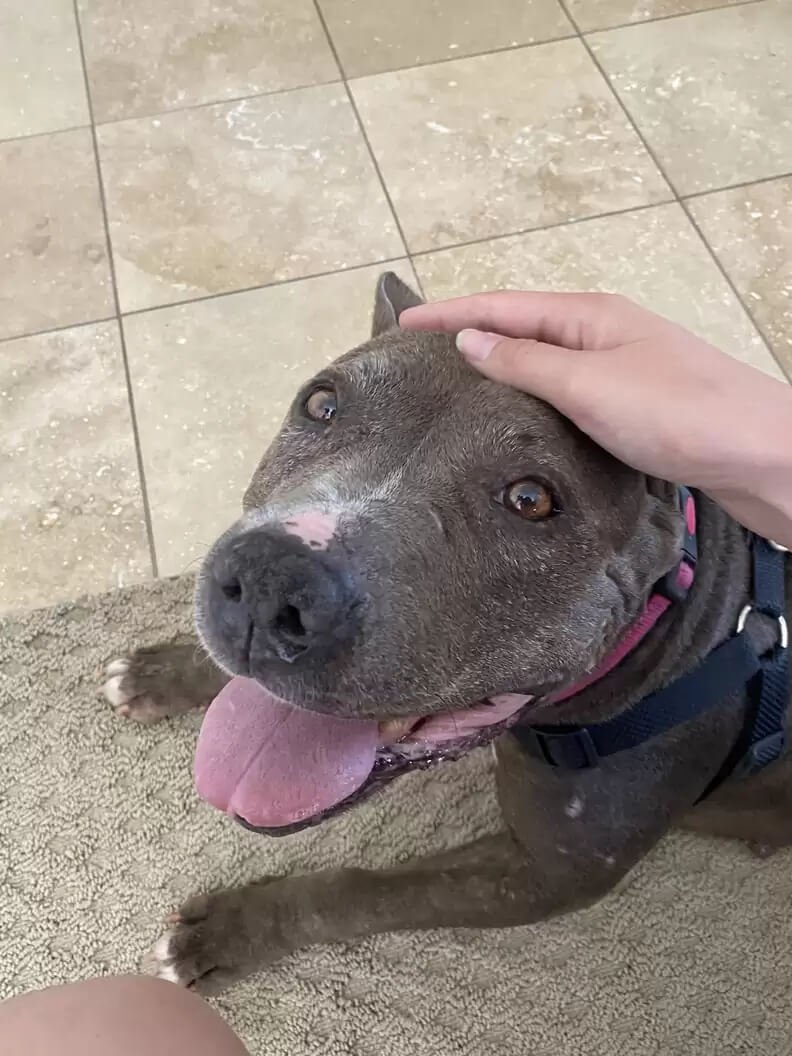 Anyone would be so lucky to adopt Bonnie and Follett knew it. But when they try to find a perfect match for her, all they got was misunderstandings and fear. When they were on sidewalks most people gave them a fearful reaction and just passed them. That gave her the idea that she would never get adopted without a drastic change.
That's how she got an idea! She brought her a propeller hat! Who can just pass a dog with a propeller hat? Bonnie loved wearing it and people started to take her out in it. The change in people's reactions made both of them so happy! When people see Bonnie with that hat they smile, talked to her, and pet her. Cars slow down to yell how cute she is. Finally, Follett was so happy that her idea started to work. She talked with them about fostering and adopting dogs. She hoped the hat would help her find the perfect forever home and she did it.
This helped people to get know that there is a loving dog inside every pit bull. After going viral on Tik Tok, someone saw her story and decided to adopt her. Currently, she is back at Grandma Betty's Animal Rescue waiting to be transported to her new home in Virginia. That is how she ended up in her foster story. She is loved to settle in the new forever home! She will be wearing her propeller hat in there too!