Dogs are the most loyal creatures on earth and Salvatore is one of them. He was alone in his house in Florida for weeks, but he was undeterred. He sat in a patch of grass outside the door every day, guarding his house until his family comes back.
Local dog rescuer Gloria Cabal noticed Salvatore at his post and she knew that she had to help.
Cabal spent more than a month trying to coax Salvatore over to her using water, food and treats. But the nervous dog didn't want to go away from his yard.
When the new realtor shooed him to the park nearby, he had to finally accept the truth that his family is not coming back. Salvatore approached Cabal and let her take him to the safety of the Everglades Angels Dog Rescue.
At the rescue, he quickly warmed up to the very friendly staff. They were disappointed about the situation that he had to go through.
Salvatore, who once rejected to approach strangers, became a friendly and cuddliest member of the shelter community. He is always begging for pets and even jumps onto people's laps. They really love him and they love his cuddliness too.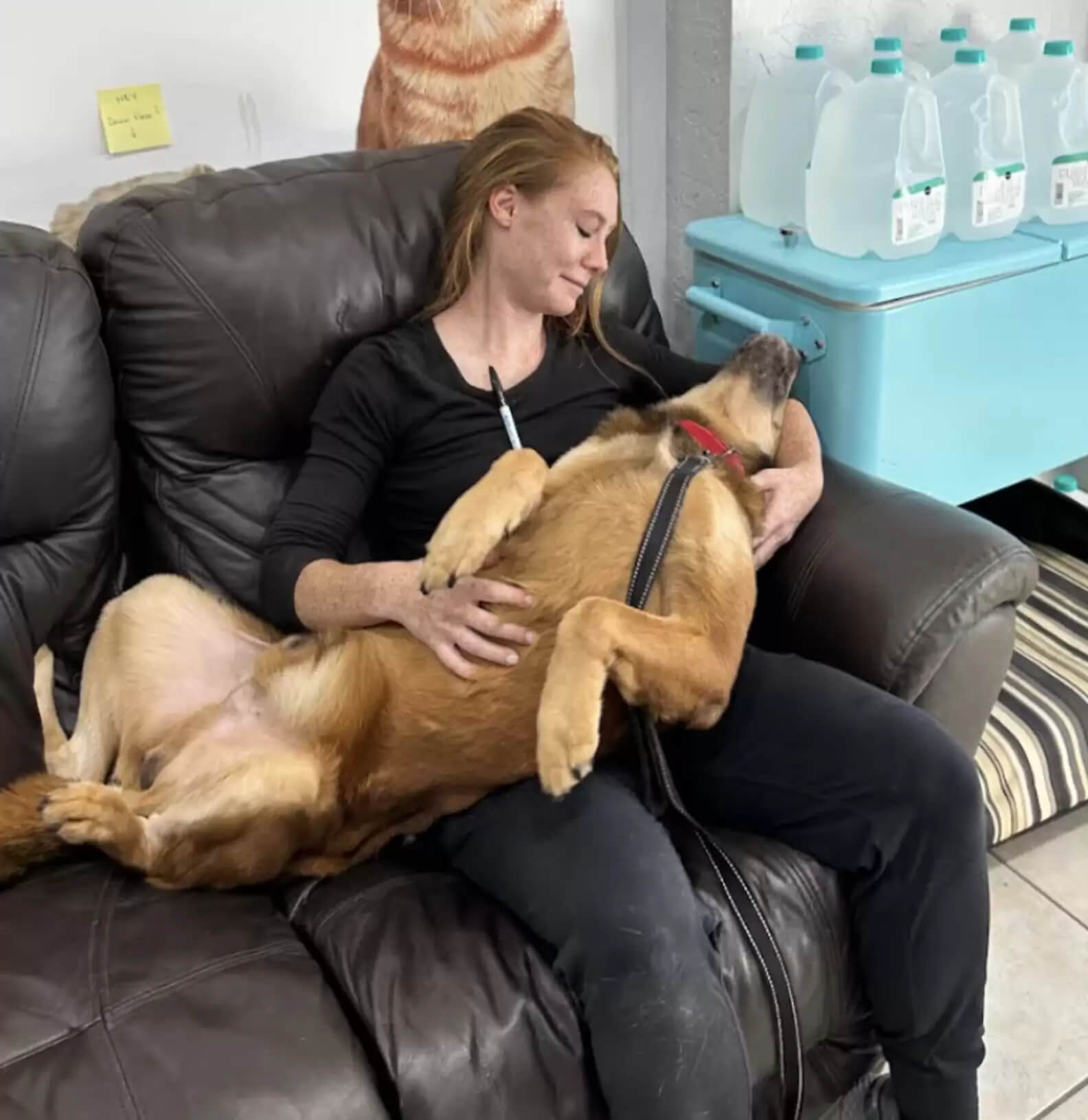 Now he is up for adoption through Everglades Angels and the staff is so excited to find him a nice family soon.
Thanks to those loving hearts who didn't give up on him, he will find a second chance to live with a family who will never leave him behind.