Robbie was alone and was waiting for three weeks by the door of a busy Dollar General in Houston, Texas. All alone, the little pup took refuge under a plastic chair and watched customers go in and out. he was waiting for someone will take him home.
As soon as Kristin Erwin spotted Robbie, she knew she is the one who is going to help him. When she was looking at his chubby little legs, she thought he was the cutest thing ever. She was heartbroken to hear that Robbie is there for almost three weeks already!
Erwin often assists with dog rescues and spotted Robbie running around a nearby parking lot as she was driving by. She was curious, and went inside the store, and asked the clerk if she knew anything about Robbie's story. The clerk insisted that there is someone was coming back for him. Erwin was sceptical and left her number with the clerk and asked to be updated if Robbie's caretaker didn't show. As she suspected, they didn't come.
Erwin immediately arrived and got him some treats and with the help of the clerk eventually go Robbie into her car and they sooner arrived at their home safely.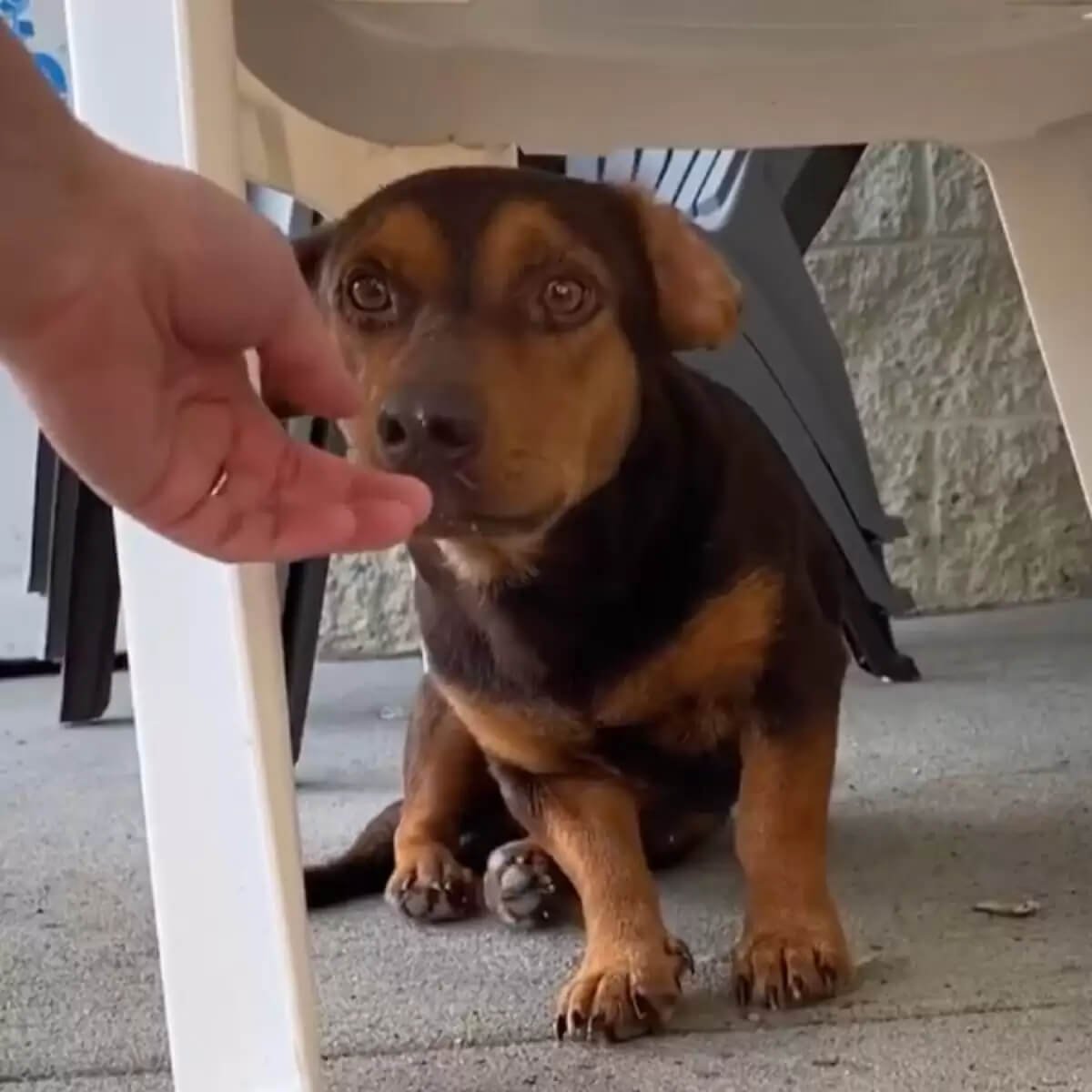 Erwin made sure that Robbie had enough space and enough time to adjust to his new surroundings. at first, Erwin thought Robbie is fearful because he was not active that much. But eventually, she got to know that Robbie is an active, and chill guy.
He was complete and relaxed. He started to eat and rest peacefully like other dogs.
With the help of, Lola's Lucky Day, Robbie moved to a caring foster home. He will be there until he will be ready to be adapted to his forever family.
Sooner he can enjoy his whole life with his lovely forever family!