One day, a Good Samaritan was walking the streets of Brisbane, Australia. Suddenly they noticed a small bat barely clinging to the edge of the sidewalk.
They had no idea how to help the innocent soul. So they decided to call the Bat Conservation & Rescue.
Rebecca Appleton, who came there to rescue the bat, was worried about the news they got. The bat would crawl off somewhere when they arrived or may be hard to locate and in danger. But when they arrived, the little one was still doing his best to keep hanging. He was sad and Appleton hurried to make him feel warm and safe. He let the rescuer grab him easily as he was very weak. She took the bat to the rescue and started to cure him. The staff named the little guy, Donnie Darko.
Donnie had been suffering due to a food shortage in the area caused by higher rainfall and cold temperature. But at the shelter, he got enough food to eat and it gave him strength and his personality began to shine. He was fed by a syringe. It was medication mixed with food and he was craving it. Even he tried to steal from the others.
Eventually, he began avoiding contact with his rescuers. It was a good sign that he was getting ready to be more independent and could soon return to the wild.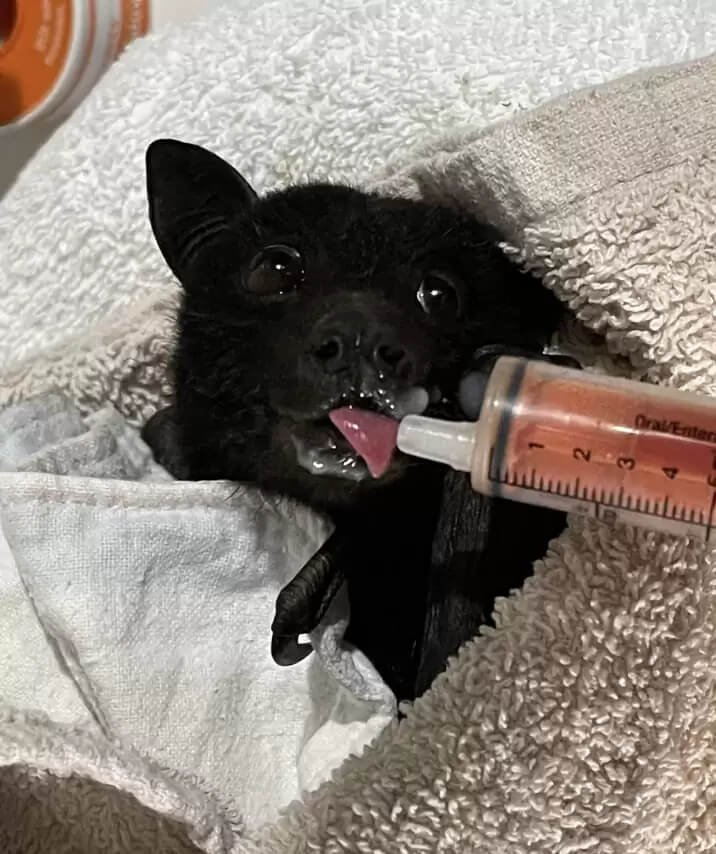 Also, The Bat Conservation & Rescue posted about Donnie on Facebook and mentioned the importance of looking out for bats in need of help. They asked to be aware of the bats in need of help and also reminded to plant locally native species in the garden to help ease these food shortages and provide some food and habitat for wildlife.
Donnie's story reminds us that even our little action can make a big difference for an innocent soul.