On that day Stray Rescue of St. Louis received a call from a Good Samaritan telling that a dog is sleeping on a residential street during a heat wave. Donna Lochmann the chief life-saving officer asked the caller to send some pictures of the pup. They could see the pup's hip bones from the photo which means that they should definitely help him.
Lochmann immediately made her way to the scene but unfortunately, she couldn't find the pup. So she decided to turn into an alley at the last minute- and there he was. He was laying in the water coming up from a gutter just to make his body cool because it was so hot. When she got closer, she realized how badly he needed help. There was no way Lochmann leaving the dog in there.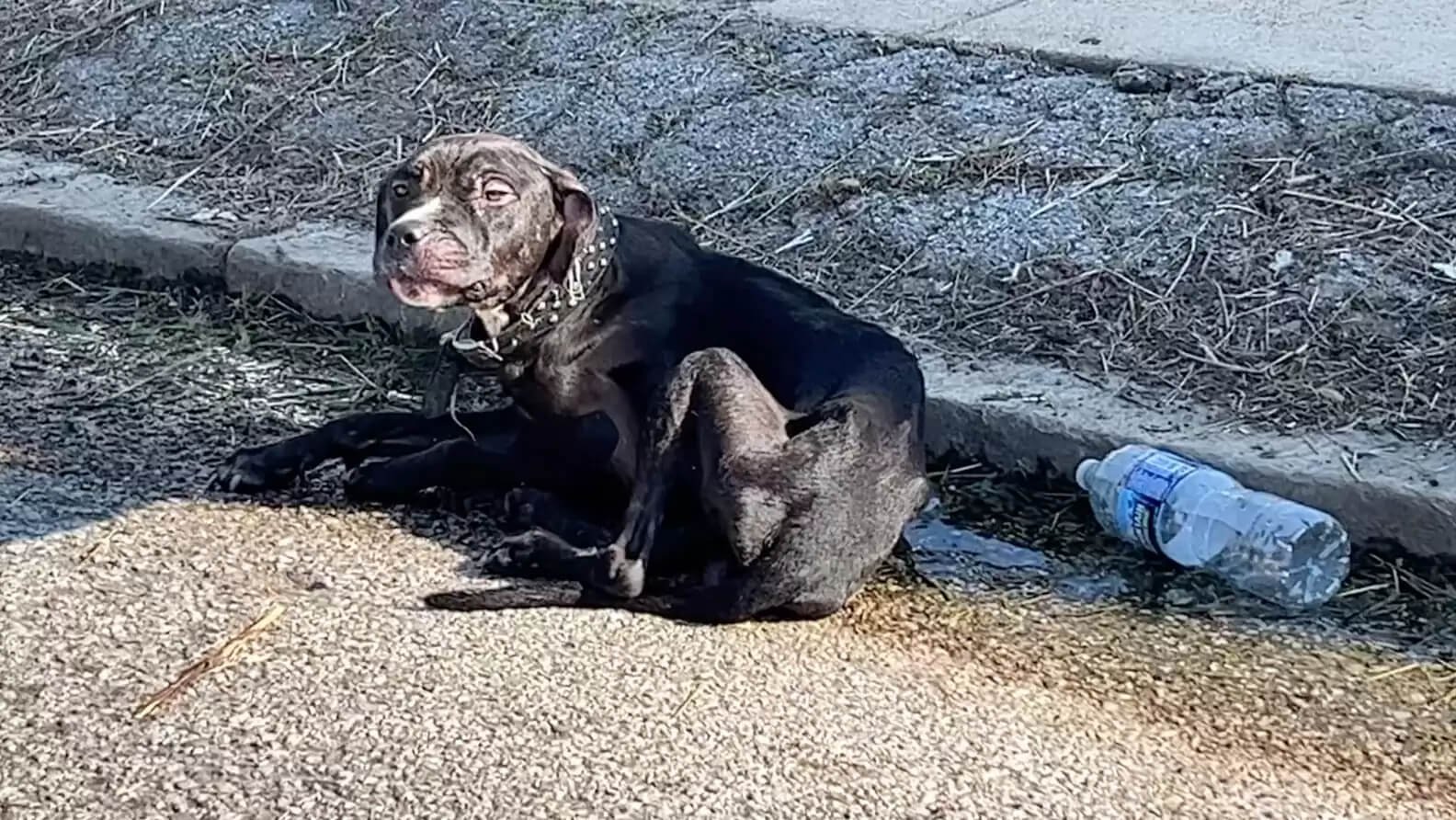 The dog luckily didn't show any objections to being rescued. He walked with Lochmann to her jeep even without a leash. He was so comfortable with the air conditioning and finally had a place to be comfortable. The sweet pup later named Curby enjoyed his ride to the shelter.
He was so lucky to get into a foster home quickly. Once they posted about him on social media a kind-hearted couple decided to take him home.
Curby loves his new foster home. He got loving humans and a dog sibling in there. He has finally got some weight and his personality began to shine with that.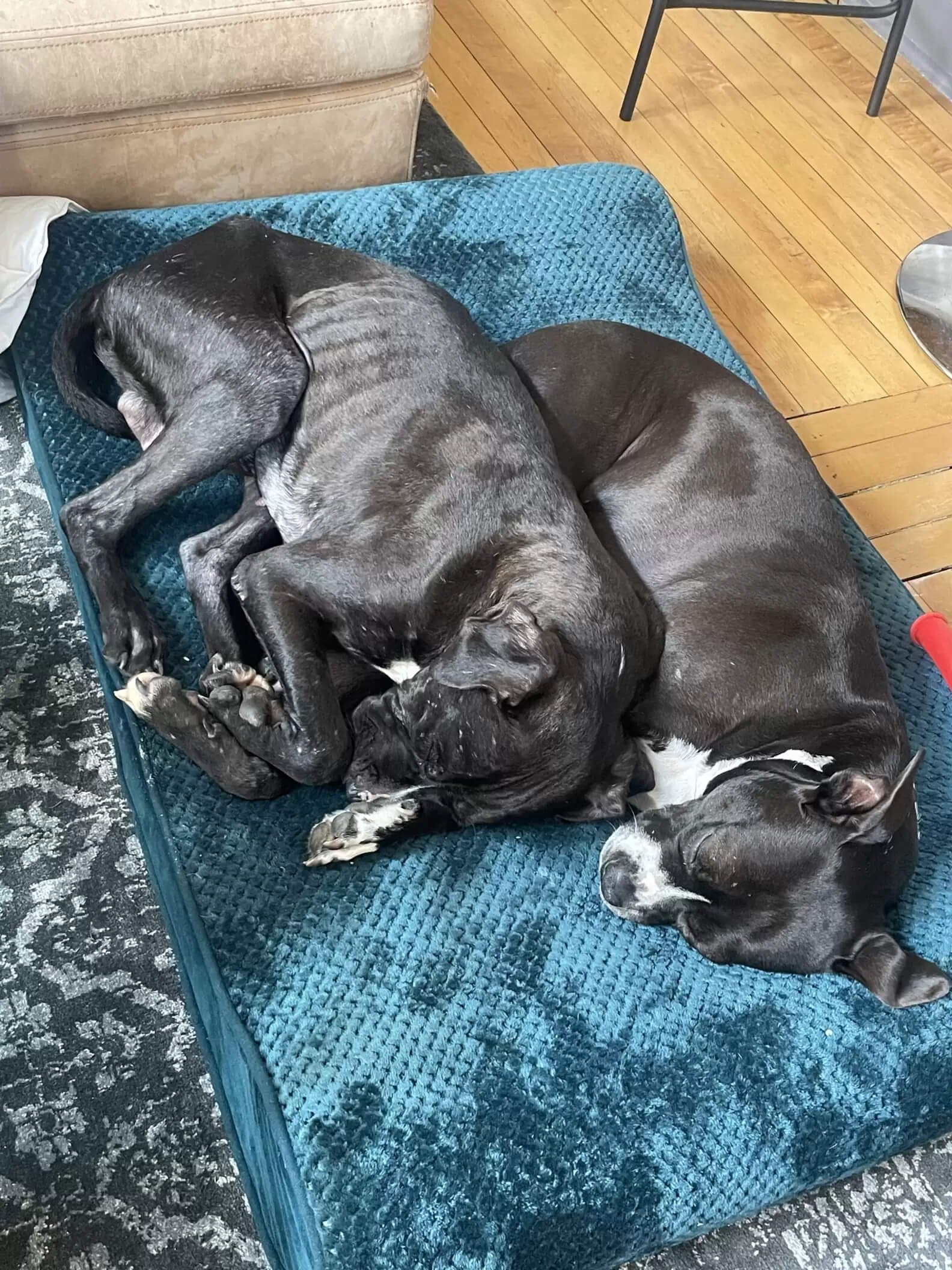 His foster parents are absolutely in love with him. Lochmann is so grateful that he finally got into safe hands.