The MLB ended their most recent season in October and not gonna start until April. Therefore the stadiums across the country are not crowded as they used to be. But the off-season has also drawn in a different kind of crowd.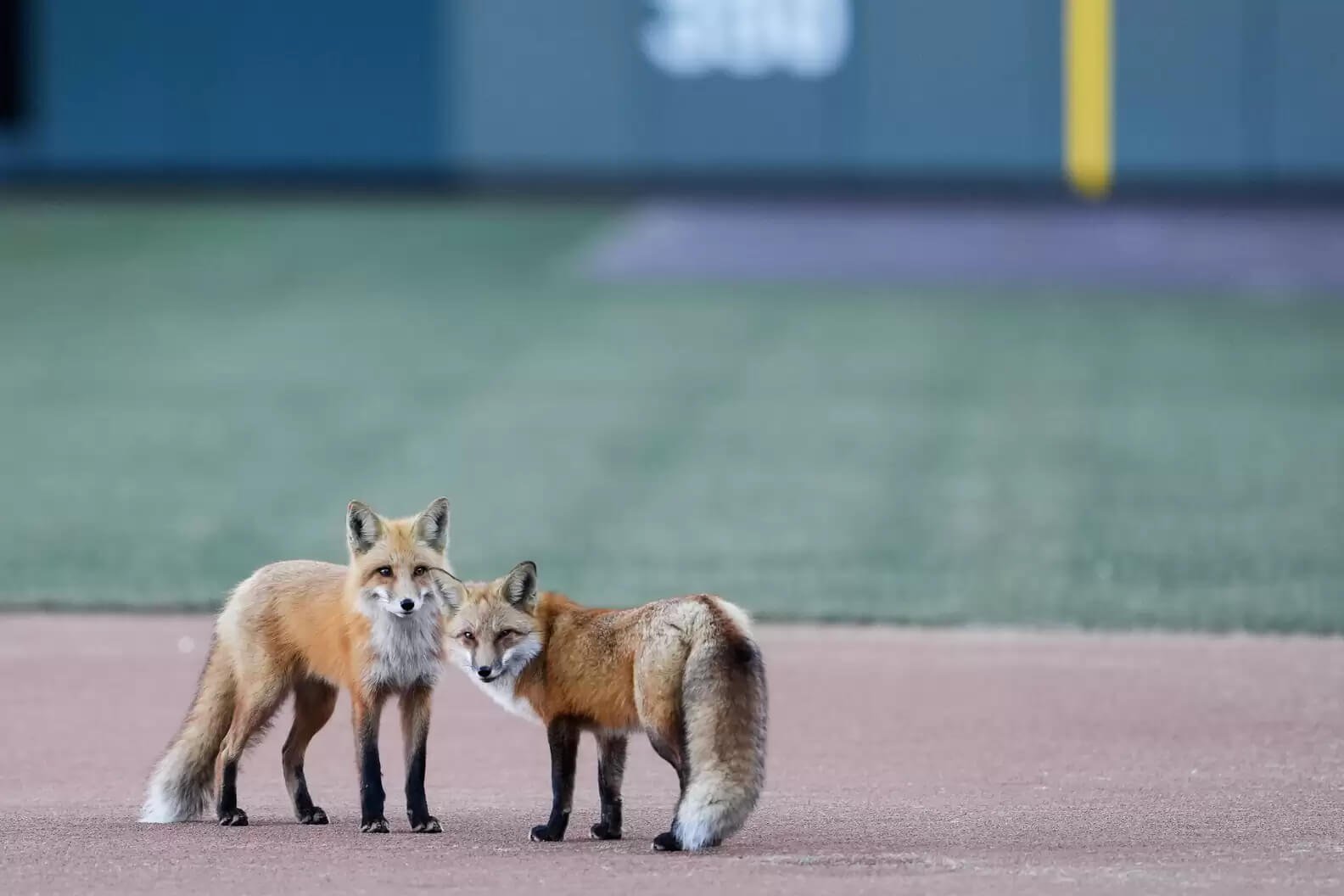 At Coors Field in Denver, Colorado, which is the home of the Colorado Rockies things have been pretty calm- until some strangers decided to visit the stadium. Guess who? Foxes!
The Colorado Rockies wrote on Twitter about them. The curious foxes noticed that the stadium wasn't being used and decided that it is the best place to live. They are now living in the luxury and according to the photos, they seem happy about it. The fox family is enjoying playing games on the field, experiencing the opportunity to sit in the audience, and stretching in the center of it all captured in the photos.
Even though it is unusual to live in this kind of arrangement, no one seems to mind being there. The stadium is pretty much empty, so why not put it to good use?
The baseball matches will resume and then the stands will be packed with human fans again. Until then, the foxes are renting it for free!