The story we are about to unfold to you today, is about the most adorable dog named Honeydew, who lives with its owner Heather in California. You would definitely fall in love with its appearance. Her color is non-standard, and has the most amazing eyes. The best part about Honeydew is that she looks like a chocolate chip cookie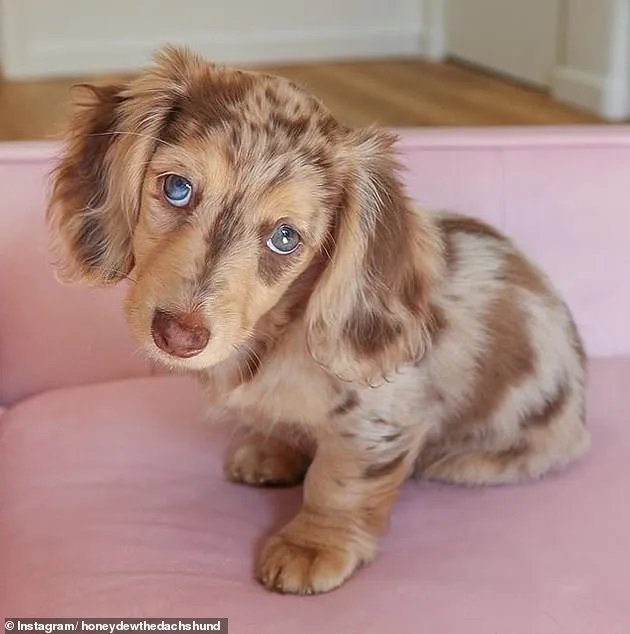 Heather had been waiting for a long time to get a dog, however, she didn't know which breed to get. Wanting something special and compact at the same time, she made her decision to get a dachshund, and then came home the 2 month old puppy. From that moment on, wherever Heather takes Honeydew, people stop and ask about the cute little puppy.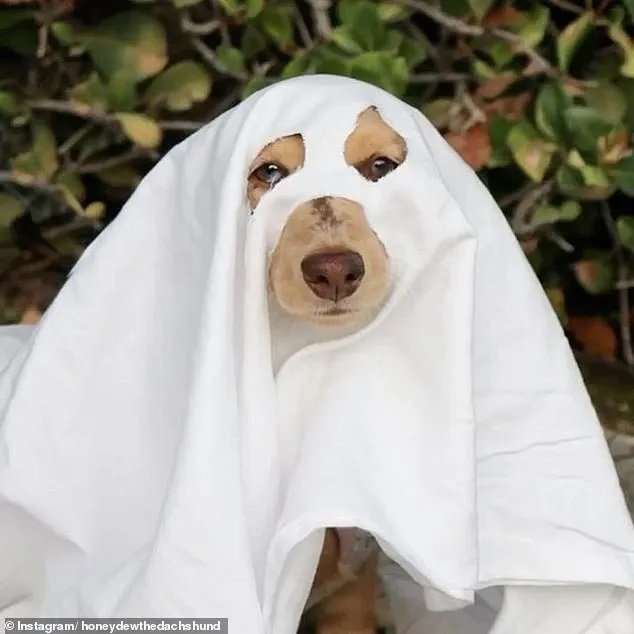 As Honeydew's color is not ordinary, passers-by often ask whether she is a mix. And every single time, the patient Heather explains that Honeydew is a purebred, and the color is the magical work of Mother Nature.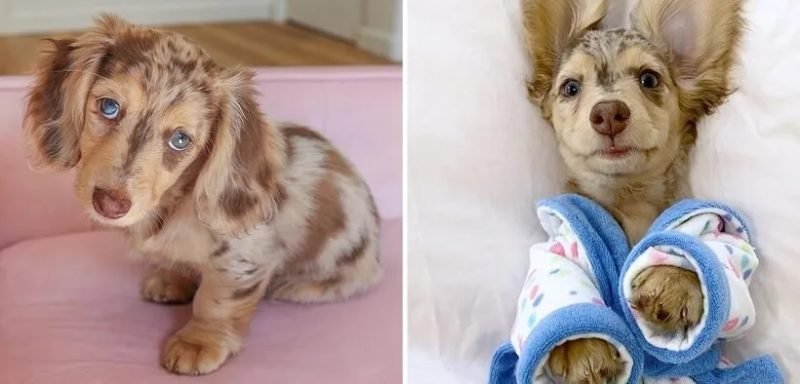 Although the dachshund looks like a chocolate chip cookie, Honeydew is the same as any other dog, being playful, kind and cheerful puppy. As she gets along with any other animal, Heather is elated with her, and goes on to say: "She's so nice! She loves everyone – both dogs and people! " Recently, Heather created an Instagram account for Honeydew and she already has over 295,000 subscribers.
Stealing hearts left and right, Honeydew's fan-base grows day by day. Isn't this 1.5 year old pup just the most adorable?