Suzette Hall was sad to hear that there is a stray bichon mix going from porch to porch looking for a family. Recent floods in Southern California had forced the rescuer out of her house. She was desperately trying to find a home just like the puppy did.
Hall, the founder of Logan's Legacy felt so displaced that day. She didn't have anywhere to go. Then she got the message about the dog.
The neighbors had noticed the dog a few days prior when her family left her in a nearby park. At that time, Southern California was having storms. While the rain poured down, the scared pup stopped at every nearby house hoping that they would save her. When no one answered, she would just sit there, and shake and go for the next.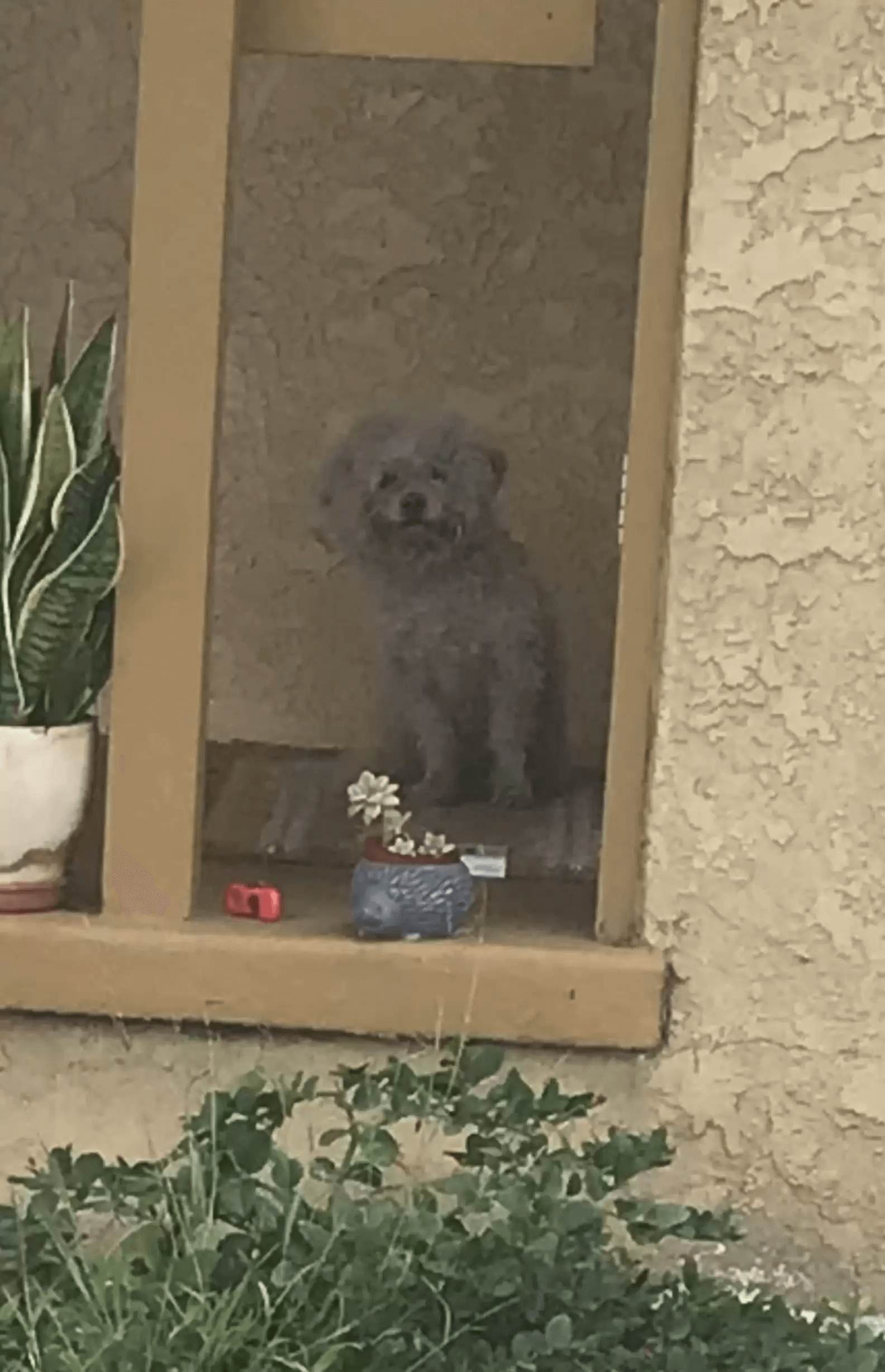 Before she went for the dog's location Hall posted about her online. Usually, after such a post she gets a lot of messages, but this time, no one texted her asking for a white fluffy dog! She even didn't get one! That makes her sure that no one is looking for her.
As soon as she got into the puppy's location, she put all her tactics for catching dogs to attract the puppy. She set up a humane trap, threw some treats and was waiting for her to reach the trap while hiding. But the puppy's hunger didn't lead her to the trap. Instead, her fear drove her away from it.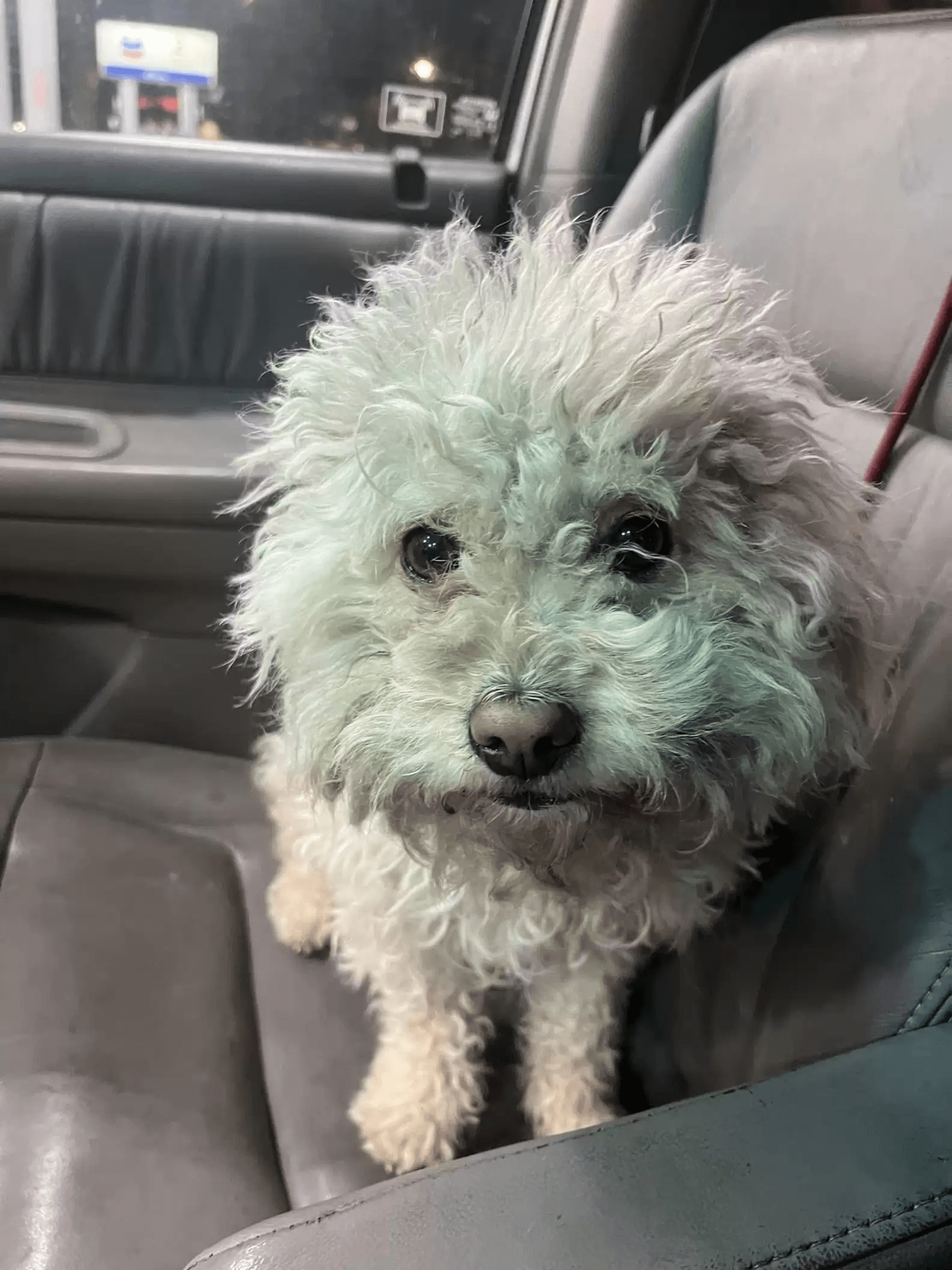 Then Hall decided to reach her and win her heart. She sat there with the puppy and talked to her. She told her that she can understand her situation. Hall told her that she doesn't even have a home at the moment. Surprisingly, the puppy warmed up to Hall soon as she started talking to her. She slowly reached to touch the puppy. She let Hall pet her! Hall was shocked!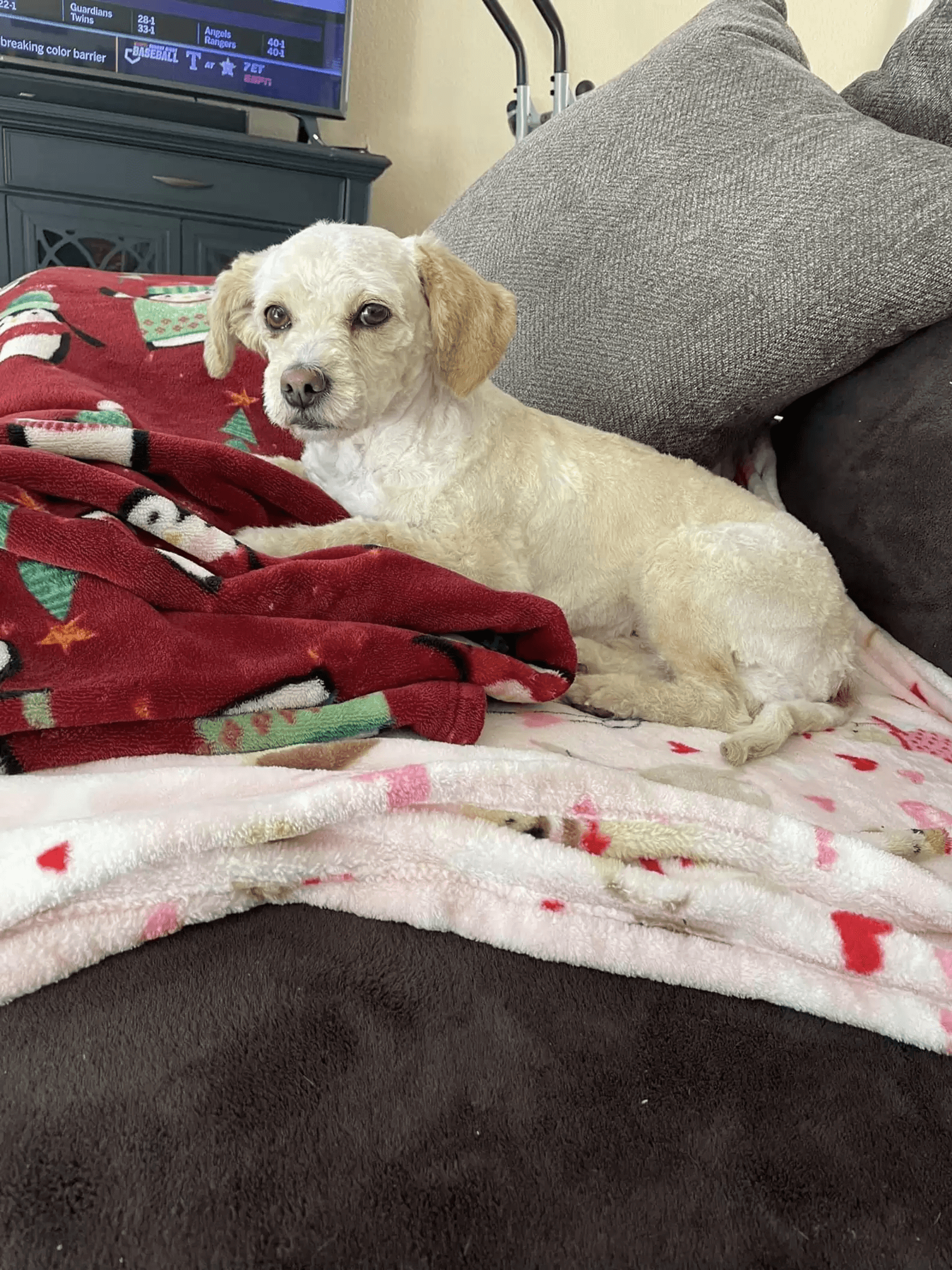 After a few more pets, Hall gently placed a slip lead over the dog's neck and put her in the trap to transport her to the truck. While she was driving the dog drifted off to sleep peacefully.
Hall brought her to the vet. She got a clean health bill luckily. The only thing the puppy wanted was a nice groom for her fur. However, they made a last-minute grooming appointment.
After her shave, the groomer felt that the dog looked like Nicole. So, she named her Nikki.
After that refreshing haircut, Nikki was ready to go to her foster home. She is still in the foster home happily. However, she is looking for a family to keep her forever. Hall says that she is a very lovely dog and that anyone loves her instantly. She is a kind dog and doesn't even bark loudly.