East Sussex Wildlife Rescue & Ambulance Services (WRAS) received a desperate report about a vulnerable fox pup on a normal spring day in Shoreham, England. The child appeared to have jammed her head through a rusted wheel and was unable to get free.
"The young fox was discovered with [her] head through the central hole in [a] metal wheel, which still had the [tire] attached," East Sussex WRAS said on Facebook.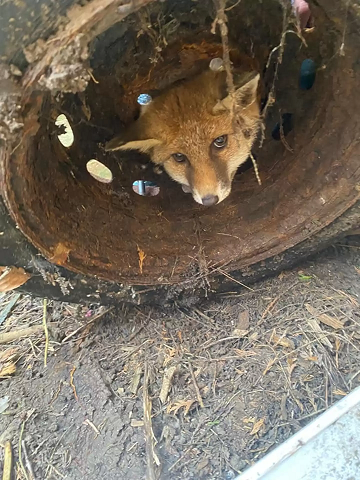 East Sussex WRAS requested assistance from Brighton Hove Wildlife Advice & Rescue Service, and the two crews rushed to the area.
When they arrived, they discovered how tightly the tire was wrapped around the fox's neck. They'd have to bring her back to one of their veterinarian clinics to liberate her.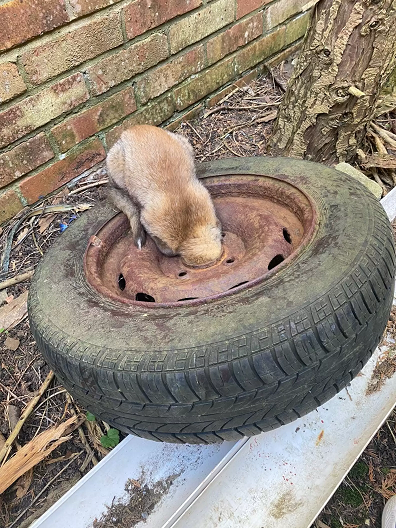 They returned the fox to their van with care and safely brought her to East Sussex WRAS Casualty Centre. They were able to obtain a better picture of what the fox was up against there.
"The fox's face was clearly swollen, and there was a wound behind one ear due to being stuck," WRAS in East Sussex said. "WRAS' Care Team knew this was not going to be easy …"
The veterinary team administered a little dosage of anesthetic to the fox to assist her remain calm during the treatment. When she was sound asleep, the team set about removing the large, hefty wheel.
"The fox's head was manipulated slowly and carefully, bending the ears in order to free the head," WRAS in East Sussex said.
The crew ultimately managed to remove the fox from the tire with a concerted and careful effort. She had minor scars from the pressure on her head, but she was otherwise in good spirits.
"The fox herself was certainly feeling much better," stated East Sussex WRAS.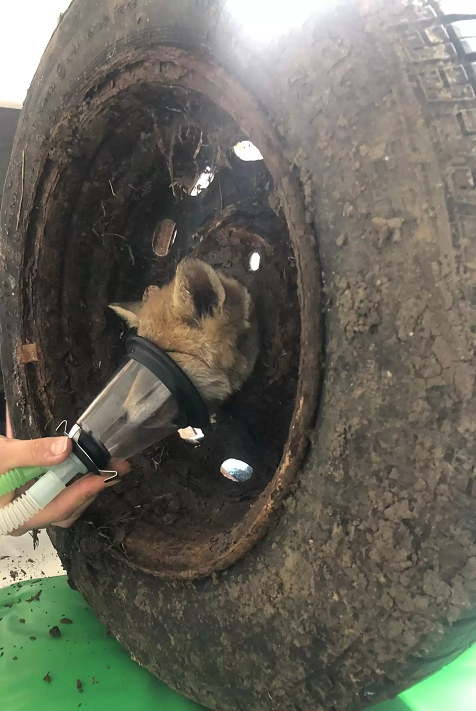 The fox cub needed time to recuperate, and thankfully, East Sussex WRAS was not in a rush to see her go. The adorable youngster stayed with her new rescuer friends until she was well enough to return home.
Now that she's free of the tire, it's reasonable to presume the little fox is back in her element in the woods.
She may peek her head through a bush or dip her nose into a body of water these days, but one thing is certain: she will never again probe the mysterious center of a rusted wheel.