April Easterwood Thornton noticed something strange while making her way to her seat on a trip from Atlanta, Georgia, to Newark, New Jersey.
A little furry face looked up at her as she pulled her baggage through the first-class compartment.
Thornton anticipated seeing assistance dogs traveling with their owners, but this spoiled dog was really working against his owners. In reality, she was engrossed in all the comforts that come with a spacious seat in first class.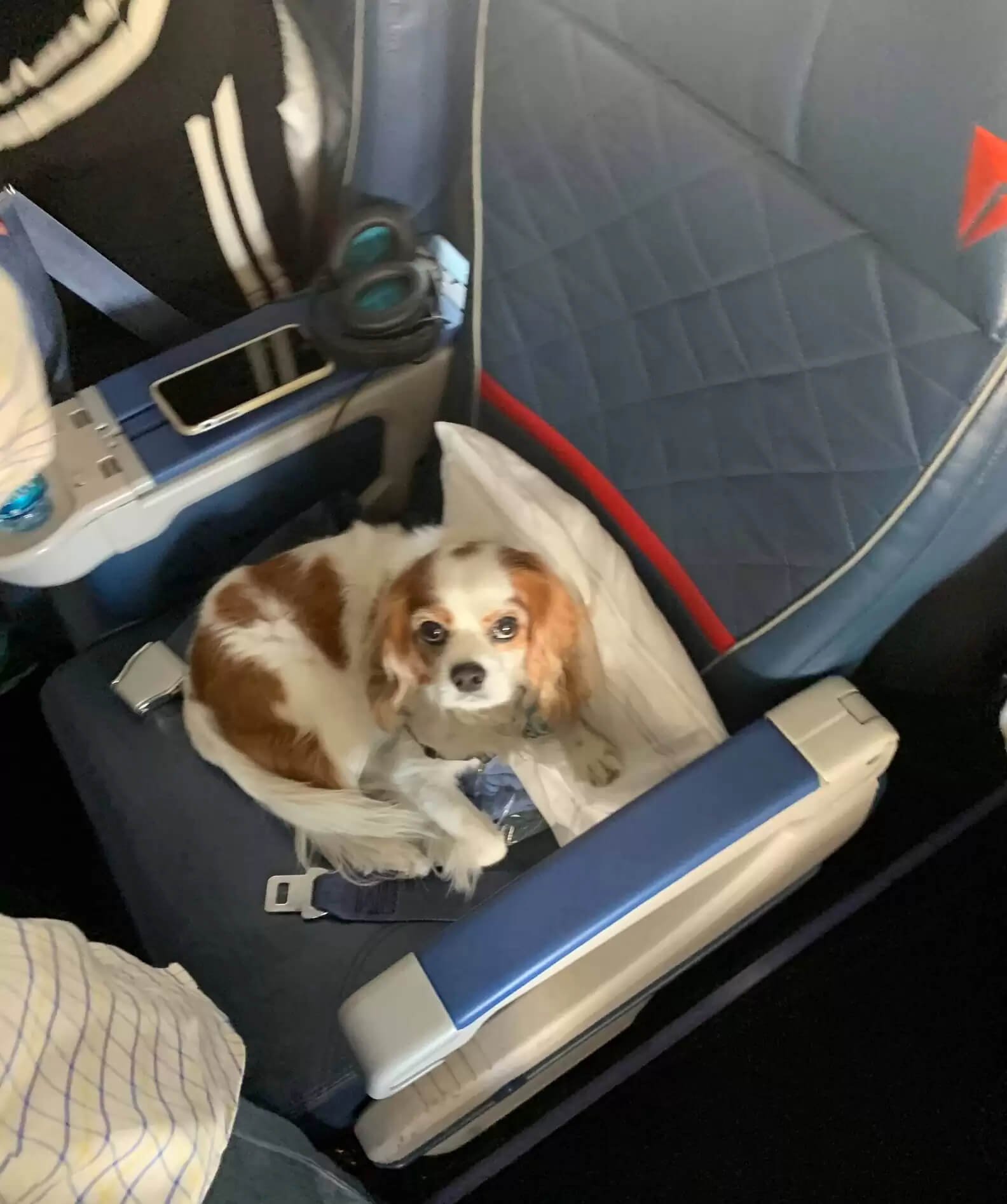 In an interview, Thornton had this to say: "I noticed the pup right away because she was sprawled out in her very own seat which happened to be the first one on the plane! I was amazed that she has her own seat. I hadn't seen that before."
The dog's attention followed Thornton as she moved toward economics. She said on Facebook that she "felt a bit judged walking by this gal."
Although Thornton was disappointed that she couldn't go closer to the dog, she did note that the animal was "extremely well behaved" throughout the journey.
According to Thornton, "She seemed like it wasn't her first time either" "Very comfortable in her front seat."
Thornton reasoned that for the dog to be given her own seat, it must hold a special place in her father's heart. Later, she would learn how far the dog's owner would go to demonstrate his devotion.
Thornton glimpsed the pampered spaniel's face once more as she picked up her bags. This time, a personalized suitcase was spinning down the luggage carousel.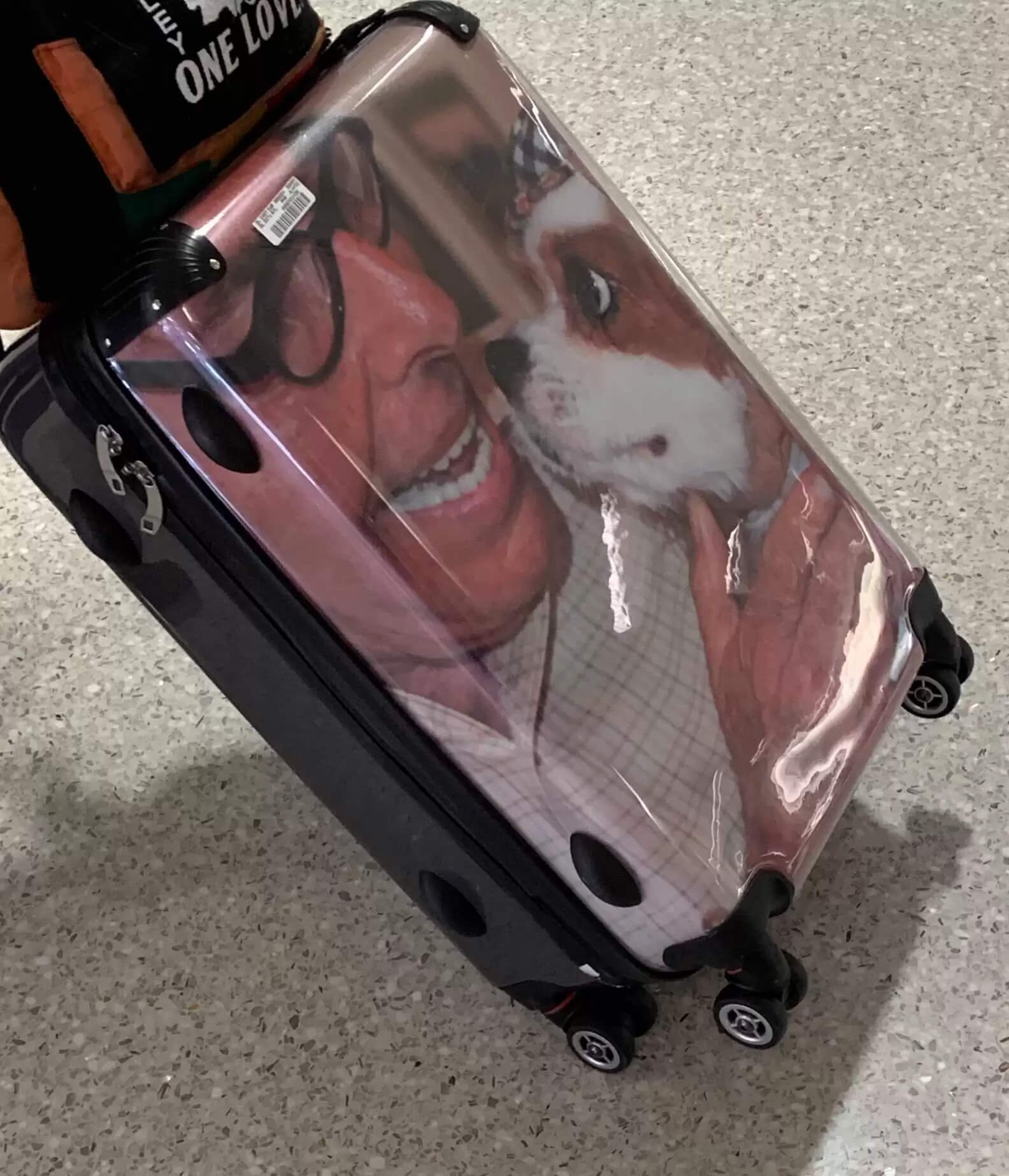 At baggage claim, I ran across the owner again, and I immediately saw his suitcase, according to Thornton. As it was on the luggage carousel, for example.
She said, "He proudly claimed it."
Being a dog owner herself, Thornton can relate to the need to indulge the nice dog or cat that brings you such delight.
She truly feels that all dogs should travel in first class, and she finally says "especially mine."