Ritter and his dog sister, Corky, were no longer able to be cared for by Ritter's family after they regrettably lost their house. They had to give up both dogs to the Humane Society for Hamilton County in Indiana, which shattered their hearts, and poor Ritter simply couldn't contain his anguish as his family left him behind.
According to Megan Bousley, marketing communications consultant for the Humane Society for Hamilton County, "He was terrified, apprehensive, and devastated, as many dogs are." They are perplexed and terrified by the unfamiliar, noisy atmosphere, not knowing where their family has gone.
Ritter was so unhappy and perplexed by his new situation that all he could do when he was left alone in his kennel was sit pressed up against the wall and stare at the ground.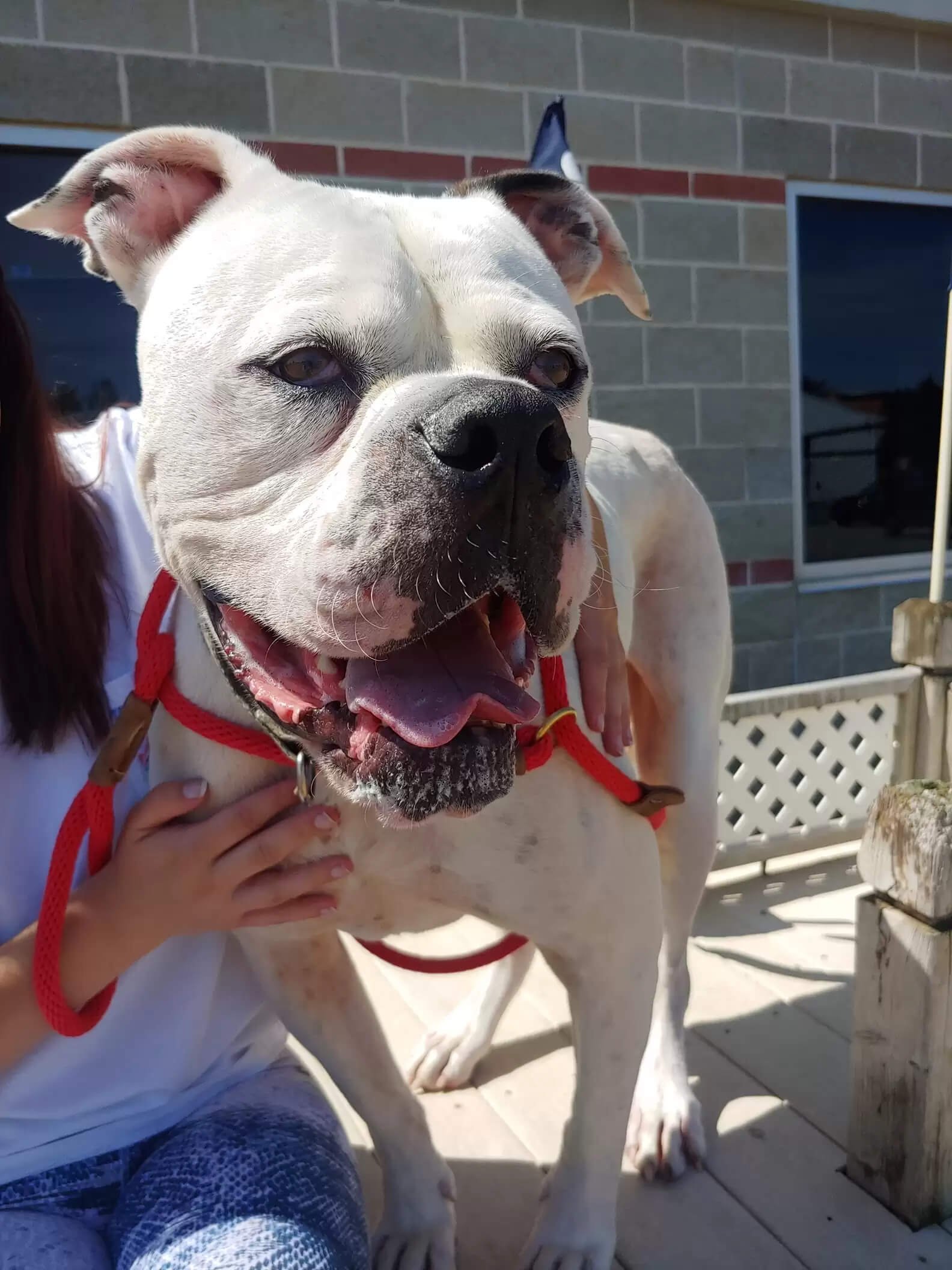 Of course, everyone at the shelter did all they could to make Ritter feel as loved as possible, but it still can't compare to having a permanent residence and a family.
The team has shown him a lot of love and care, according to Bousley. While he is shy and uneasy in his kennel, he is joyful and eager to play and receive affection outside.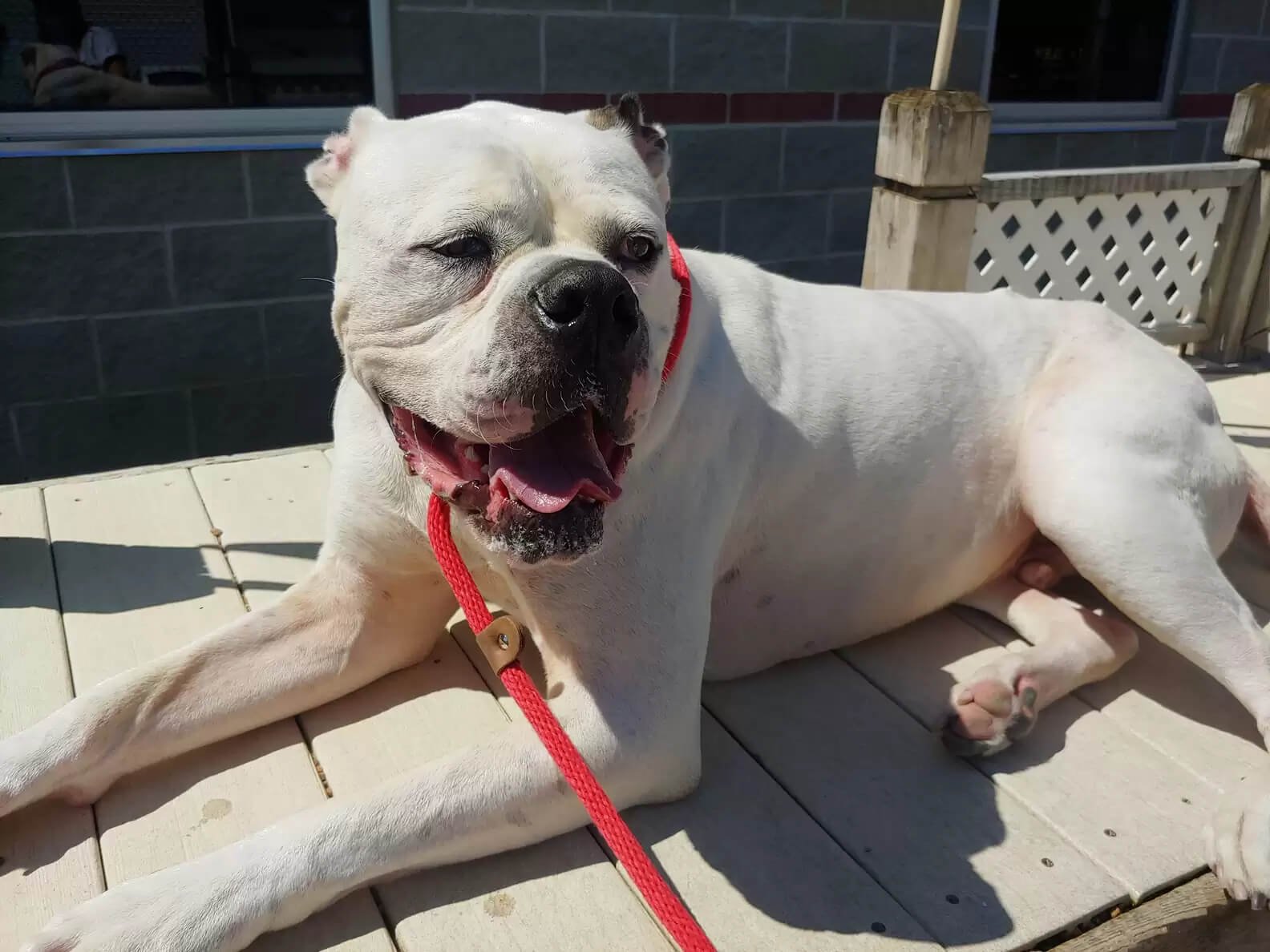 Ritter was so heartbroken that everyone at the animal shelter couldn't stand to see him in that state. As a result, they posted a picture of him on Facebook in the hopes that someone would see him and take the adorable, bereaved dog into their home.
Over 3,000 people shared the article, and soon after, a woman spotted Ritter's endearing face and realized she had to bring him into her family.
Since she knew she would probably want a dog on the larger side, Sophie Spenia had been putting off getting a dog until she had a house and more room. She began monitoring the Humane Society for Hamilton County's website and Facebook page every morning as soon as she bought her first house, and when she saw Ritter's heartbreaking photo, she knew he was the one.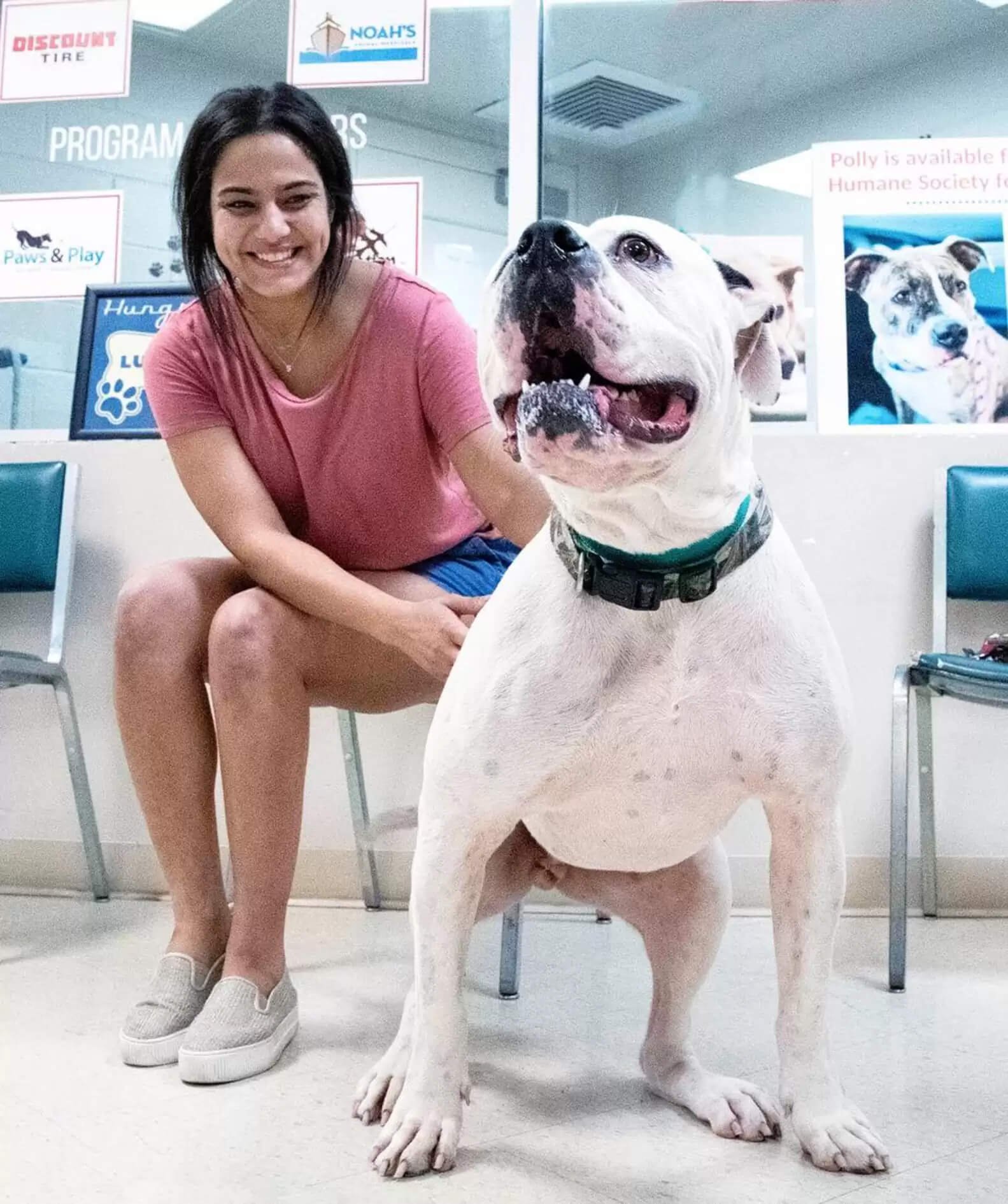 Spenia said in an interview, "I emailed my sister as soon as I saw Ritter's image and description go up at 6 a.m. and said we have to go bust him outta there straight after work." "My sister texted me the Facebook post that she had seen was popular two hours later. I explained the problem to my employer, who advised me to leave work immediately and head over to the shelter. He also like dogs.
Being aware of how depressed and bewildered Ritter had been after losing his family made Spenia a bit anxious when she first arrived at the shelter. However, as soon as he entered the room, everything fell into place.
"I could tell he was such a sweetheart the moment he ran straight on over to me and buried his huge cute head right in my lap," Spenia added. I had to possess him!
Ritter was eventually allowed to be picked up by Spenia on Thursday and taken to his new permanent home after she quickly submitted an adoption application. On the way home, he couldn't stop beaming at his new mother, and he is already adjusting to his new life splendidly.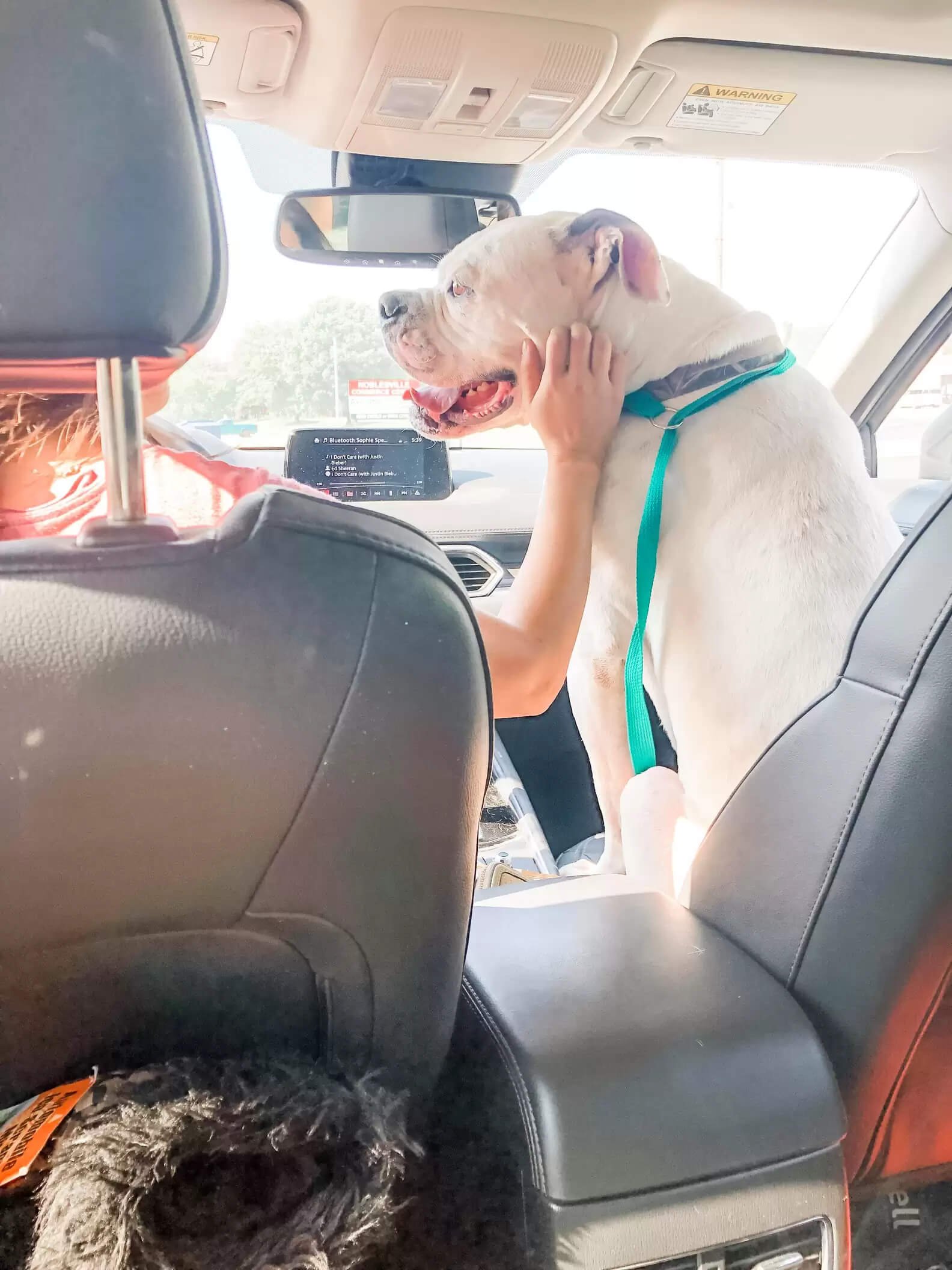 When Ritter first came at the shelter, he was the saddest puppy in the entire facility. However, he quickly found the best new mom, who will ensure that he is always happy and loved for the rest of his days.