Indifference is not just a lack of feeling anymore, it is a job description.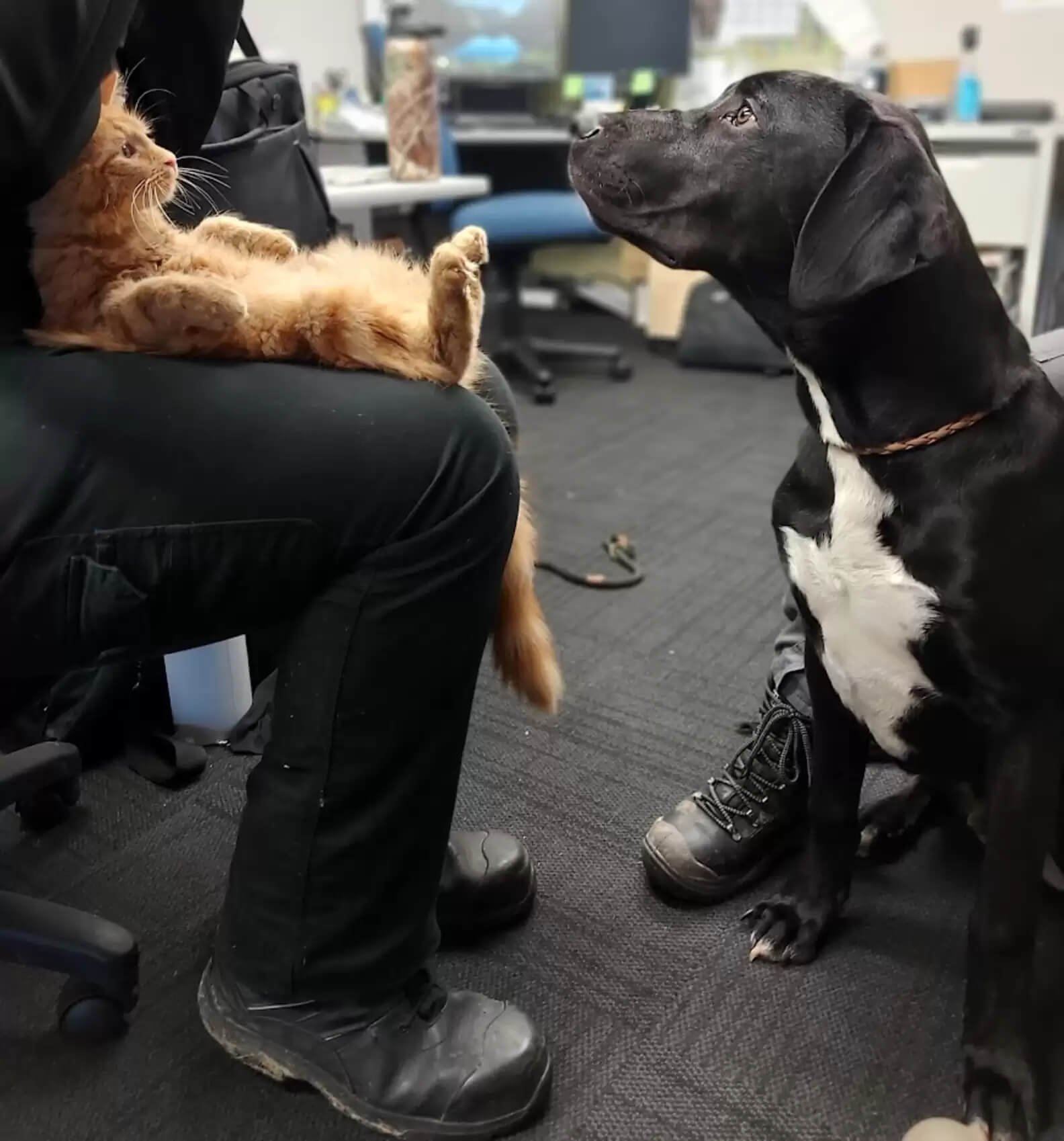 At Moa Point Dog Shelter in Wellington, New Zealand they have a special staff member to be the answer to the most commonly asked question from potential adopters, whether the dogs at the shelter are comfortable around cats. The staff realized that, if they wanted to answer the question they needed a laid-back cat who wouldn't mind meeting a lot of dogs in his life. Then they found the best one who suits the job. Enter Colin Feral, a kitten that is rescued from a feral cat colony.
Though most of the cats shy away from the dogs, Colin keeps it cool like an expert. He is a good judge of character. Stephen Simon, who works at the shelter says that, if they bring a dog in and the dog shows a bit of negative attention to him, he will go and find somewhere higher like a window sill.
Colin loves his job, it often gives him a chance to make new friends.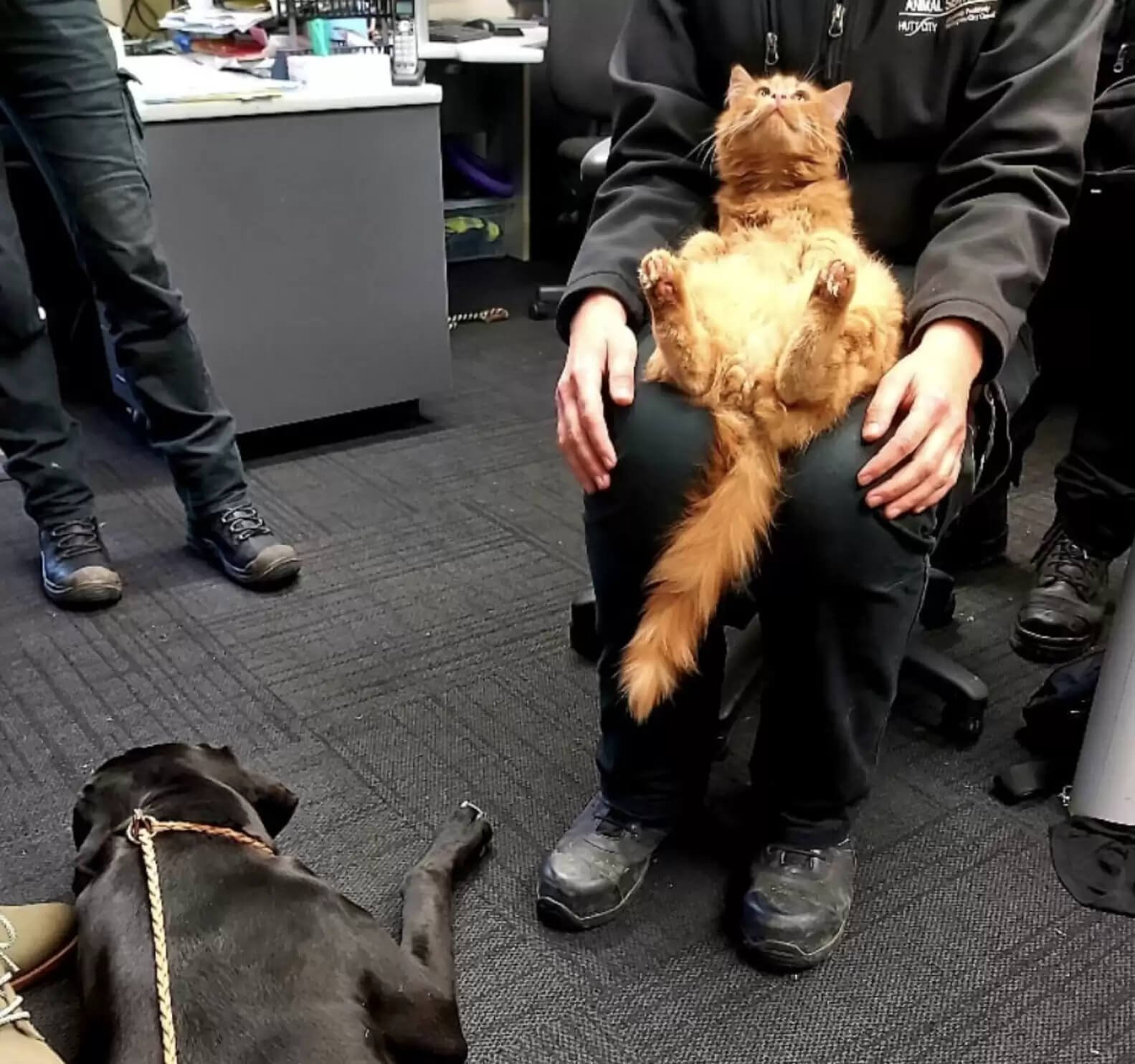 Once he met a dachshund puppy who was the same in his size. They started to play and wrestle every day. It had been a part of his daily work in the shelter until the dog left. Colin was sad to see him go.
Colin has become the most popular staff member in the shelter quickly. He has not just one job; also he is a security guard and an emotional support animal. He keeps polishing up his skills every day.
Did you hear his name by the way? Well, guess you already know, "Colin Feral", "After Colin Farrell, of course," Simon said.