Twinkle was found in June last year while she was wandering all alone in the streets of Miami. She was extremely thin when she was found and her teeth were rotting. She was taken to the True and Faithful Pet Rescue Mission and then quickly began receiving all of the love and attention she needed.
She had to spend a couple of weeks recovering at the vet's office from surgery and finally began to put on some weight. Lisa Letson, president and founder of the rescue told that after gaining weight she became a pretty little doll. At the beginning of September, she was adopted by a nice family and everything seemed amazing.
Right around Christmas, the rescue received an email from her new family saying that after spending almost four months with her they need to return her.
It revealed that Twinkle would scream at night because she wanted to sleep in bed with her new parents. But the family had other senior Chihuahuas as well, and wouldn't let any of them sleep in bed with them. So they decided That Twinkle was not a good fit and they brought her back to the rescue.
Twinkle was confused when she had to come back to the rescue. The social media coordinator of the rescue, Madison said that she looked with confusion on her face and heartbroken. She saw the main dog room sitting in the corner on a do bed closed off, and she was shaking with fear. The owners had handed her over the fence during the time of her return. She continued to look back at the fence, and she and no one knew how the such thing happened to her. All Twinkle needed was to cuddle with her, but instead of that, she was sent to the same place back.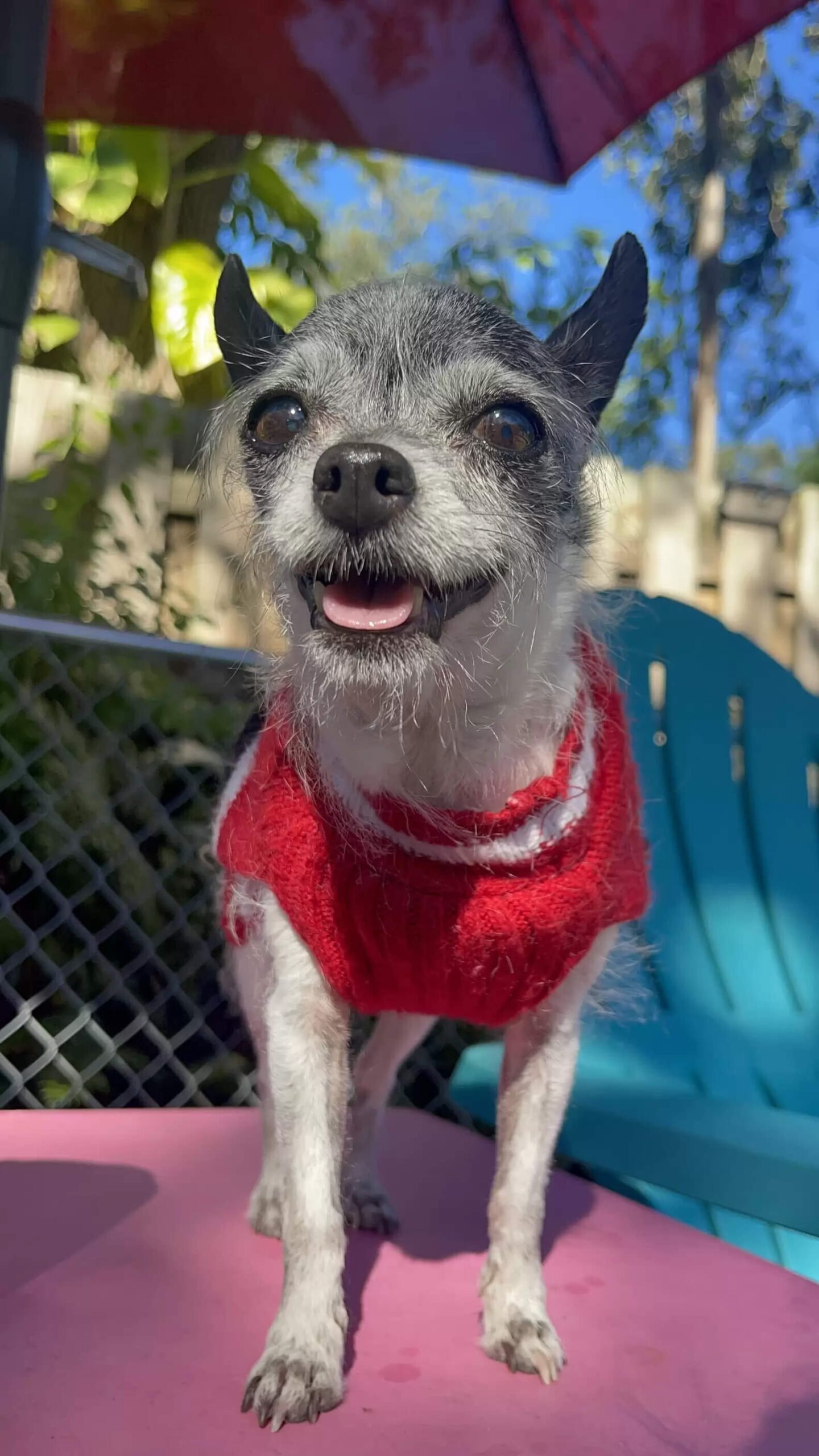 Everyone at the rescue absolutely loved her. And so sad that what happened. After she arrived back at the rescue, Twinkle's friends again posted about her on social media. After seeing the TikTok video they made, many people fell in love with her. The rescuer's email quickly flooded with a lot of adoption requests. Luckily, now she is ready to head off to her new forever home.
Her new family has six other dogs and a massive king bed with enough space for her to sleep with them at night. She will get the best for the rest of her life.
As a more cuddly dog, what she expects from others is love. The rescue is finally so happy that she got the family she deserves.