This is Siri. Siri spent almost 400 days for a home and has a permanent pout to prove it.
Since her first day at SPCA of Wake County in December 2021, her frown has seeming gotten deeper. But the love she had to give has only grown daily. Samantha Ranlet the marketing communications specialist at SPCA of Wake County says that she is a sweet little dog.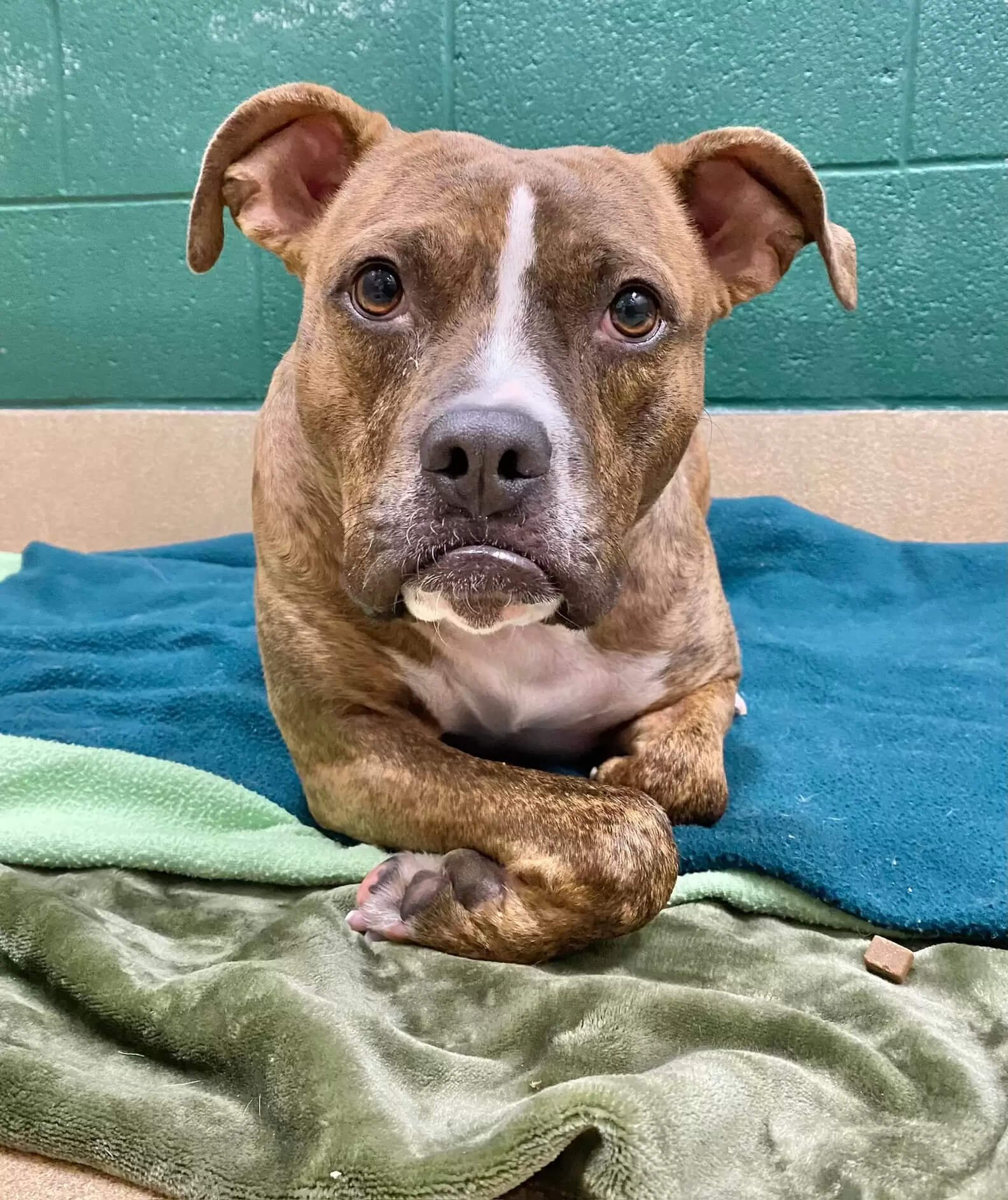 Siri was transferred to the SPCA from a partner shelter in North Carolina after being relinquished by her family. She surrendered after living outside her whole life. She had a do friend who used to live outside with her. But at some point, they started fighting over their food.
When two dogs could no longer live together Siri's family brought her to the small shelter in hopes of rehoming her. The shelter didn't have enough space or resources to keep her for a long time so she had to go to the SPCA.
As soon as she got there her caregivers started to find her a home, but it was not that easy. In over 13 months she had 11 people who expressed interest in adopting her but unfortunately, all of them fell through.
It seems like she is trying not to have friends anymore. Maybe because of her past, she is not good with other dogs. When they tried to introduce her to other dogs she starts barking and growling. Because of this SPCA is looking for a family who doesn't have other dogs around them.
Until she finds a forever home she is waiting and spending her time at the SPCA. She is a sweet dog who loves humans and even cuddles and kisses. Ranlet and her colleagues at the shelter hope that Siri will find a forever home soon.