In October last year, Don Gregorio Romero went missing from his home in Sonora, Mexico. Romero is 84 years old and he had thought to have wandered off in a disoriented state and then unable to find his way back. His family searched around the town and proved fruitless. Then they reached out to local authorities for help.
The search and rescue crews scoured the desert region for any sign of him. But there was no sign of him. The authorities even enlisted the service of trained dogs but they failed to find any clue about him.
A week later Romero went missing the rescuers decided to turn to the one who knows him best. It was his dog, Palomo. Palomo was brought to the place where he was seen last time. And sure enough, the pup was in the action of finding his owner.
Having caught his owners' scent Palomo began to walk into the barren desert leading rescuers on a lifesaving mission.
Palomo followed his nose nearly two miles across the inhospitable landscape. He went along the hills, roads and ravines, to where his human was.
Finally, he could find him, exhausted and dehydrated, but still alive!
Rescuers then took him out of the desert to safety. But to all present, there was only one whom they wanted to thank. That was Palomo. The puppy was the hero who found his owner.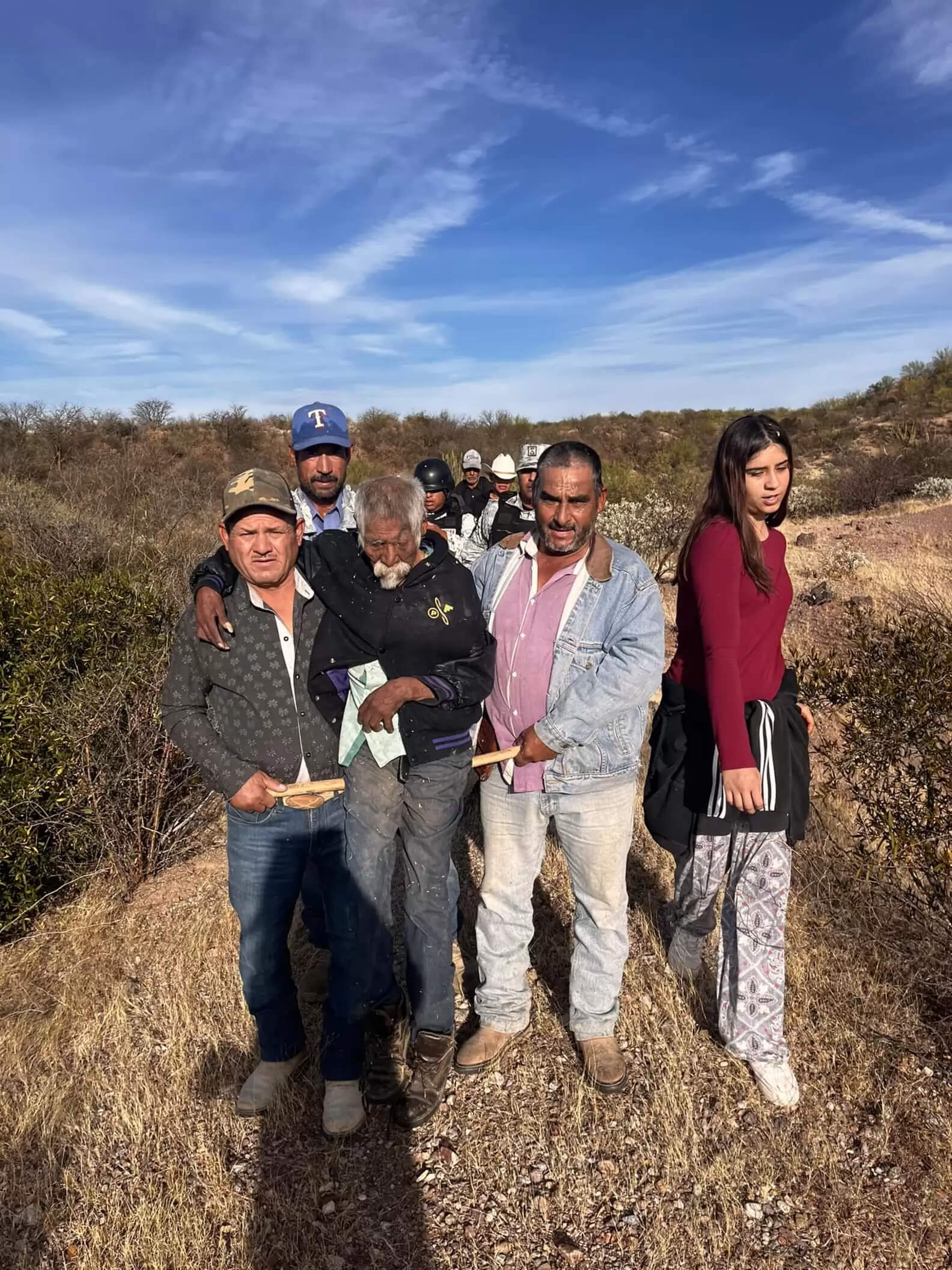 Romero was then brought to a local hospital for treatments for dehydration and exposure. Palomo was faithful, and patiently waiting outside of the hospital door for his friend to release.
It was his bond with the pup that make them meet again. There is no doubt that animals can feel their owners. And this is how it came to a reality.