Recently, residents of a Southern California neighborhood noticed something unusual. A big dog circled a nearby highway and some surrounding streets. They instantly contacted Suzette Hall, who is the founder of Logan's Legacy dog rescue.
According to the dog's behavior, Hall decided that the pup wasn't a stray. He definitely may have had a home before. It seems like he was circling the same three streets over and over again. Hall said that's how they usually behave when they have been dumped. They stay in the area where they were left, hoping their owner would come back.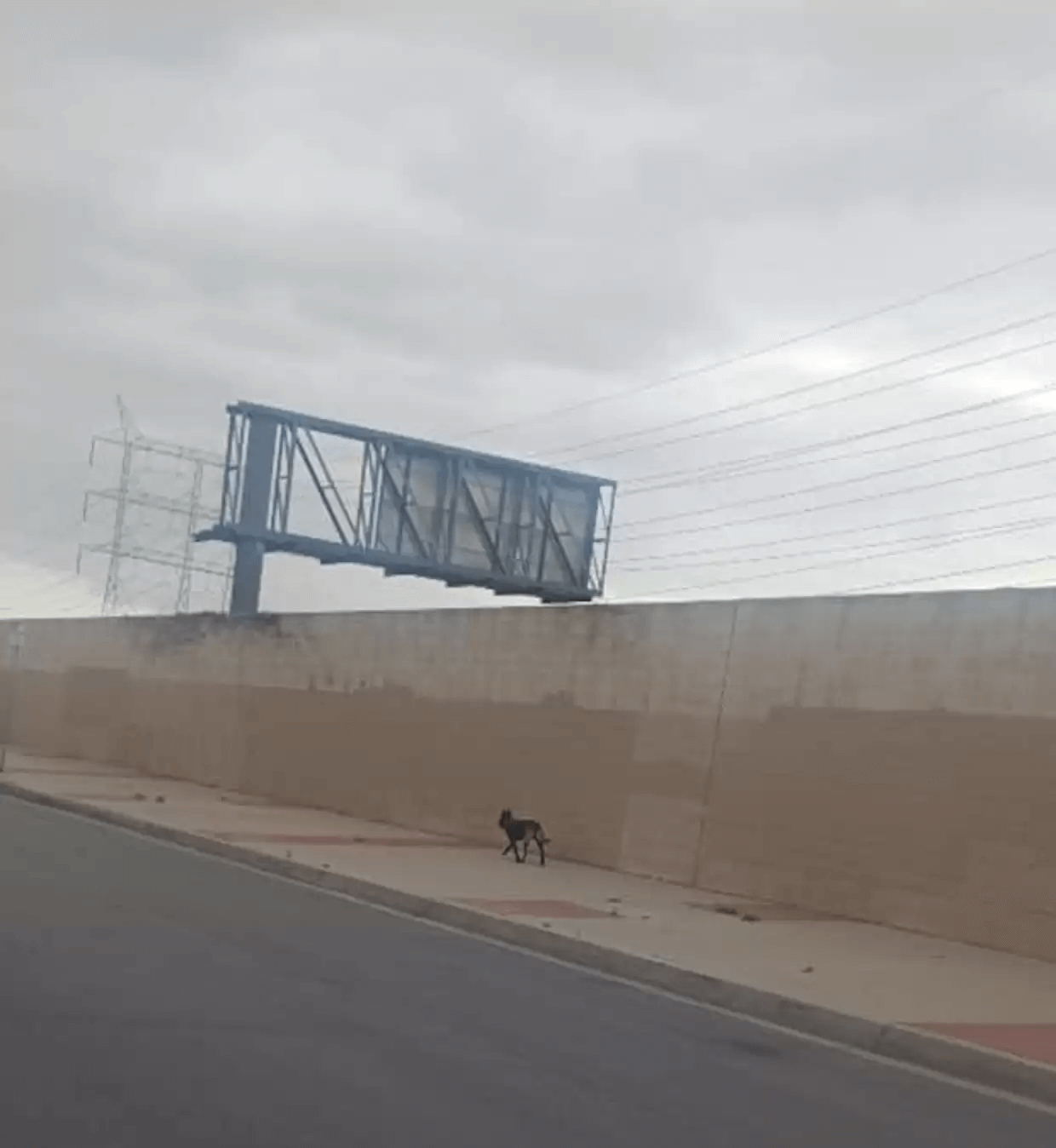 The dog evaded their rescue attempts. Sometimes, he ran to an adjacent street to hide from the Good Samaritans trying to capture him. Other than that, he also made his way over to the highway. Hall was scared that he was going to go back on the freeway but luckily, the dog came back.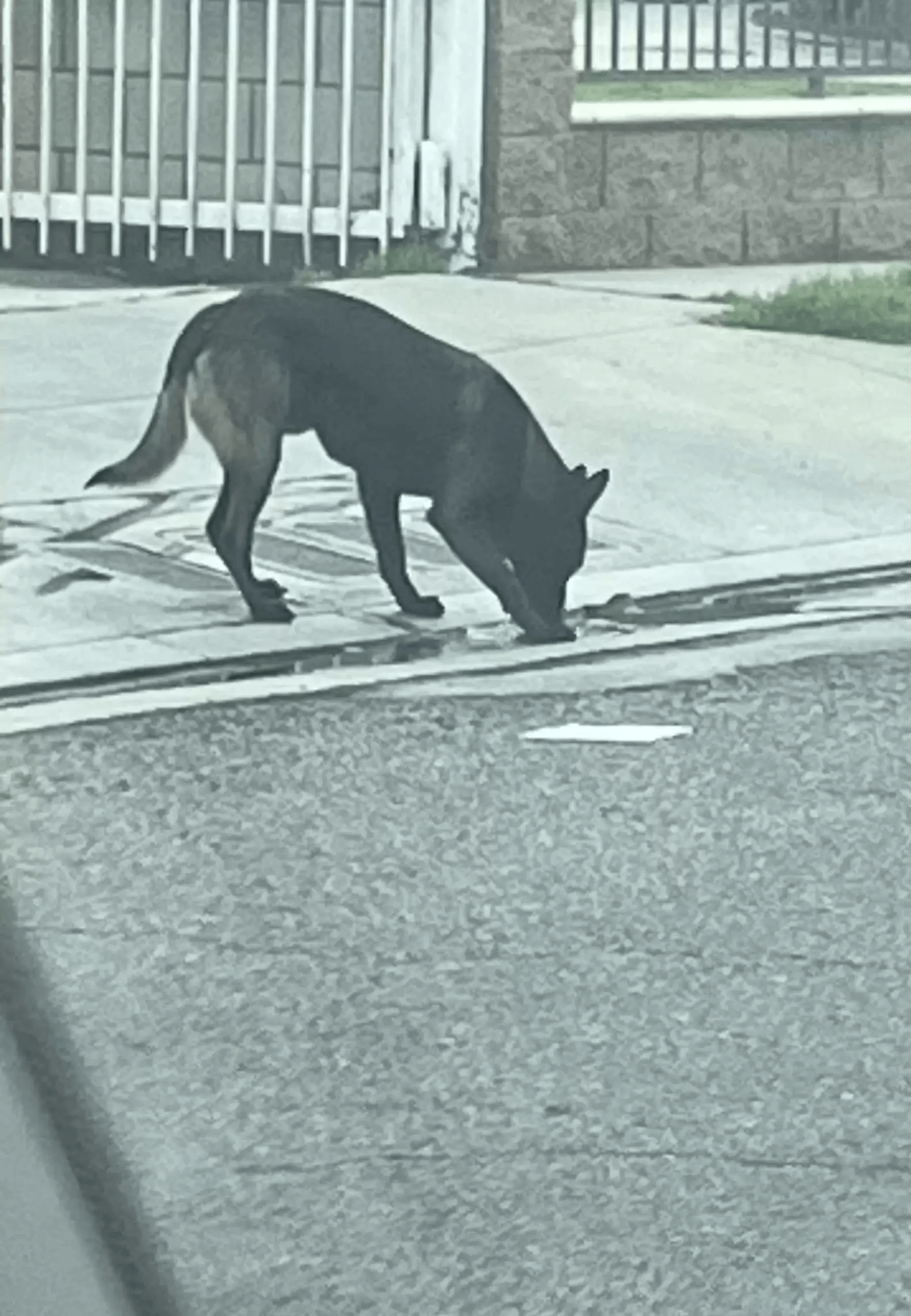 Hall decided to try a different approach to rescue the dog. She decided to give him the space he needed while keeping an eye on his habits. Hall observed the place he was hiding and decided the best spot to place her humane trap.
The dog seemed hungry and alone for a long time. Also, he was so scared. Hall figured out where the dog was going to sleep at night. So, she set her trap there with delicious treats hoping that he would come there. The pup later approached the trap and sniffed the food then walked away. Hall felt like her heart is breaking but didn't give up on the hope.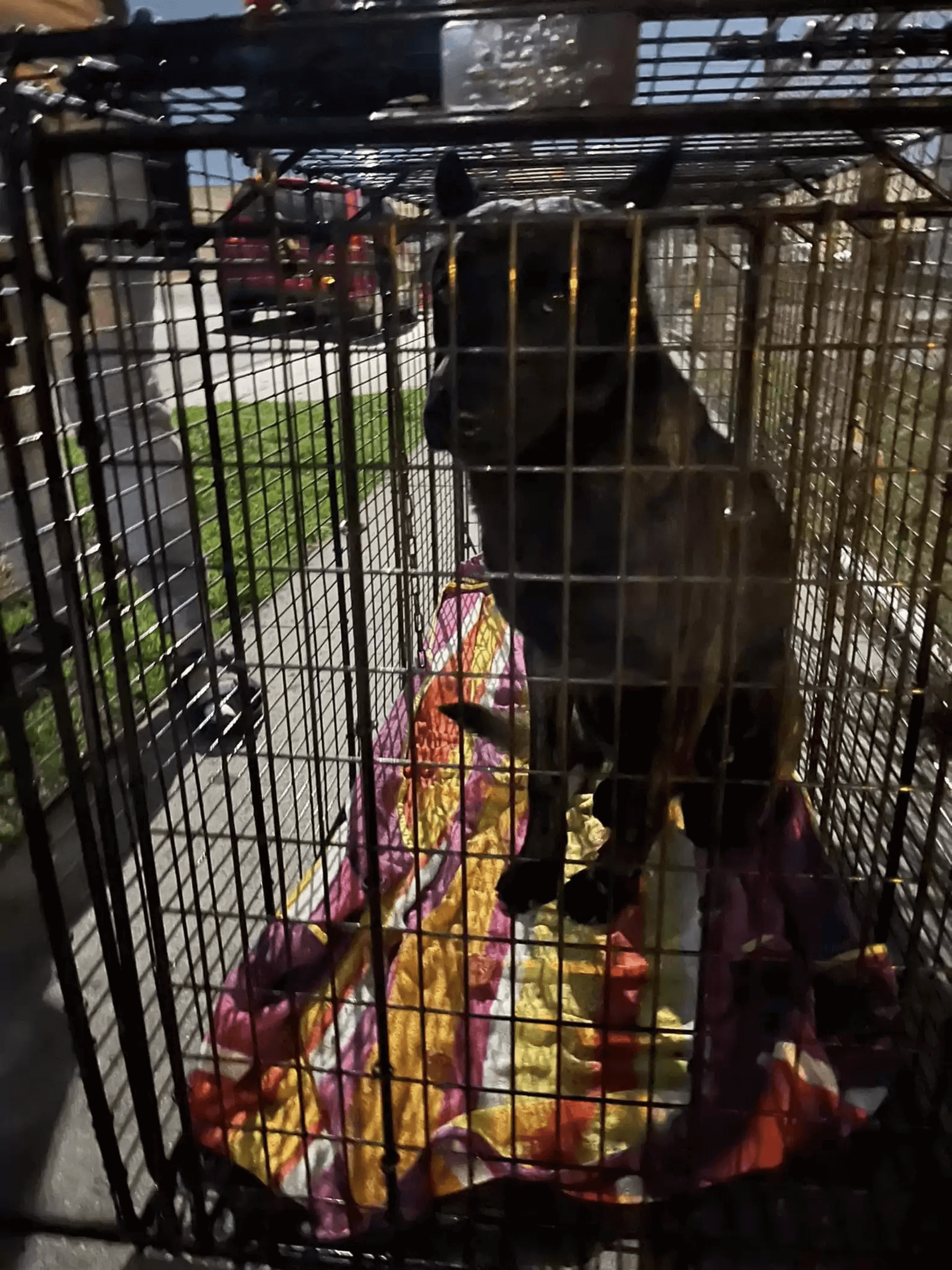 For the next attempts, the rescue team decided to move the trap to a different yard. They thought, if the dog would feel safe, he will investigate the trap a little more. Then they made the trap a comfy one. They put a little piece of hot dog, in his direction then went and hid.
The dog slowly came and went into the trap. After that it was quiet, and he didn't feel threatened. Hall felt relief after seeing the dog rescued. For the first time in a while, he was safe.
They took the dog to the vet and he was peacefully sleeping when they arrive there. She named him Vader. Vader a sleep like there was no tomorrow. They walked into Camino Pet Hospital. He got new friends there. They showered him with some love and the medical care he needed. He had no injuries at all. Then he settled into his very own room at the clinic for some rest. The vet let him stay there a few nights to decompress.
After that, he went to the trainer who trains and fosters dogs at the same time. He was so happy to be with friends at the foster home. He became a proud new member of a dog pack with no longer.
Vader loves to be cuddled like other dogs. Vader loves to be with other foster pets too. He became friends with a puppy who came new there.
Vader finally got the best care he needed thanks to Hall and her team. The pup is still waiting for a home to live forever. Until then he will enjoy his life at the foster home.