Meet Fin, the adorable dog! For as long as his family can remember he is a problem solver. His favorite thing to do is figuring things out. He loves creating puzzles for him to solve. And also he gets super excited about every single one.
Every day is a brand new exciting adventure for him. his human mom, Vee Thayer says that every day is a Christmas morning for him. He keeps himself busy. Sometimes they can hear him trotting around in another room and no one knows what he is doing.
Fin makes self-challenges for him. His favorite among them is, trying to get his mom to open the door while she is in the shower.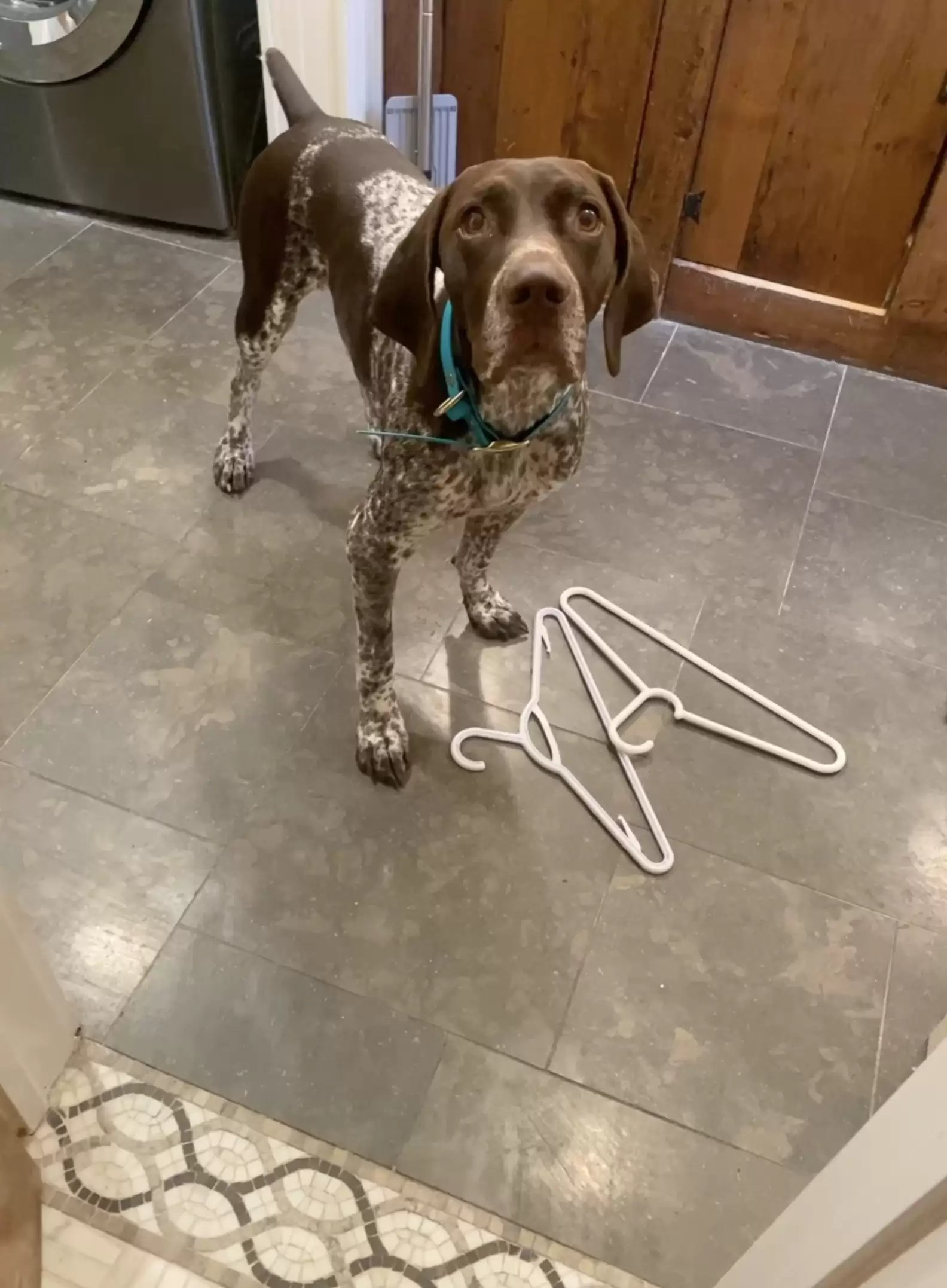 For some reason, he doesn't like when his mom is in the shower. Maybe it is because of the sound of the water splashing around, or maybe it's the closed door, or maybe it takes some time from him. Whatever it is, he doesn't love it. So he makes some reasons to try and get his mom to open the door again every time she takes a shower.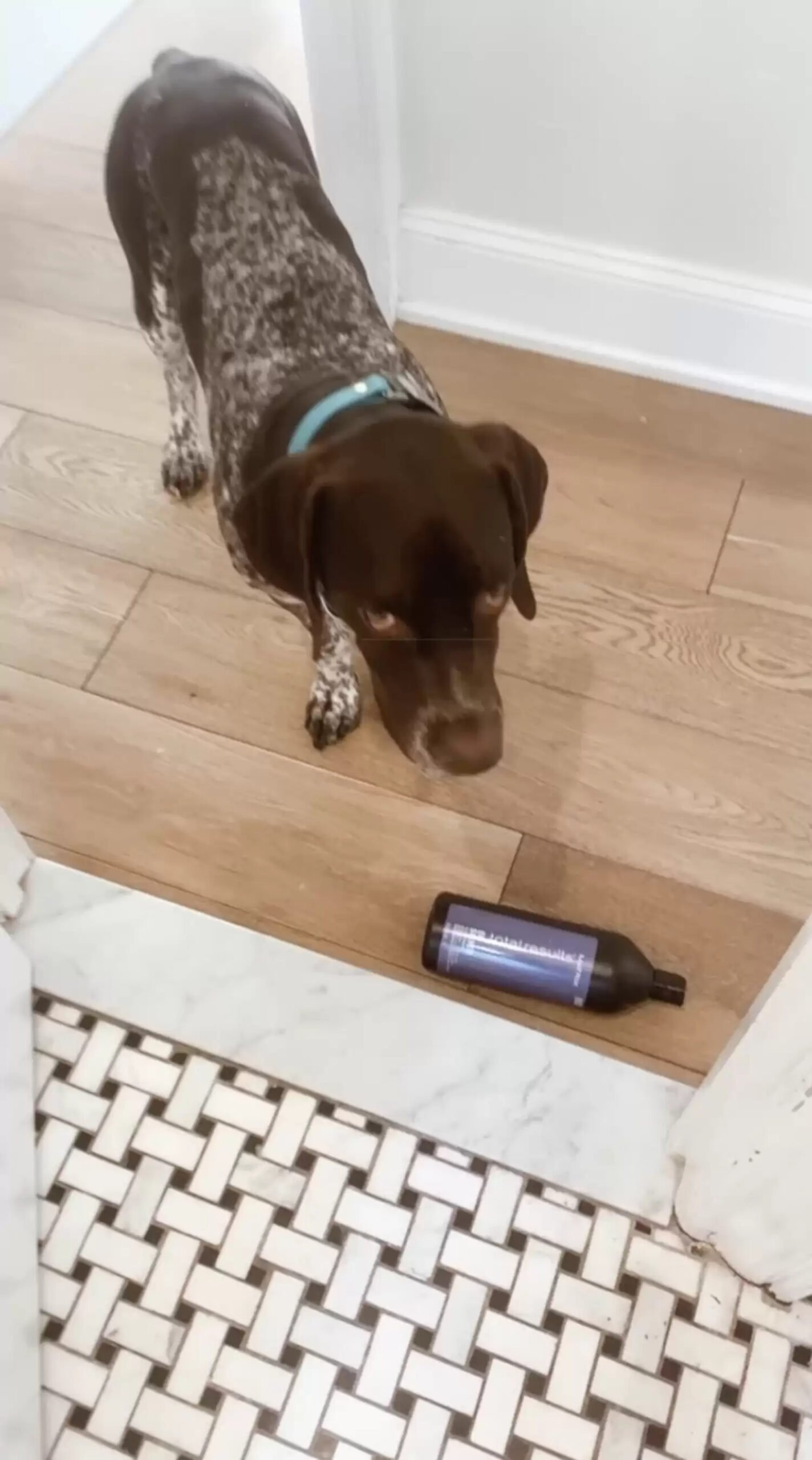 To accomplish this mission he started to bring her gifts. And these gifts are different every single time. When he started it first she wasn't sure what was happening. But now she is always excited to open the door and see what the gift of the day is. Sometimes he brings shower-related things like shampoo or a swimsuit. Other times, they are entirely different from the scene.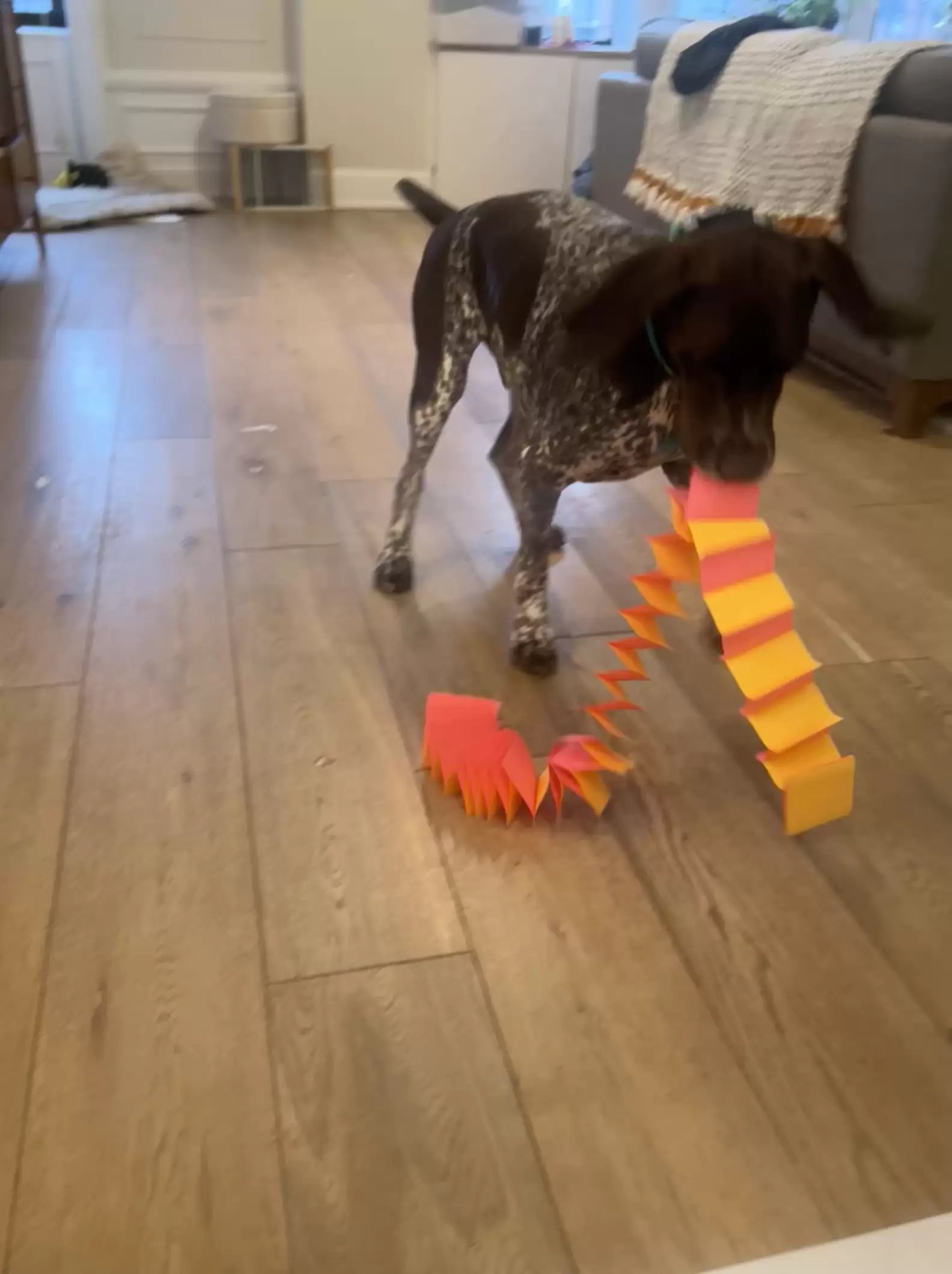 Some of them are duct tape, tons, shampoo, socks, his bed, and hangers. When she opens the door and she usually says thank you and checks out each of them. And the cute Fin is getting filled from the feeling of, "oh jeez! I brought the right thing!"
It seems he is not bored of doing this. And Vee also helps him to keep going too. It brings joy and he is not going to stop doing that.