This loving giant is Jupiter. He is from Colombia and became famous while living at Refugio Villa Lorena.
Villa Lorena is an animal refuge like no one else. Ana Julia Torres cares about four lions, nine Bengal tigers, jaguars, cougars, a crocodile a speckled bear, and an ostrich.
Also, a chimpanzee, spider monkeys, and hundreds of brightly colored birds can be seen there. One thing is there which they all have in common. That is they have been abused. Ana says that in common they are lame or have lost limbs, or they are blind or have lost an eye. Torres says that except for her two human children, the rests of her children are 800 animals. Doesn't matter if they are clawed or hairy, she loves them.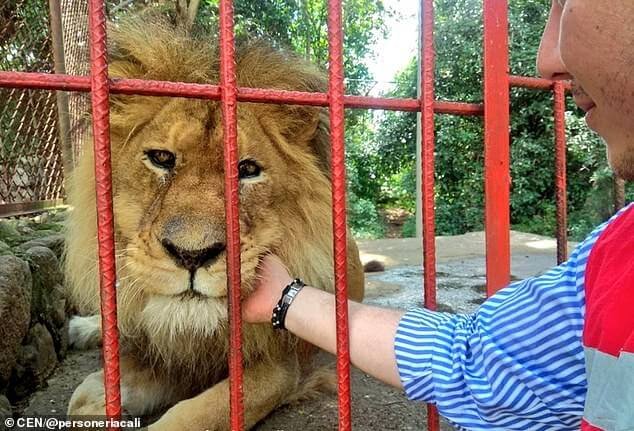 There are 800 animals at the refugee but Ana's favorite is Jupiter. She rescued him from a circus. He was abused there and his claws were removed. He even had a phobia of human contact because of losing trust in them. But his phobia completely changed when he was taken care of by Anna Julia. But the healthy lion was transferred to the Los Caimanes zoo in the city of Monteria. Officials removed Jupiter from Ana because she was lack of documentation to keep a lion.
Then Jupiter rapidly lost weight while at the zoo and became very unwell. In a bid to save Jupiter's life, he was transported to an area closer to Ana Julia. He went to receive treatment at Cali zoo, where vets worked around clock to care for him. They determined that he was suffering from terminal liver cancer. He was able to see his beloved human Ana one last time.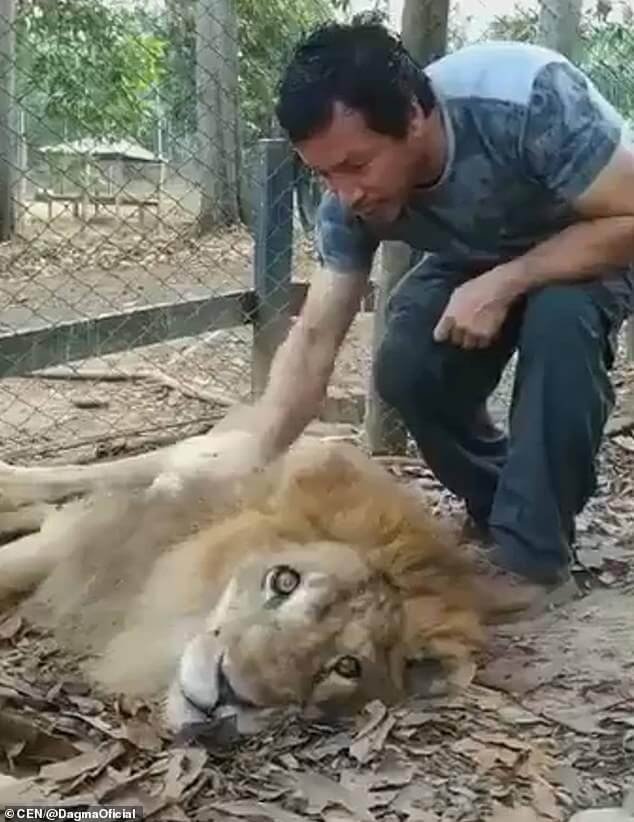 Jupiter lost his battle against liver cancer and sadly passed away in 2020. But his memory lasts forever.