Sometimes your craving will give you some awkward situations. This is such a story that happened to a chubby squirrel.
On that day RSPCA in England had to report to the scene during the squirrel's sneaky snack time. According to the evidence, one who had a fluffy tail decided to help himself with the contents of a squirrel-proof bird feeder. The contents were so yummy and the stomach was filled with the nuts, but by that time he forgot that he is a squirrel, not a bird!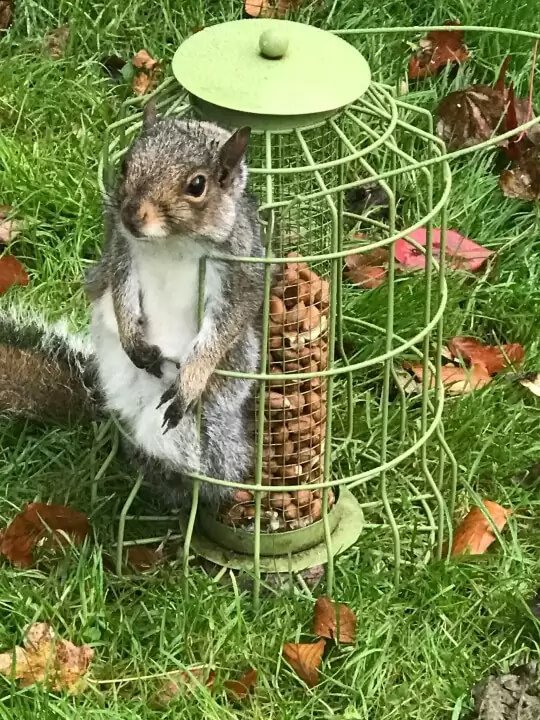 Unfortunately, when it was time to escape the place of crime, he was too lazy for it. No, he couldn't do anything to get himself out of the bird feeder.
He was full of both pilfered nuts and from the looks, it seems pretty regretful. Thanking the rescuers he wasn't stuck there for so long.
The rescuers started to release the squirrel by cutting some prison cage wires carefully. He was helpless, wondering what was going on. He had no idea that his appetite leads him into such trouble.
In the end, he and his full belly were released from his self-made prison cell and seen escaping the place so fast. Luckily, only the bird-feed and the squirrel's pride were harmed in the end.