Roswell is a very social and sweet cat who loves making new friends. Recently he met a new friend and it caught his family by surprise.
While Roswell's mom was out shopping she spotted a skeleton cat Halloween decoration and decided to buy it. She loves Halloween and also she wanted something to pay tribute to her feline friends. She took the cat home and was deciding where to put it but thought it might be fun to show it to Roswell first to see his reaction to the new friend.
And then, the friendship started. "He immediately ran right up to it and started sniffing it" Lindsey Kuzmin, Roswell's mom said. Within a few minutes, he started to lick it like he was trying to groom it and kept brushing up against it. His mom didn't think about it this far but she is happy that he loves it.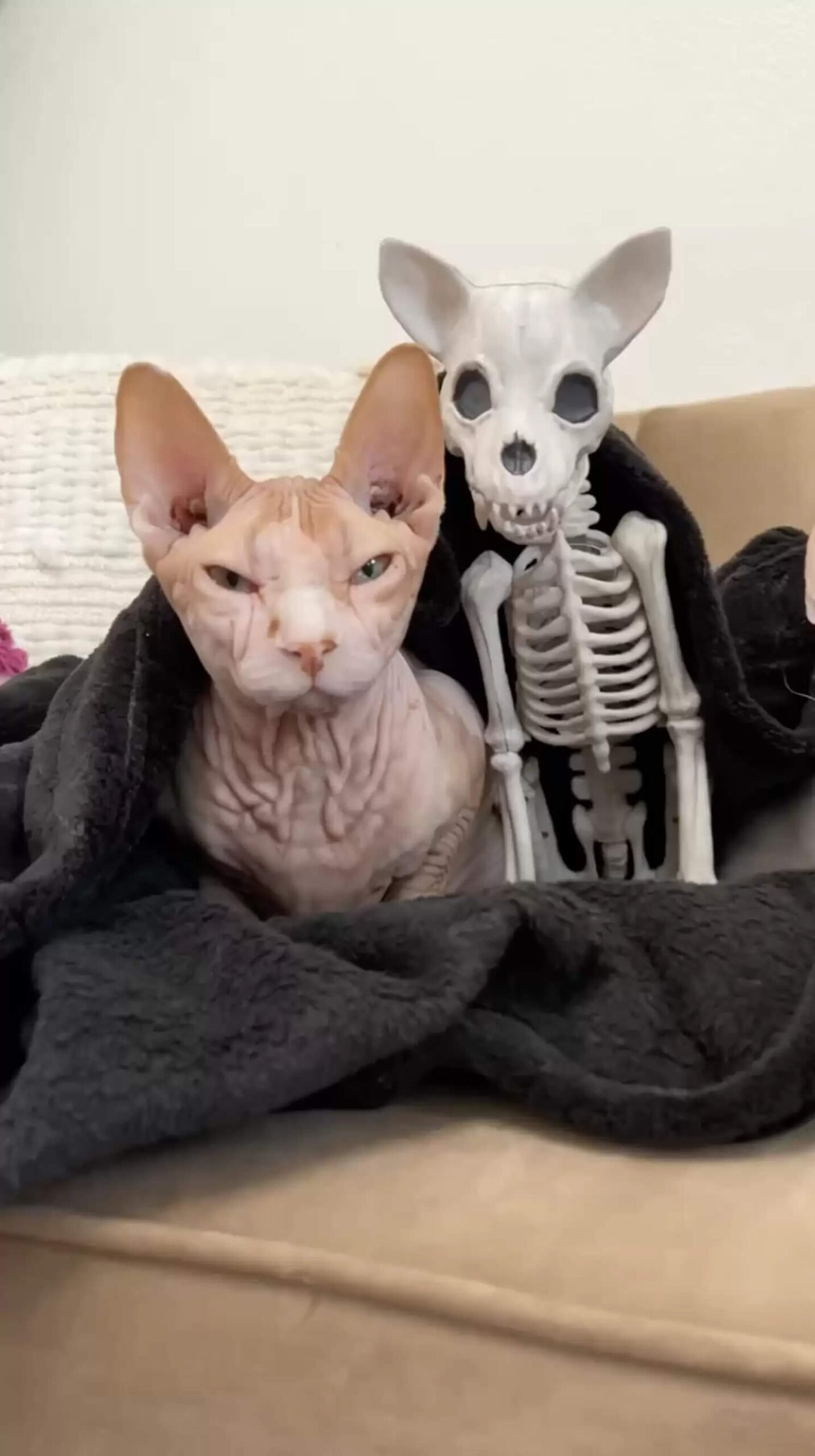 Now Roswell hangs out with his skeleton friend every day. His mom keeps it in her office, where he spends most of his time during the day. So it is always near him, and he can be with his friend. He kisses it and licks it like saying hi.
The skeleton friend also joins him when he goes for rides in his stroller, which is one of his favorite activities.
Roswell's sister Leela was not that engaged with the skeleton cat. But Roswell has helped her come around a little. After all of these, he wants all of his loved ones to get along.
When Kuzmin bought the skeleton cat, she just needed to have a Halloween decoration. But now the skeleton cat is a part of their family! So they are going to keep it around all year!