One day a family was out riding their bikes in South Carolina when they suddenly heard something that sounded like a puppy crying. They pulled their bikes over to the side of the road and went to investigate what was going on. What they did see was shocking!
There was a little puppy trapped under a pile of dirt and concrete. The family didn't know what to do but instantly dialed 911 and both the police and the firefighters with the North Charleston Fire department responded in hopes that they could help to free the trapped puppy.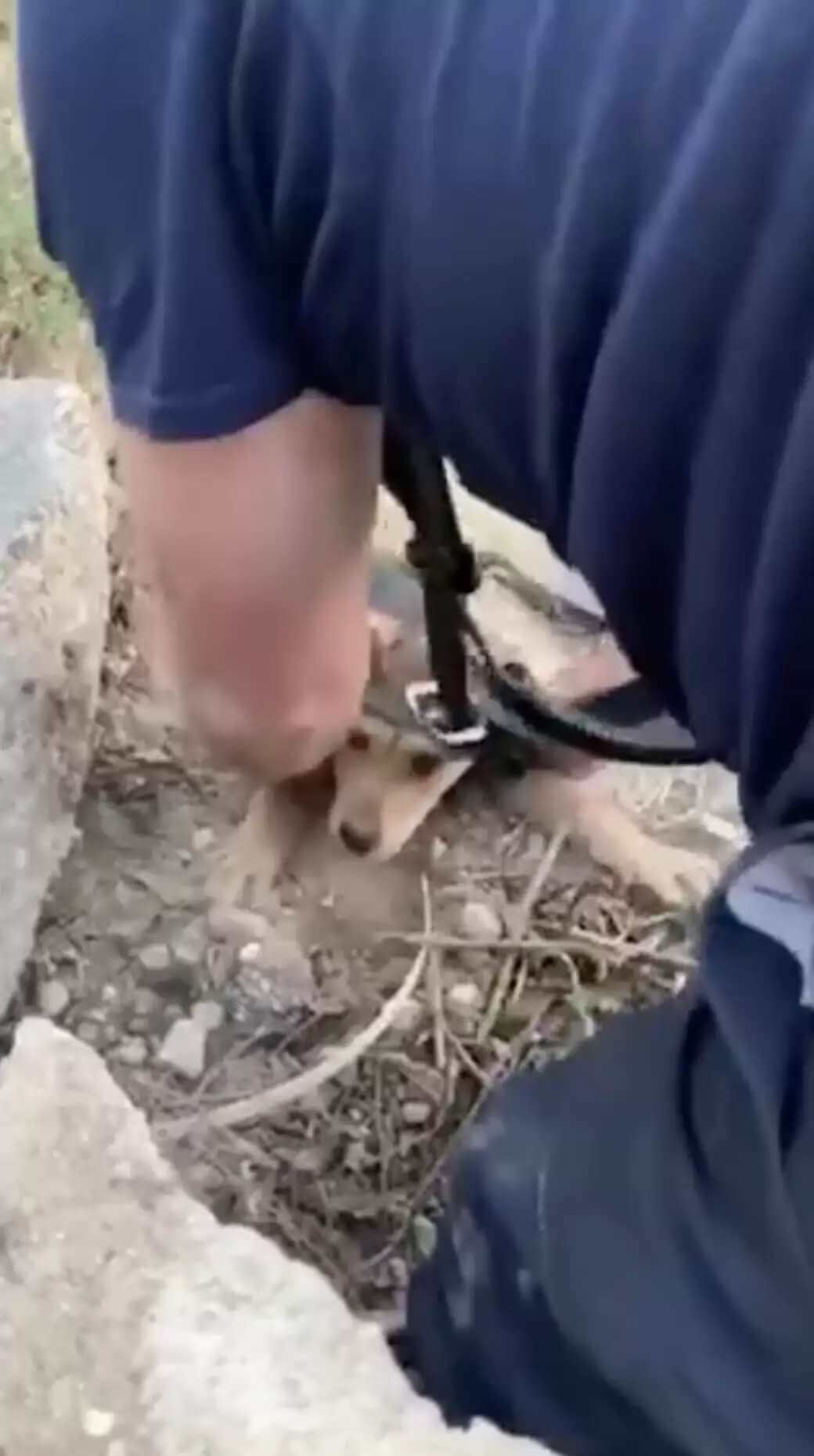 "They showed us where the dog was located" Captain Paul Bryant of the North Charleston Fire Department said. It was a pile of concrete 4 foot by 4 foot. Some of them were smaller and some were bigger. As one of the police officers said that he could see the dog, others got on their hands and knees to look and saw his nose sticking out of the pile of rubble.
After moving the concrete slabs out of the way with a pry bar, Captain Bryant attempted to pull the pup out of the remaining dirt and rubble. But unfortunately, there was not enough room, so they had to take a shovel and start digging. After a few tries, they finally were able to create enough space to pull the puppy out safely. The whole rescue only took about 11 minutes, but no one knew how long the puppy had been stuck under there before they noticed him.
As soon as he got free, the pup recently named Rocky couldn't stop licking Bryant's face in gratitude. Everyone immediately fell in love with him, especially Bryant. The family was ready to get him checked for a microchip to find out his owner, but after he was gone, Bryant just couldn't get Rocky out of his head.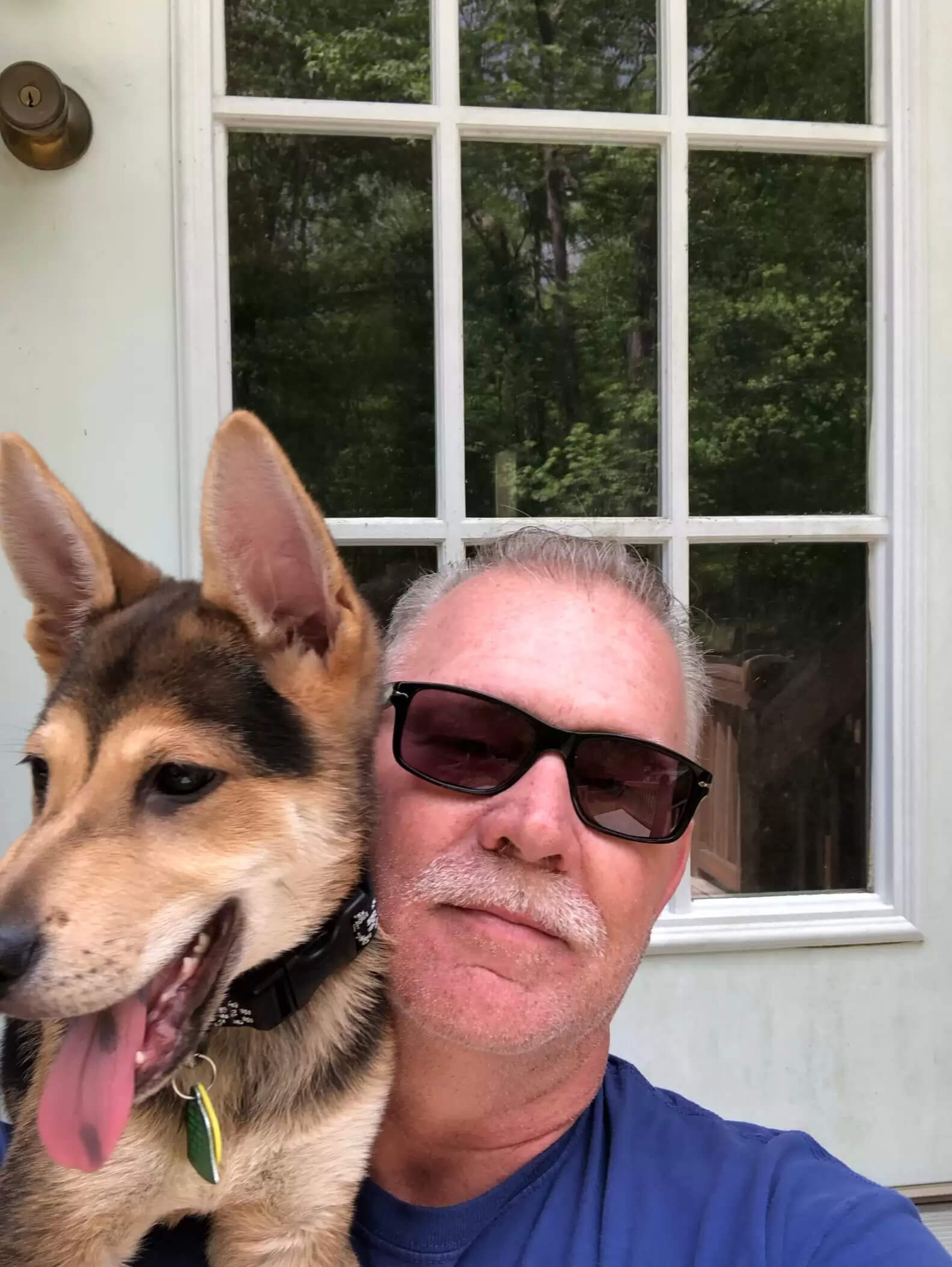 Rocky was taken to the Charleston Animal Society and ended up being microchipped. There was no news about his family so Bryant knew what to do next. After he got to know that he is alone, Bryan decided that Rocky is going home with Bryant.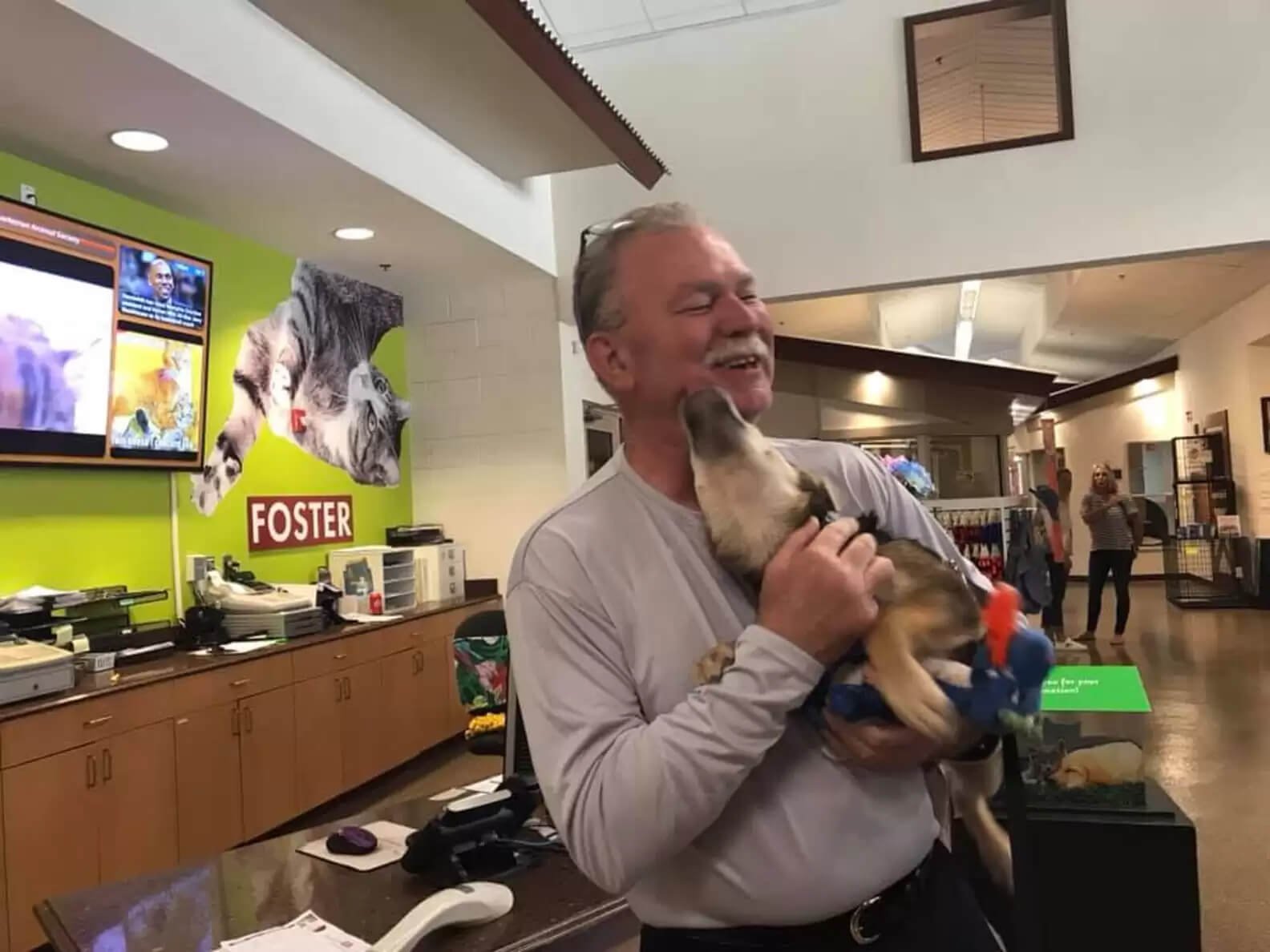 Bryant felt connected to Rocky from the second he rescued him. it was like the pair had always been meant t be together as friends. Rocky is now settled in his new home safely and happily. He knows that he has the best human ever!