Although many people who walk this earth don't care about what's around them, there are some rare gems that go above and beyond to do whatever it takes to keep others safe. This story is about a 11-year-old boy who is a superhero in his own right, as he risked his own life to save the life of an injured dog. Local news station Globo Rural reports that the boy from Brazil, Jean Fernandez rushed to the middle of the road in the midst of traffic to save a crying dog, who was hit by a car which had run off leaving behind the poor creature in agony.
Our 11-year-old hero didn't stand idly by as he knew that he was the one to do something and save the dog. With heart and grit, the boy rushed to the street, stopping the traffic, he took the wounded dog in his arms and took him back to safety.
This kind and heartwarming gesture was caught on camera by a local named Rafael Matins, and he went on to share the snaps he took online. This heroic gesture went viral on Facebook where a woman wrote and perfectly described the moment, saying; "This little boy is already larger than many men."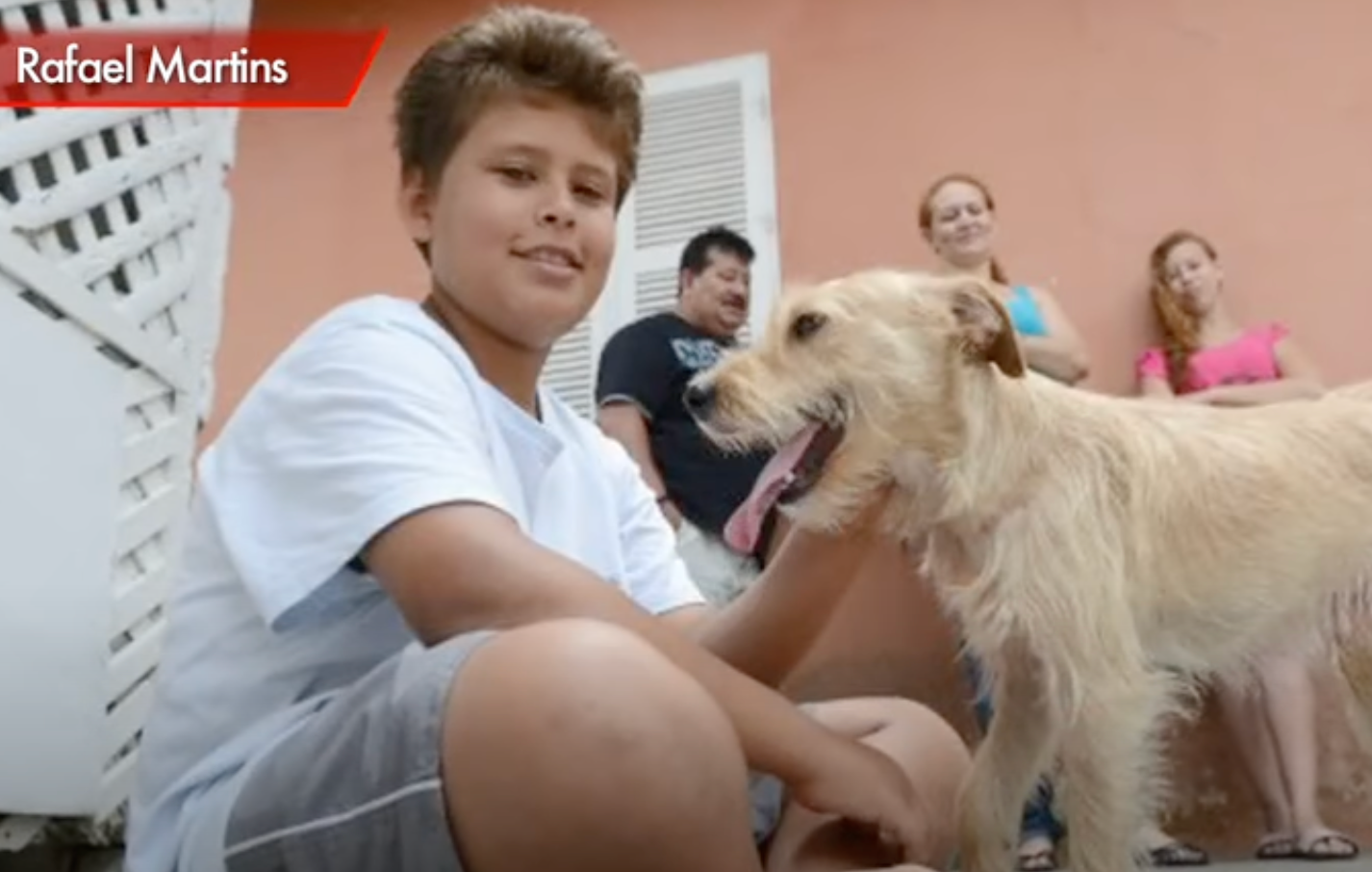 When Jean's mother was asked about his heroic act of kindness, she says that it doesn't surprise her as he had been in love with animals since she can remember. She went on to say that Jean would always help any injured or hopeless animals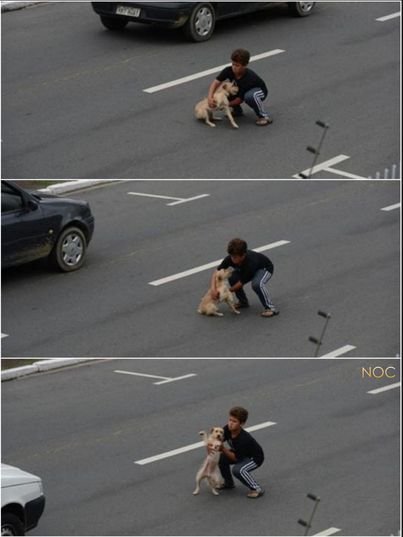 The dog was named Mel (Honey when translated to English) was then taken to the local shelter where workers looked at his injuries and gave him the necessary medical treatment, and is on the road to a full recovery.