We all have some tough times in our lives. For this lovely bison, it was the same.
Helen was blind and was extremely shy when she was taken to the Lighthouse Farm Sanctuary in Oregon. Because of her condition, she was ignored by all the animals on the farm for years. Things seemed like destined to live all on her own without anybody to comfort her. But then someone special came into her life.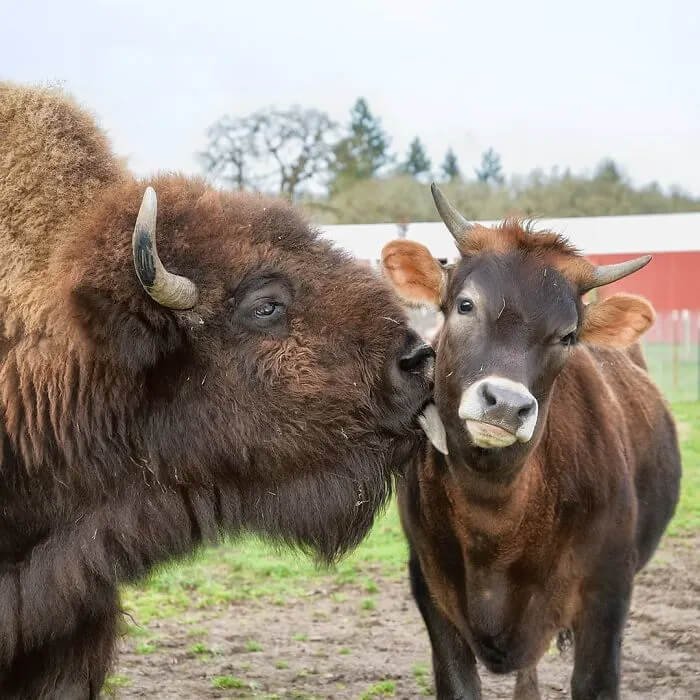 That is Oliver. Oliver is a Jersey cow who was born at the farm. He is kind and a good-hearted creature. Once he approached Helen, he gains her trust and, they became best friends. Now their bond is inseparable. He has turned into a baby buffalo.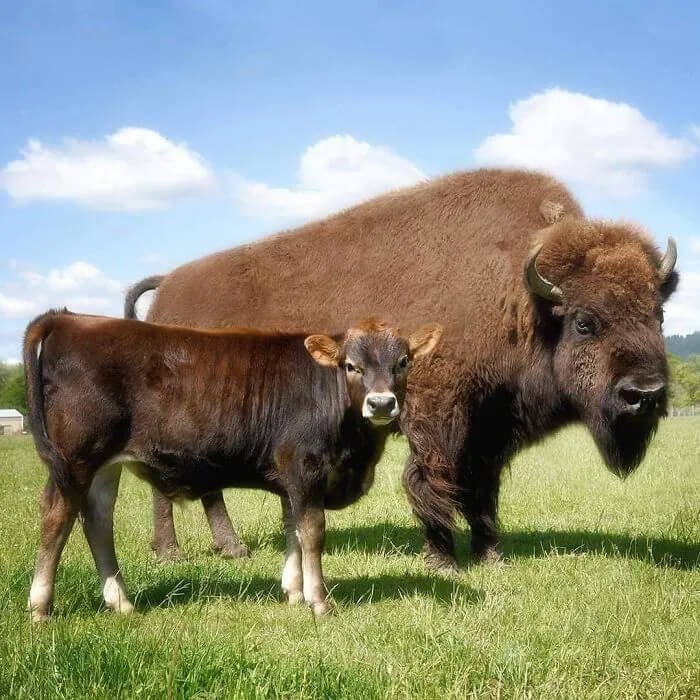 In 2016, Helen was rescued and bought to the sanctuary. Since then she struggled to make any friends. The staff in the rescue center even feared that she would die from heartbreak. But her new and kind-hearted bestie has changed her at all.
Their friendship is mutually beneficial. Helen became mentally stronger and shows a lot of confidence now. Oliver on the other hand got a free nanny. Both of them are true friends.
Oliver's mom Betsy usually drops her kid at Helen's 'daycare' and roams around, while Helen watches over him for the rest of the day. And she is cool with that. Even there are some pictures that were secretly taken, which show them grooming each other. Helen's maternity care is really powerful.
The sanctuary's mission is to share the stories of the animals with the community and bring about positive changes in the way they are viewed by society. Let's hope all the animals in there, have a peaceful life ahead like Helen and Oliver!