Although she's at the golden age of 99, legendary actress Betty White looks as radiant as ever. Time and time again, she proves to everyone that age is just a number, doing activities only teenagers would do, including posing next to a huge brown bear and even giving him a smooch.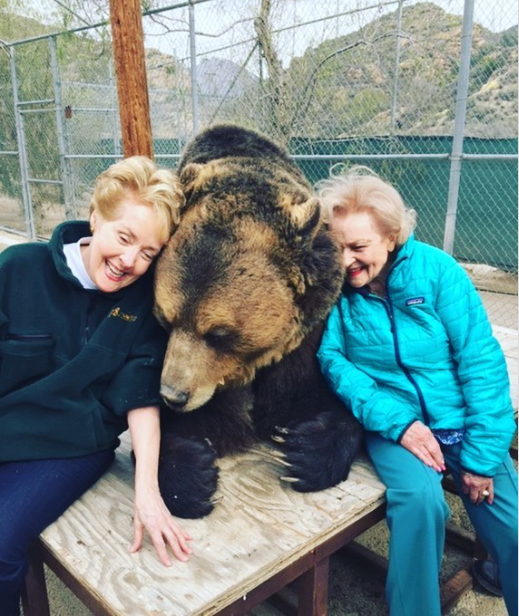 Being one of the most popular comedians in America, Betty White is well known for her love of animals. She is one of the world's most leading animal rights advocates due to her tenderness and warmth for animals. Volunteering for the Morris Animal Foundation and the Los Angeles Zoo for over 40 years, she loves any animal from the bottom of her heart, may it be the tiniest kitten or the most massive bears.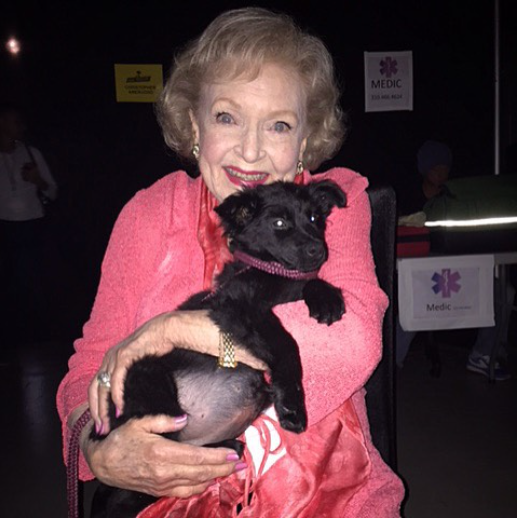 Who doesn't love Betty White? This beloved 99-year-old actress shared a precious moment with Bam Bam the brown bear at the Los Angeles Zoo. However adorable this scene looked, the actress admits that at first she was very nervous.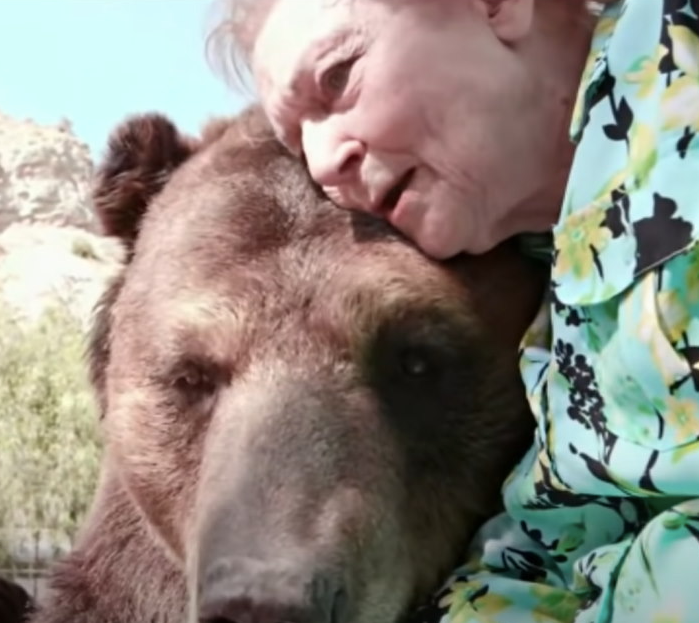 In an interview, she says; "It was the scariest thing I've ever done. It was really funny stuff, but it was a challenge. On the other hand, I'm actually the luckiest old broad alive. Half my life is working in a profession I love and the other half is working with animals."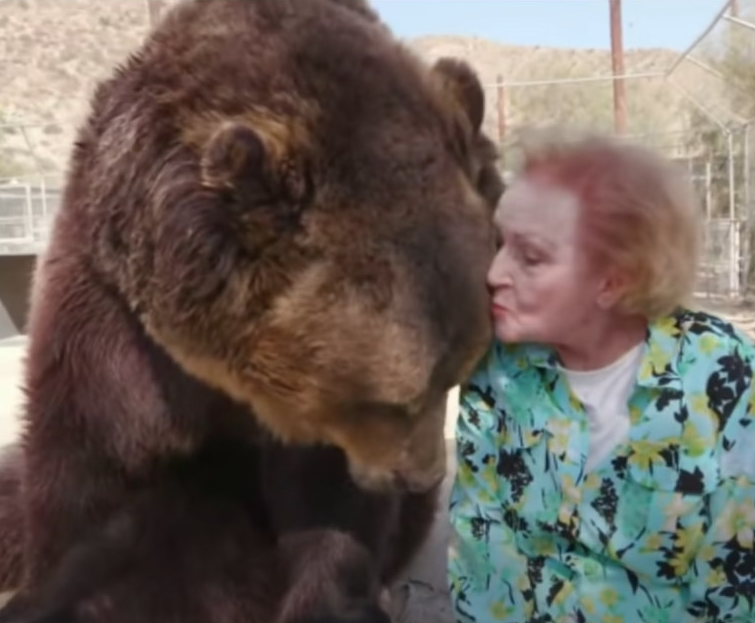 All of Betty's colleagues loved ones and friends say that she is one of the most charming people with the kindest of hearts. Tom Sullivan, a dear friend of Betty's once said; "I believe Betty White can charm the savage beast. Though Betty always treats people with dignity, respect, and charm, she has a far closer relationship to animals than she does people."
You can now watch the heartwarming moment that Betty and Bum Bum shared, below: