Timothy Ellis was working on his computer at home in Washington state the other night when he observed something on one of his security cameras outside.
The camera had really captured the movement of a masked man slipping through Ellis' yard — but it wasn't very alarming.
In reality, the reverse was true.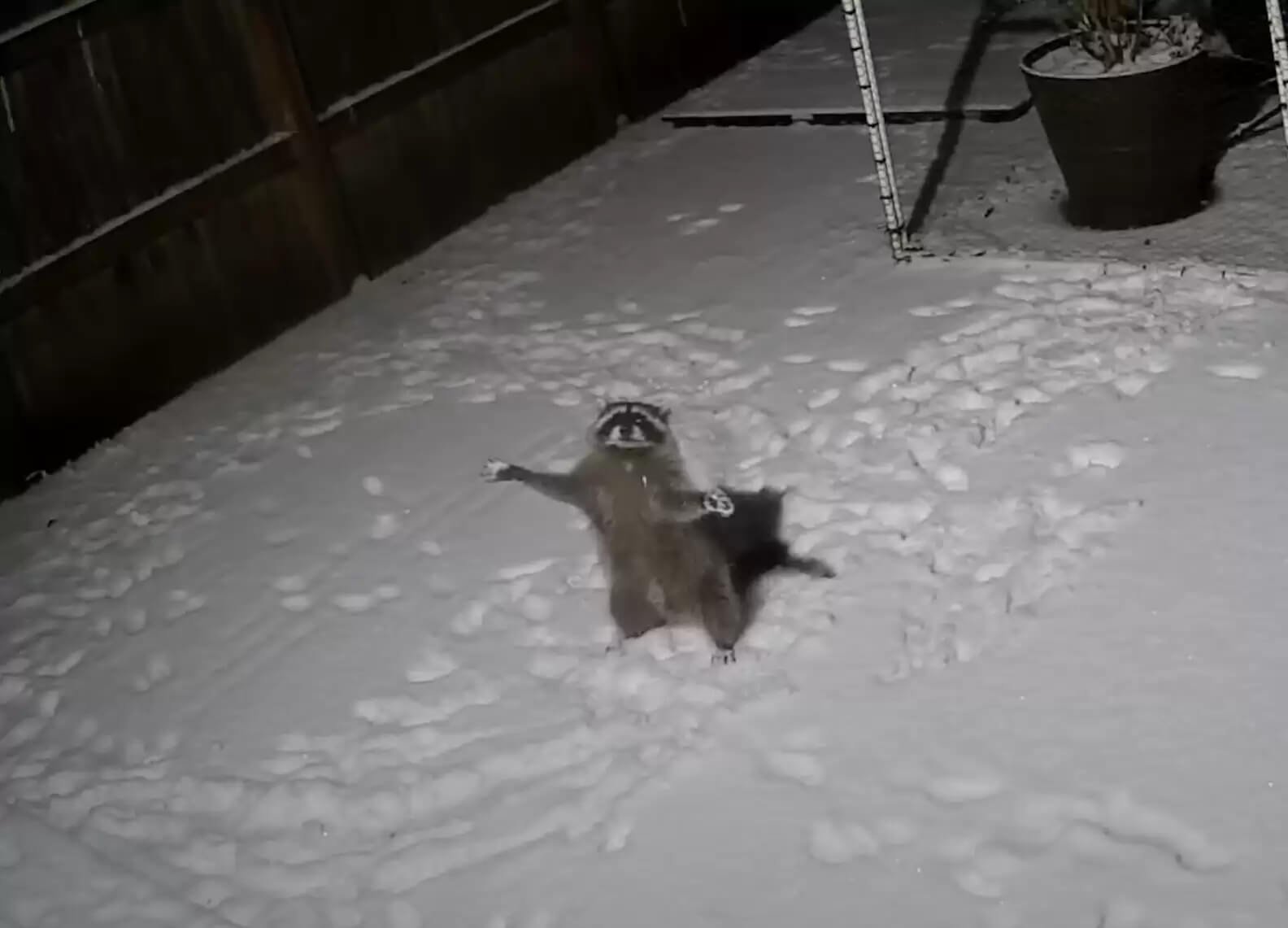 The visitor was, of course, a raccoon. They're pretty frequent in Ellis' neighborhood. But, as Ellis watched via the webcam, this one began to act strangely.
"[He] began pawing at the sky," Ellis said to The Dodo. "When I discovered he was truly chasing snowflakes, my first thinking was that I absolutely needed to save this footage, since I knew other people would appreciate seeing it. This is not something you see every day."
The falling snow seemed to have filled the raccoon with charming wonder:
Interestingly, Ellis and the raccoon had something in common at that moment: they'd both stopped what they were doing to admire the beauty of nature unfolding before them.
That made an effect on Ellis in the end.
"It's easy to grow acclimated to the 'city animals' that we see all the time and just tune them out as background noise," he explained. "It's great to capture a moment like this and remember that even wild animals can have fun and express themselves."