Skiers from all over the world descended to the Italian alps last week to compete for the Alpine World Cup title — but even the seasoned pros had nothing on one four-legged amateur who decided to join in on the fun.
It was referred to be a dark horse in the racing world. But he's more specifically a dark dog.
Nobody expected him to appear.
On Thursday, as one racer began his run in the men's super-G event, he was met by some unexpected competition. The dog, who had been watching from the sidelines up the slope, made his way onto the course to join in the action.
And with that, the race was officially underway.
Sports commentators and fans alike gazed on in astonishment and delight as cameras catching the incident rapidly focused on the swift pooch.
Here's the video of the dog in action:
To be honest, the race was temporarily postponed until the dog joined in.
But, judging by the loving reactions of those watching, it's reasonable to conclude he won nonetheless.
The dog was tired after finishing his sprint down the hill. He'd arrived with his owner to be a spectator, but he eventually chose to participate.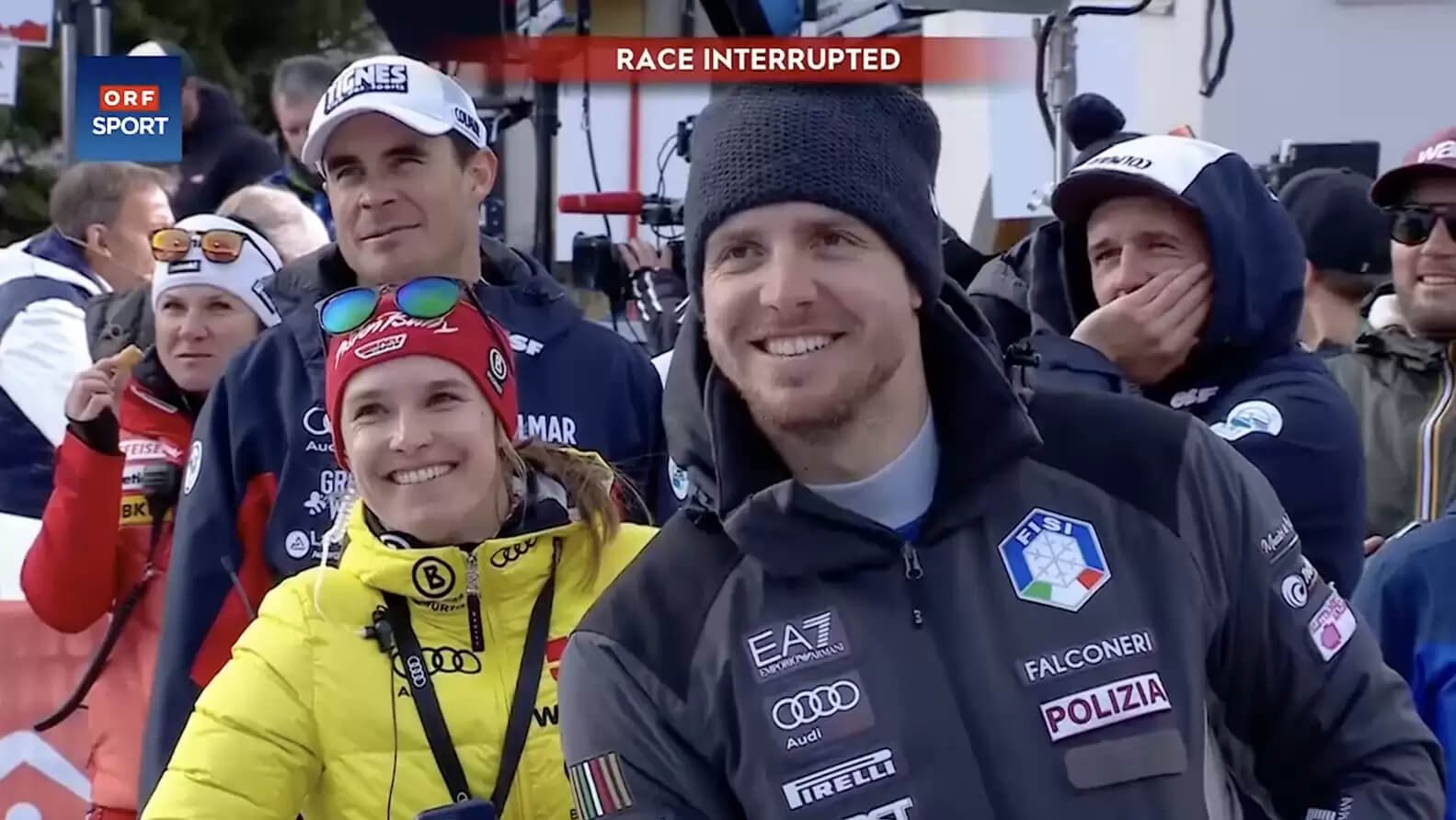 "The dog was OK, just a bit fatigued!" an Italian Alpine Ski Team spokesperson told in an interview. "The dog was returned to its owner."
Unfortunately, the dog's name did not appear on the list of winners, but his performance on the hill that day will not be forgotten.