Staff members at Alicia Pet Care Center (APCC) are accustomed to going above and above for their patients when it comes to stress reduction. The California-based animal hospital is always eager to make whatever arrangements required, in addition to arranging "pleasant visits" for first-time visitors, in which they shower frightened puppies with cuddles and goodies in the days preceding up to a treatment.
That's why, when a dog named Bandit refused to take his medicine during a week-long stay, the team decided to try a variety of approaches to persuade him.
"He was extremely honest in his comment of his distaste for medication," said Diana Gorin, the APCC's social media marketing specialist, in an interview. "He just refused to take any."
They contacted his parents, who recommended using turkey sandwiches as a ruse.
"We went to Target just to acquire him the components for a great turkey sandwich," Gorin explained.
When they took the sandwich to Bandit's cage, he didn't eat it as quickly as they had intended. Instead, he grabbed the sandwich from their grasp, placed it on his bed, and rested his head on top of it.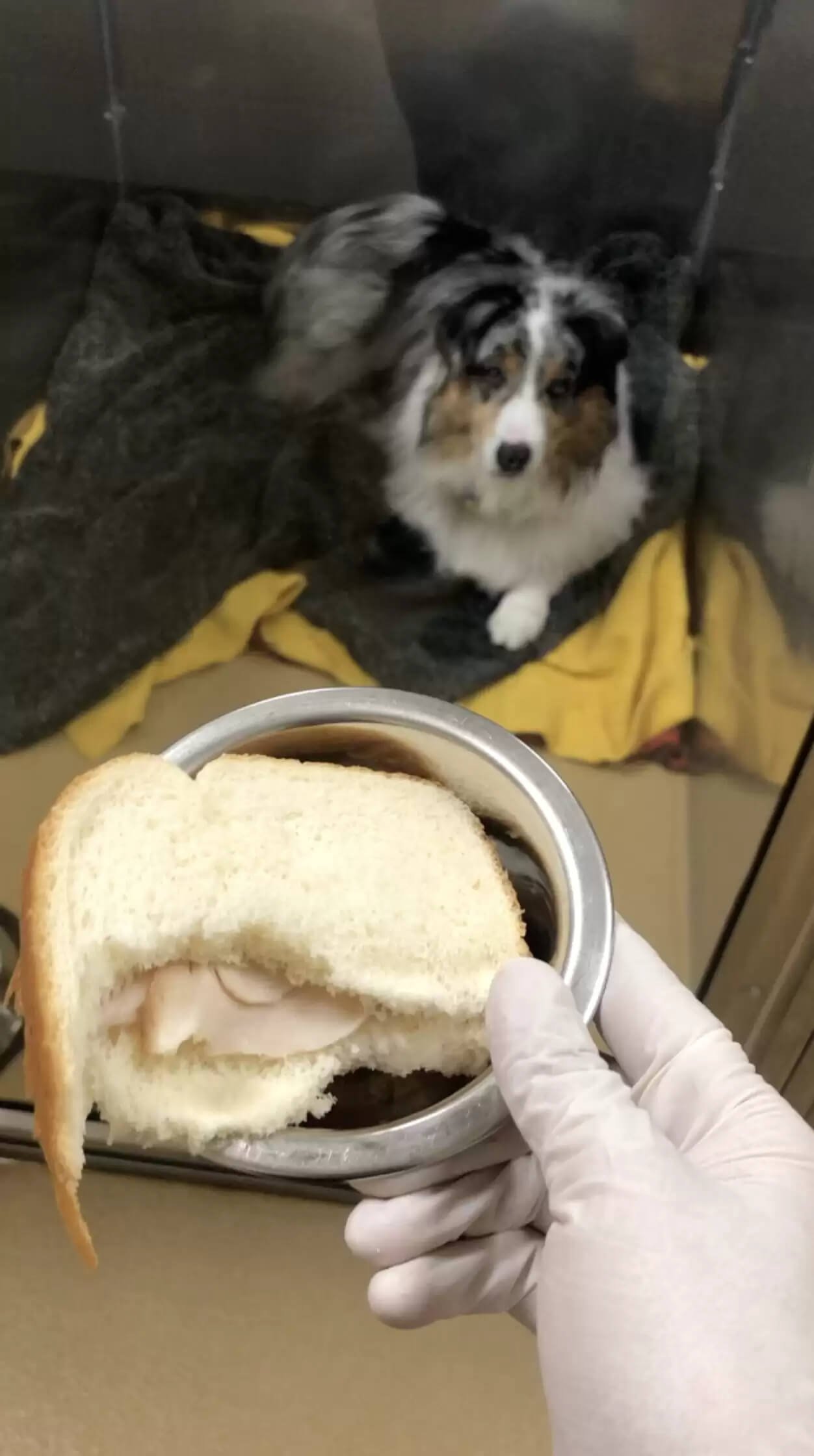 The crew tried again with several types of turkey sandwiches, but they were unsuccessful.
"We tried plain turkey sandwiches, peanut butter turkey sandwiches, and peanut butter sandwiches on their own," Gorin explained. "Unfortunately, none of those satisfied him."
The discarded sandwiches quickly piled up on Bandit's bed, his usual storage location. Soon, the obstinate dog had a pile of sandwiches on his cot, which he utilized as cushions.
And Bandit was plainly aware of what he was doing.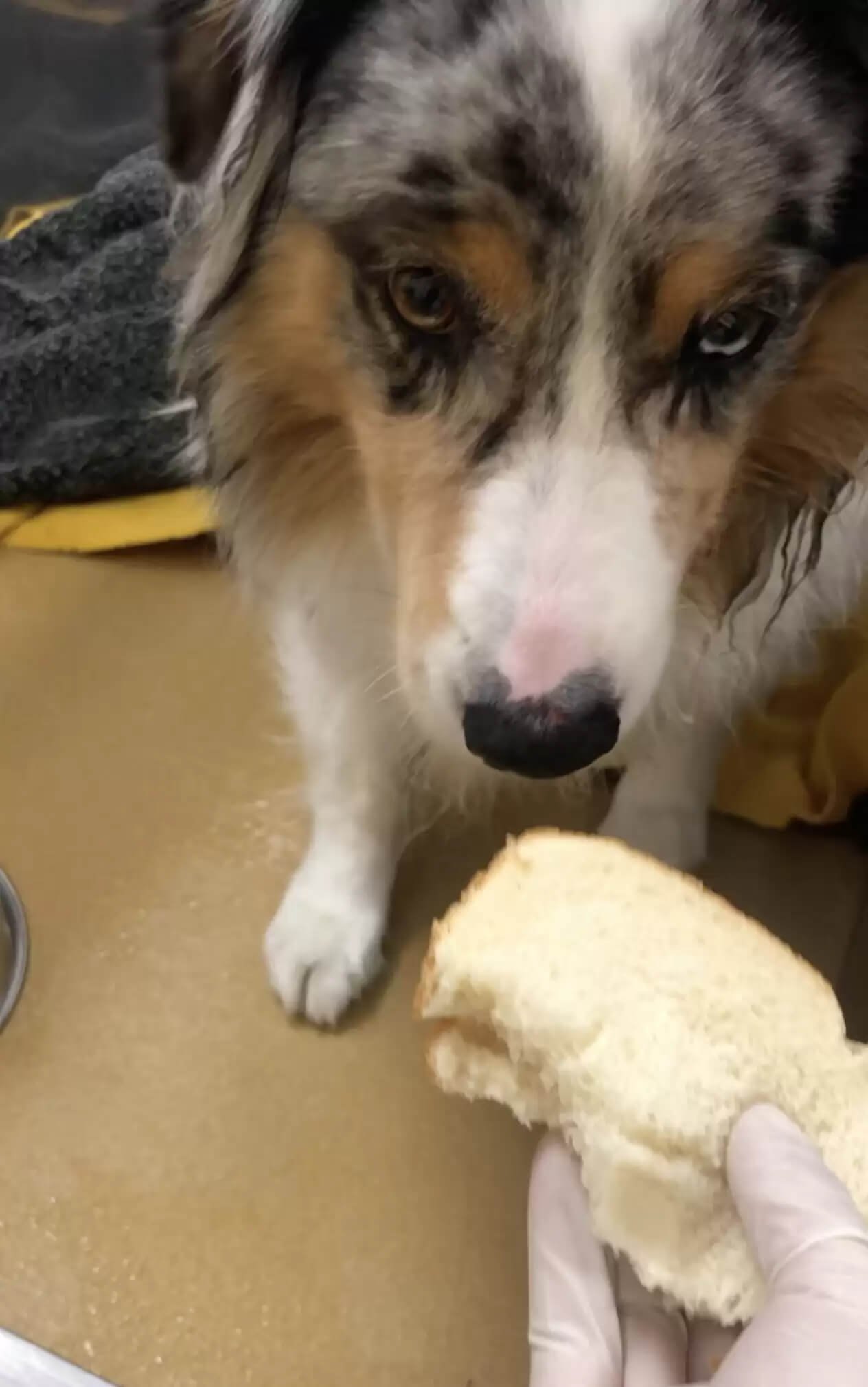 "It was the side eye at the end for me," APCC said in a video message.
The crew created a fresh way to give Bandit his medication, and Gorin goes on to explain: "Two of our physicians concealed a medication within a fantastic meatball. They put it in front of him, and he ate it!"
Bandit received his medication in the shape of a delicious meatball throughout the remainder of his stay at APCC. Although the crew enjoyed seeing the cute pooch put his head on a stack of sandwiches, they were glad that he was finally taking his medication.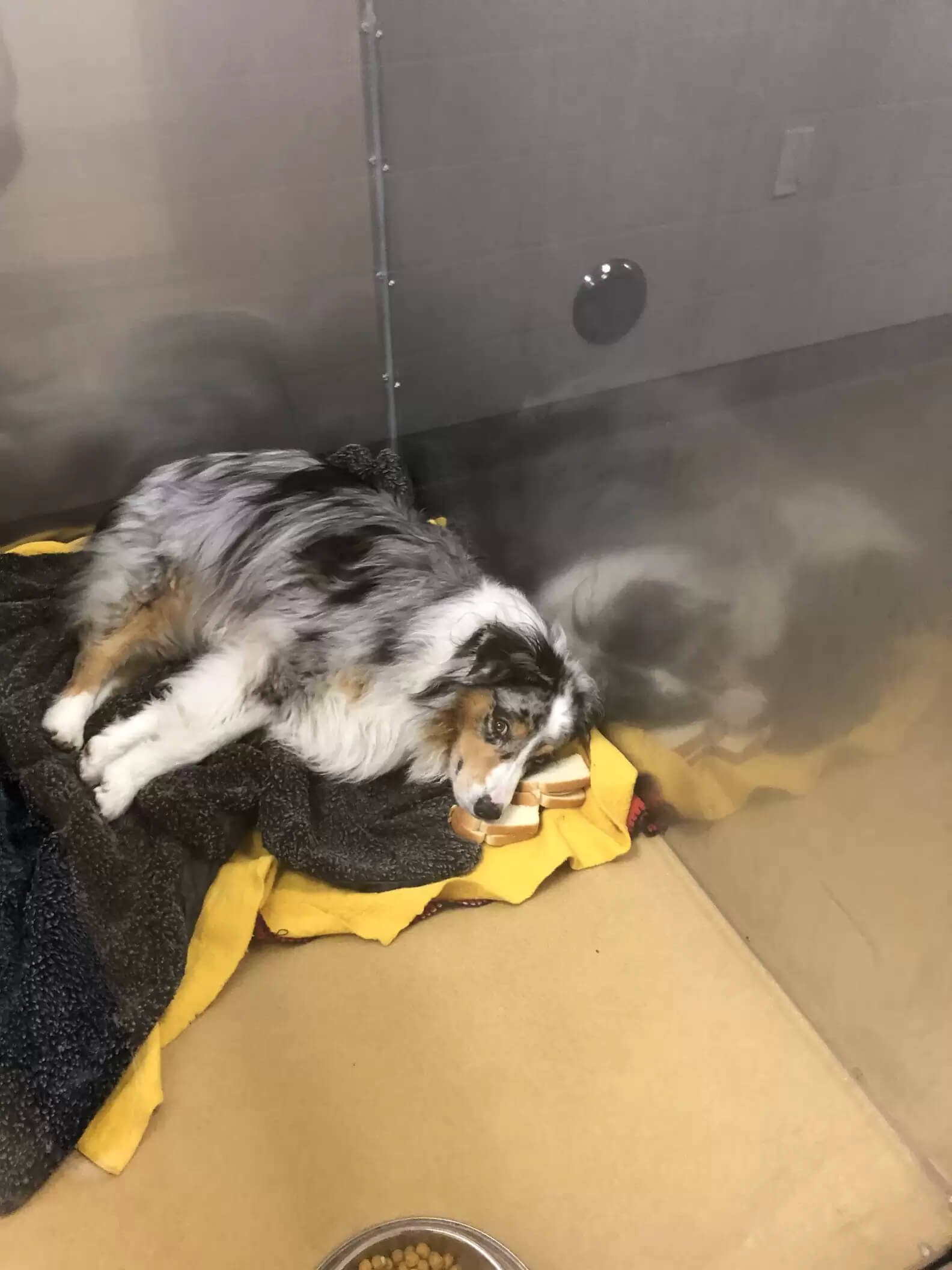 Bandit returned home after a week, and while his APCC buddies mourn him, Gorin believes he's doing well today, while also adding, "I think Bandit is doing a lot better at home. Perhaps he's planning to open Bandit's Turkey Sandwiches."
The veterinary staff hasn't had to create any decoy sandwiches since Bandit's stay, but they still have all the equipment — and recipes — on hand to assist their next suspicious patient.