Japan, being one of the most highly respected countries in the world, well in terms of quality of life, development, etc., they are genuinely very far ahead in almost everything than most countries. Well, here are some facts that prove how Japan is NOT your average nation…
1. Super Toilets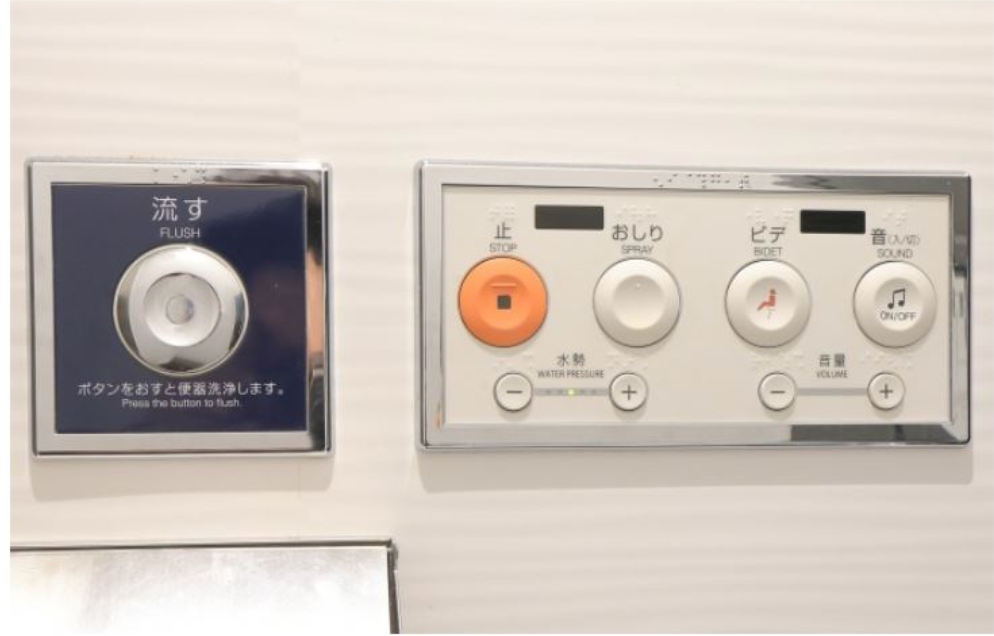 These super toilets are designed for you shy people out there who hate it because of the sound it might just make. These designs are specially made so that it has the gentlest of noise tabs so that whenever people are in the toilet, they turn on this device to cancel out any surrounding noises.
2. Futuristic Fridge
This is the ULTIMATE futuristic fridge. You just call it, and it comes to you. So you don't have to walk over to your fridge to get anything, you have to call it. How convenient is that? However, on the downside, it will make you SUPER lazy!
3. Intriguing balconies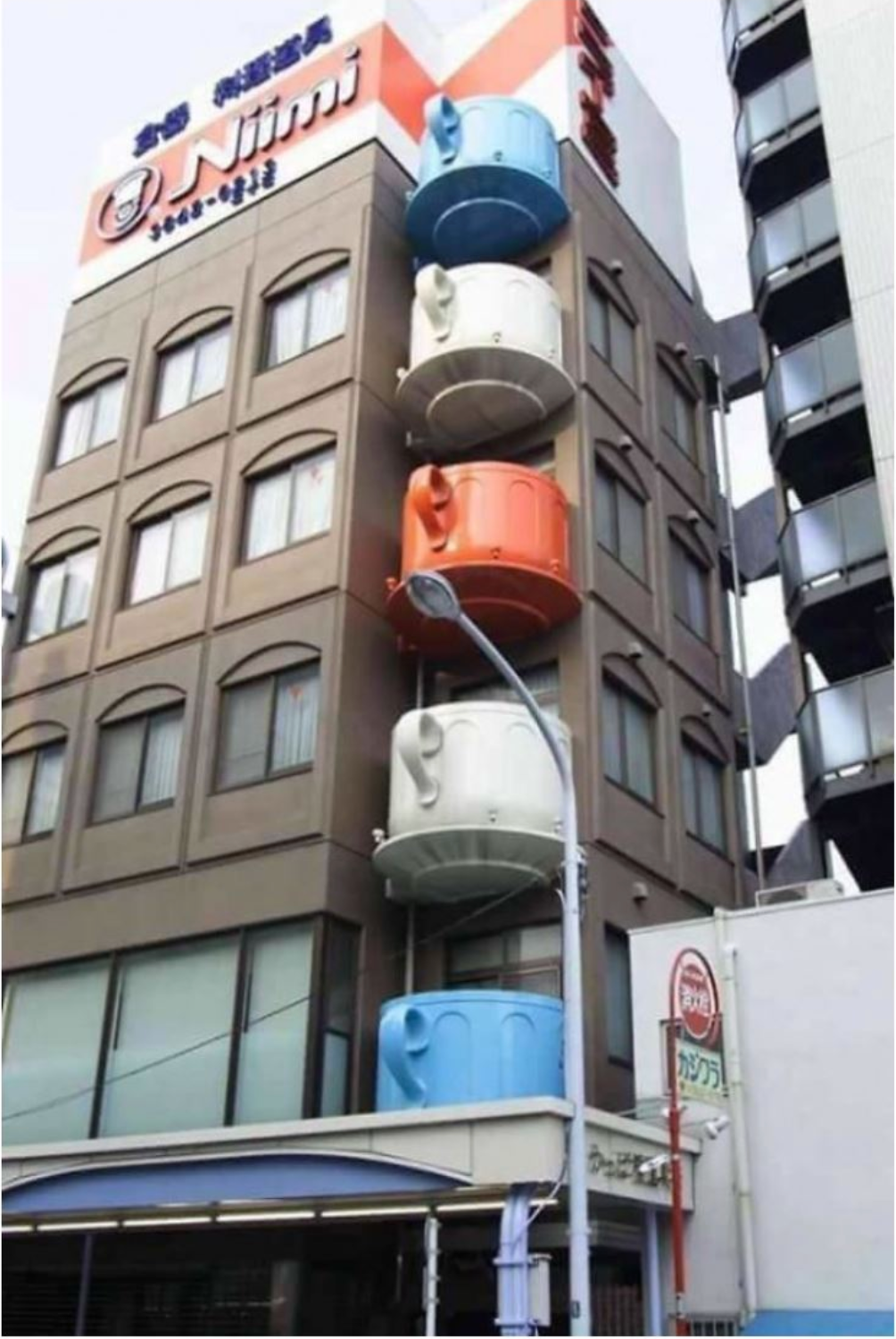 Well, no, these aren't your typical teacups. And no, these are not massive cups installed in buildings either. These are well-designed balconies that look like cups. This is an extremely strange architectural design created in Japan. So all you have to do is sip your evening tea on this marvelous teacup balcony.
4. Butter Stick
In many countries, you would have seen a bar or butter or even a small box in which it is packaged in. But this is what makes Japan special. They don't have bars. They have butter sticks. Well you know, similar to deo sticks and inhalers? A stick of butter, anyone?
5. This Phonebooth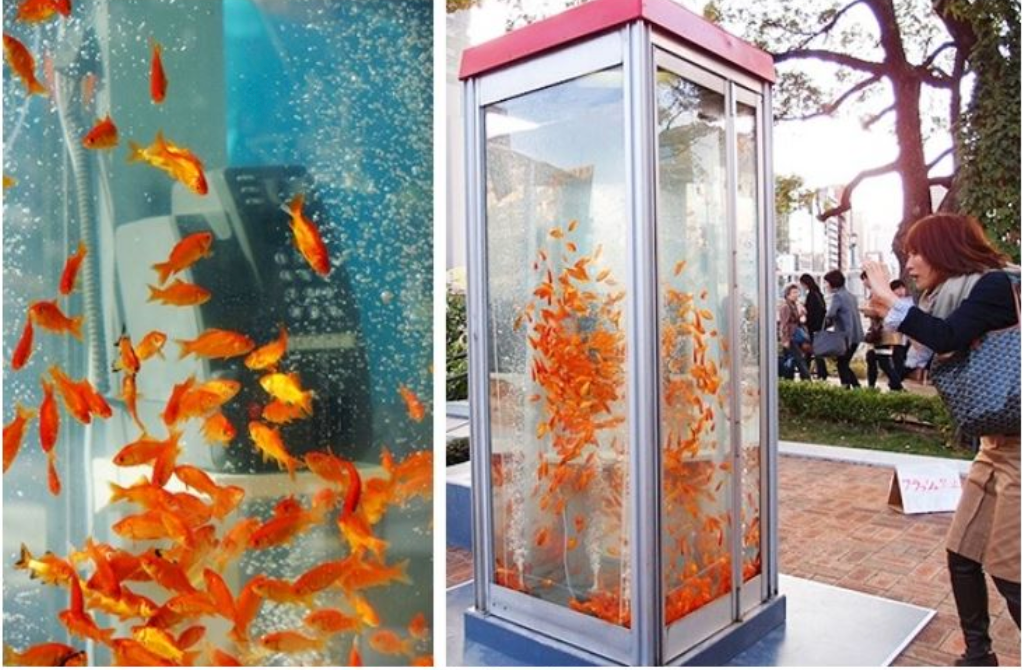 This is one phone booth that is going to blow you away. Because this phonebooth has a fish tank installed in it, wait, what now?
6. Capsule Hotels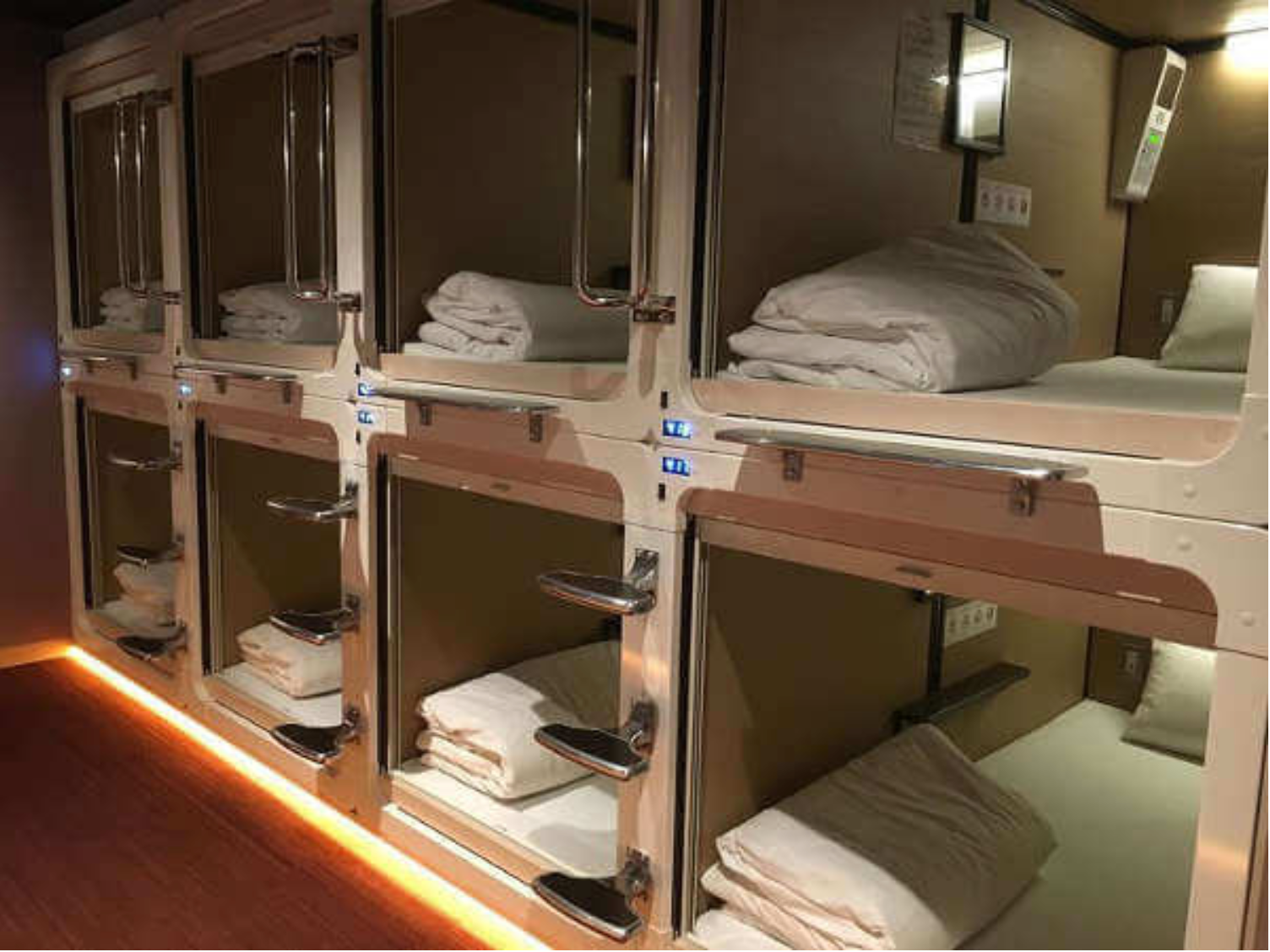 Well, if you are thinking of traveling to Tokyo for just a day, you don't have to spend those extra dollars on a fancy hotel. You need to check in to a capsule hotel. They are cheaper than your average hotel, and one of the best things out there right now.
7. Exosuit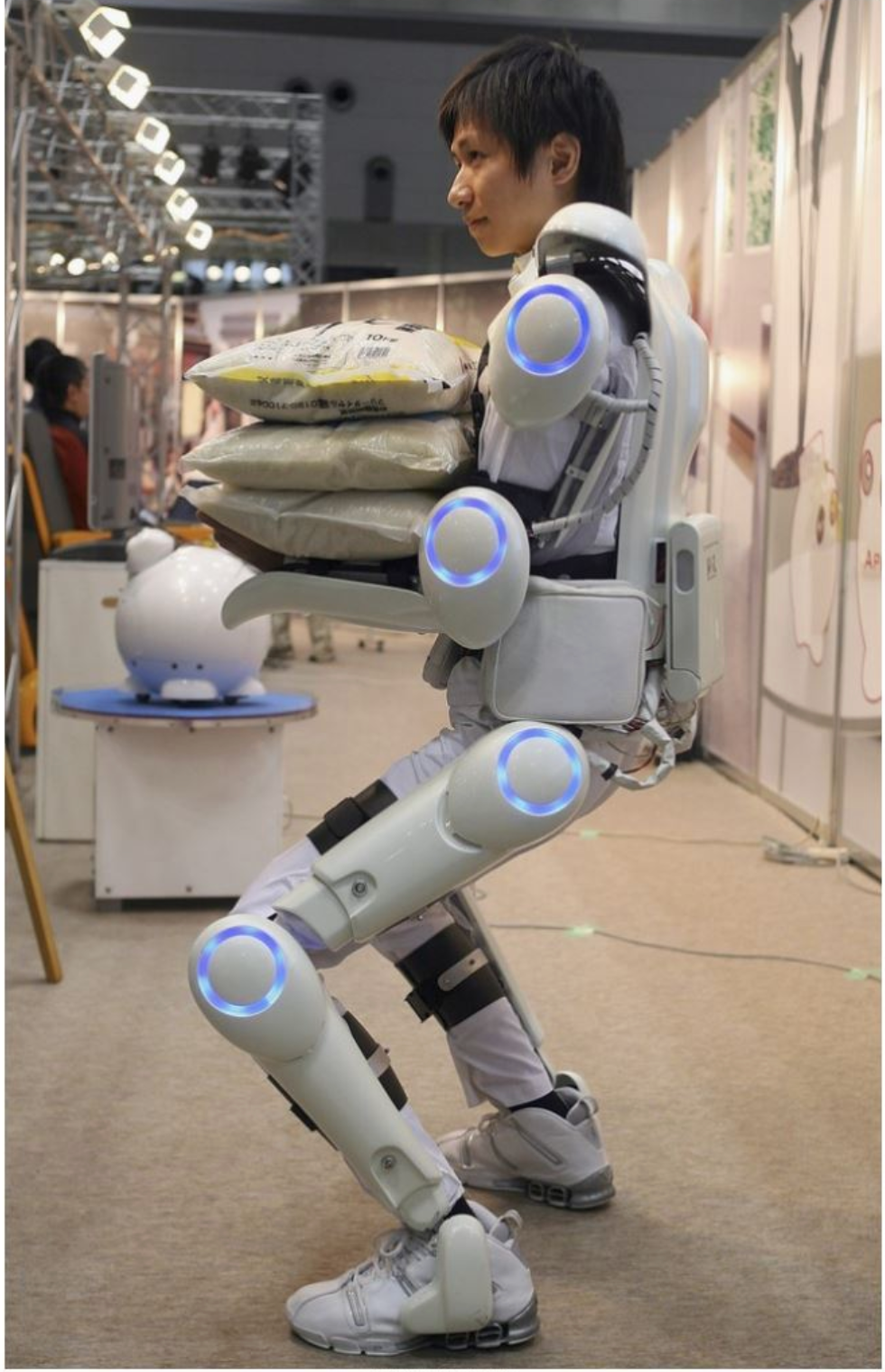 These exosuits are for those ordinary people who tend to carry a significant workload on their hands on a day to day life. This is an exceptional and thoughtful innovation.
8. Rain Highlights
Well, there's no need to keep checking up on weather updates on your phone every now and then because elevators in Osaka have a rain button installed to indicate whether it is raining outside.