Luna didn't have a permanent home, and the lovable pup's situation was deteriorating, with the local social services department threatening euthanasia if she couldn't find a place to live. She needed a loving caregiver right away.
Fortunately, Lucie Holmes was on her way.
Social services called Lucie regarding Luna, and she knew what must be done. Lucie, who runs Lucie's Animal Rescue in North Yorkshire, England, was perplexed when she noticed Luna, an excitable 12-month-old German shepherd, appeared to be pregnant.
Lucie took Luna to the vet, where a scan confirmed the suspicions. Luna was not only pregnant, but her puppies were due any day.
In an interview, Lucie admits: "I believe I had a panic attack. I didn't have anything for puppies."
The woman hurriedly prepared her home for the arrival and ensured Luna had everything she required to stay healthy until the end of her pregnancy.
The puppies arrived two weeks later. When Luna gave birth, Lucie and her family were astounded at how many babies she'd been carrying.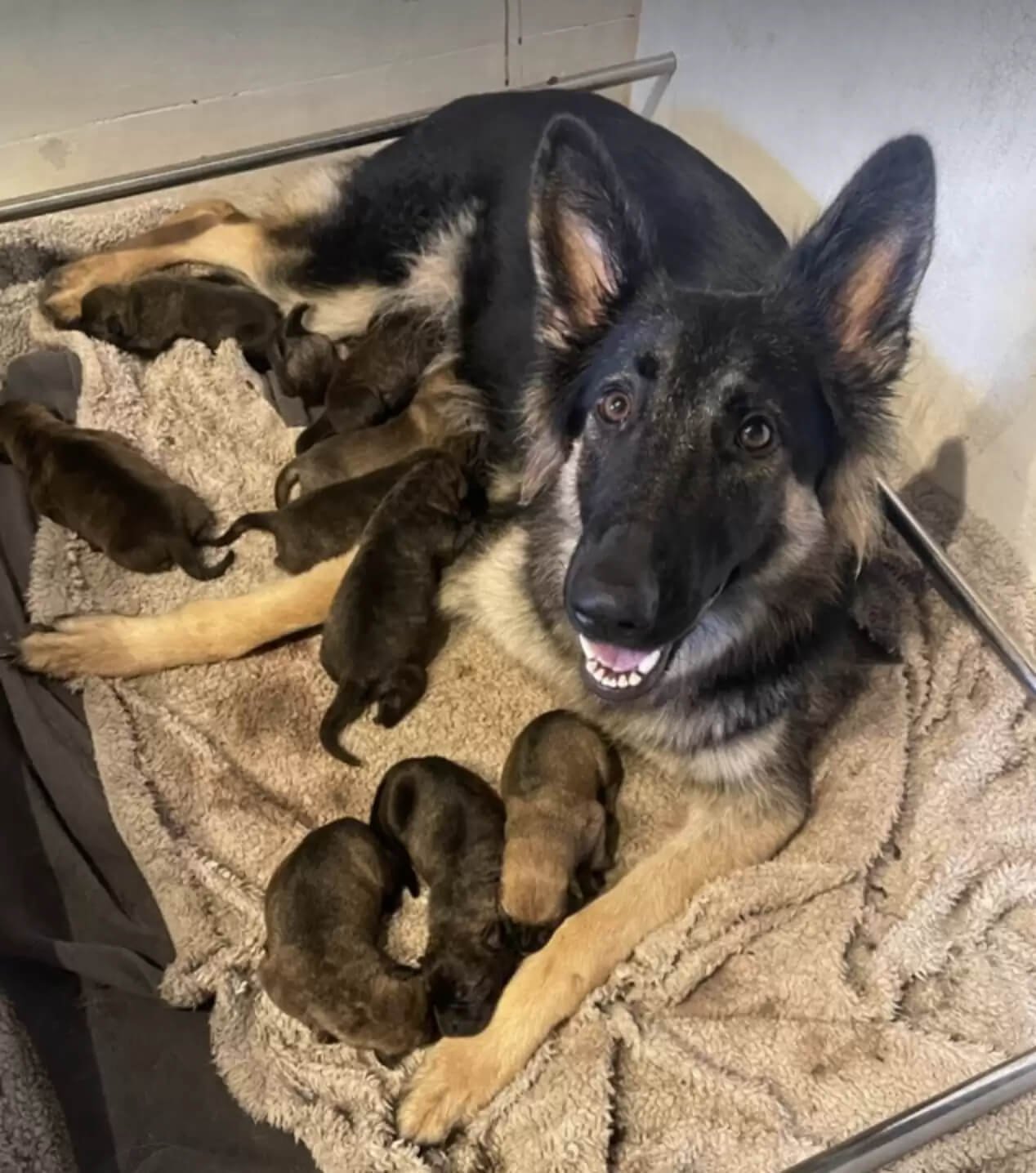 "We were expecting four or five puppies," Lucie explained. "[We] couldn't believe it when she gave us ten!" I stayed up all night with her, and she was incredible."
Despite her youth, Luna has already proven to be an excellent mother. She has no problem ensuring that all her puppies have enough to eat while remaining cheerful.
When Luna's babies reach the appropriate age, they will be available for adoption through Lucie's Animal Rescue. Luna, too, will be looking for her forever home.
Lucie admires Luna, who has been through so much yet still shows exceptional love and kindness to her caregivers and the new puppies.
Finally, Lucie adds: "She's been amazing. I'm extremely proud of her."