Two Good Samaritans couldn't help notice something strange and different as they were strolling through the lush, grassy Australian landscape.
Although they might have missed her with just a glance, upon closer inspection, they noticed a terrified little koala clinging to a gray fencepost for dear life.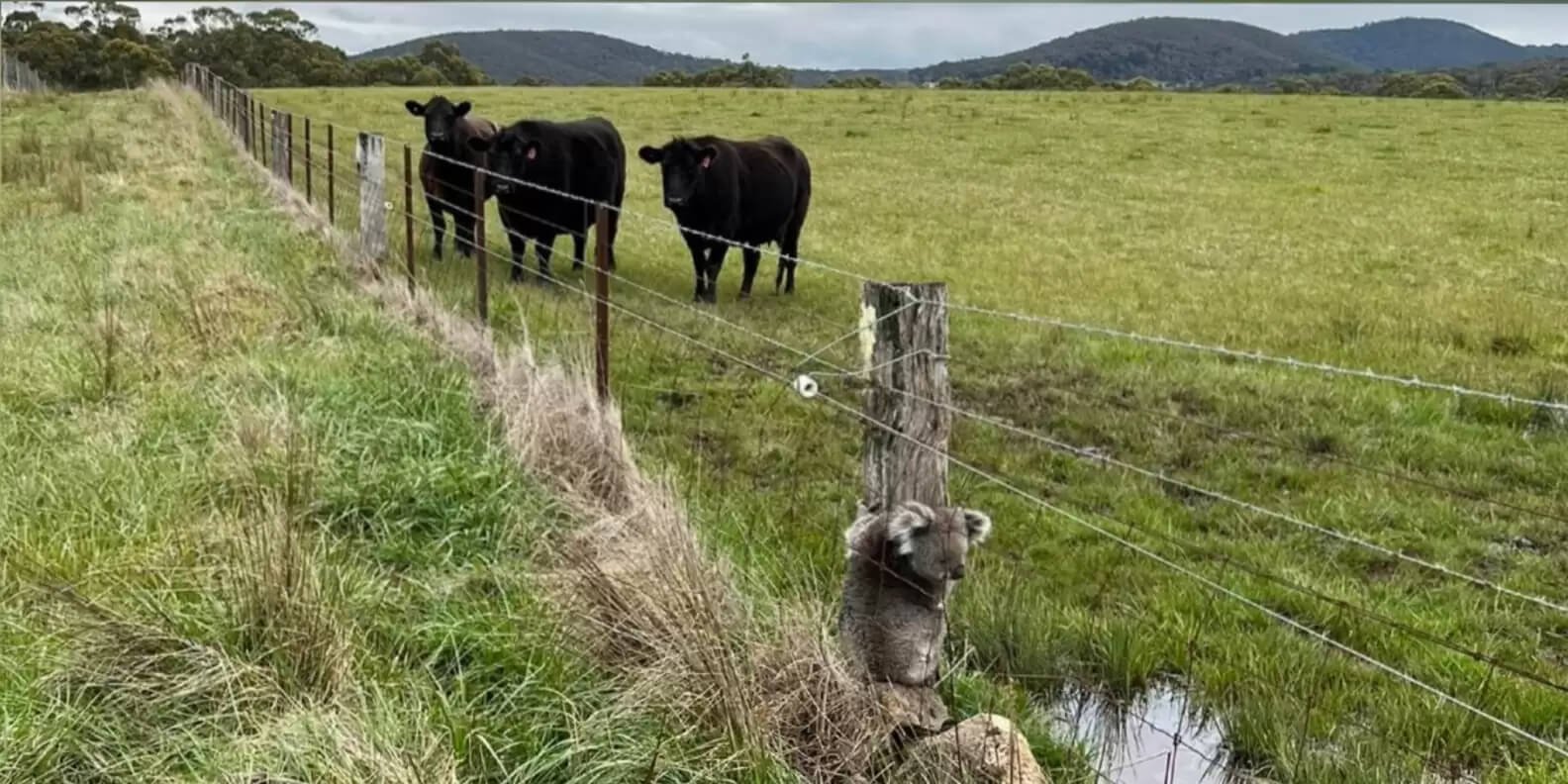 The duo quickly contacted expert assistance, and Mel Fraser and Karl Dawson of Noah&Lil Woodend Wildlife Shelter arrived shortly thereafter.
The shelter workers had to act quickly because they were concerned that the curious cows behind the fence would unintentionally harm the Koala. In an interview, Fraser explains: "We knew we had to distract them while Karl crawled under the fence to get her. A simple task, but the mud was thick!"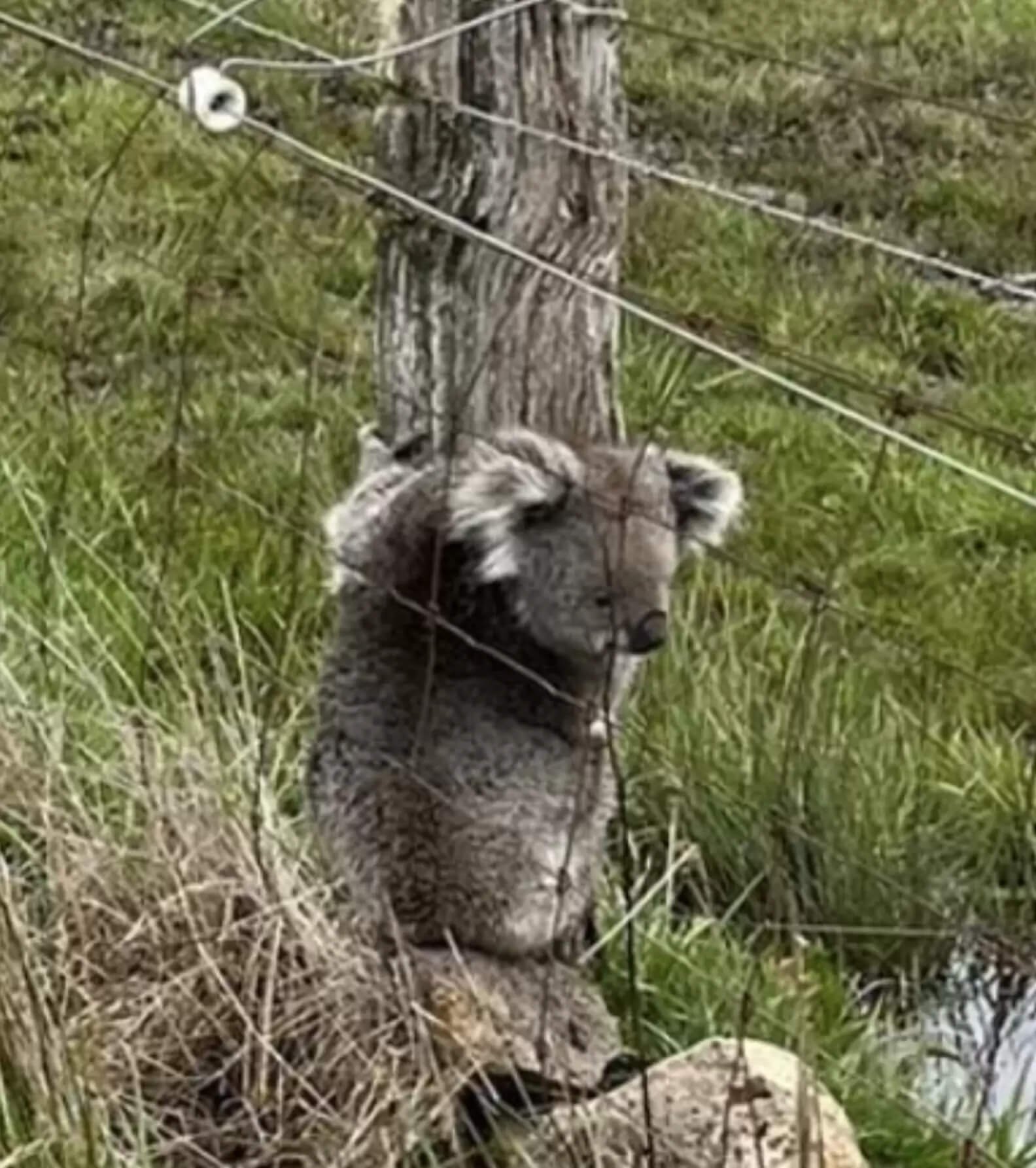 The 2 trained wildlife rescuers gently removed the Koala from between the post and the wire fencing, and returned her to their shelter for a safe recovery.
The koala, who the rescuers had named Merci, was exhausted after her ordeal. Adapting well to their care, Merci began to eat well and regain her strength. As she was a wild animal that needed to be released, Merci's rescuers kept human contact to a minimum, although they had brief interactions, her vivacious personality shone through.
In his interview, Fraser goes on to say: "Merci is a sweet girl. She enjoys sniffing the leaves we provide and will quickly let us know whether she likes them or not!"
The duo from the rescue are elated that Merci has a second chance at life. They are also thankful to the two good Samaritans for knowing exactly what to do. After about 2 weeks in the care of the rescue, the koala will be released into the wild where she was found.
Finally, Fraser had this to say: "We ask that anyone who sees wildlife in distress contact their local wildlife organization. We are extremely grateful she was discovered."