Sir Nick fury is a cat that acts like a dog than a cat. He is a playful cat. He loves playing fetch, meeting kids, giving high fives, and of course, going on walks. When his mom started taking him on walks, she was a little nervous about him slipping away, and getting into the things that he shouldn't. She got a greater idea for it. She bought him a pair of bat wings. So he can wander a bit and she doesn't need to worry about her pet sneaking into places he is not supposed to be.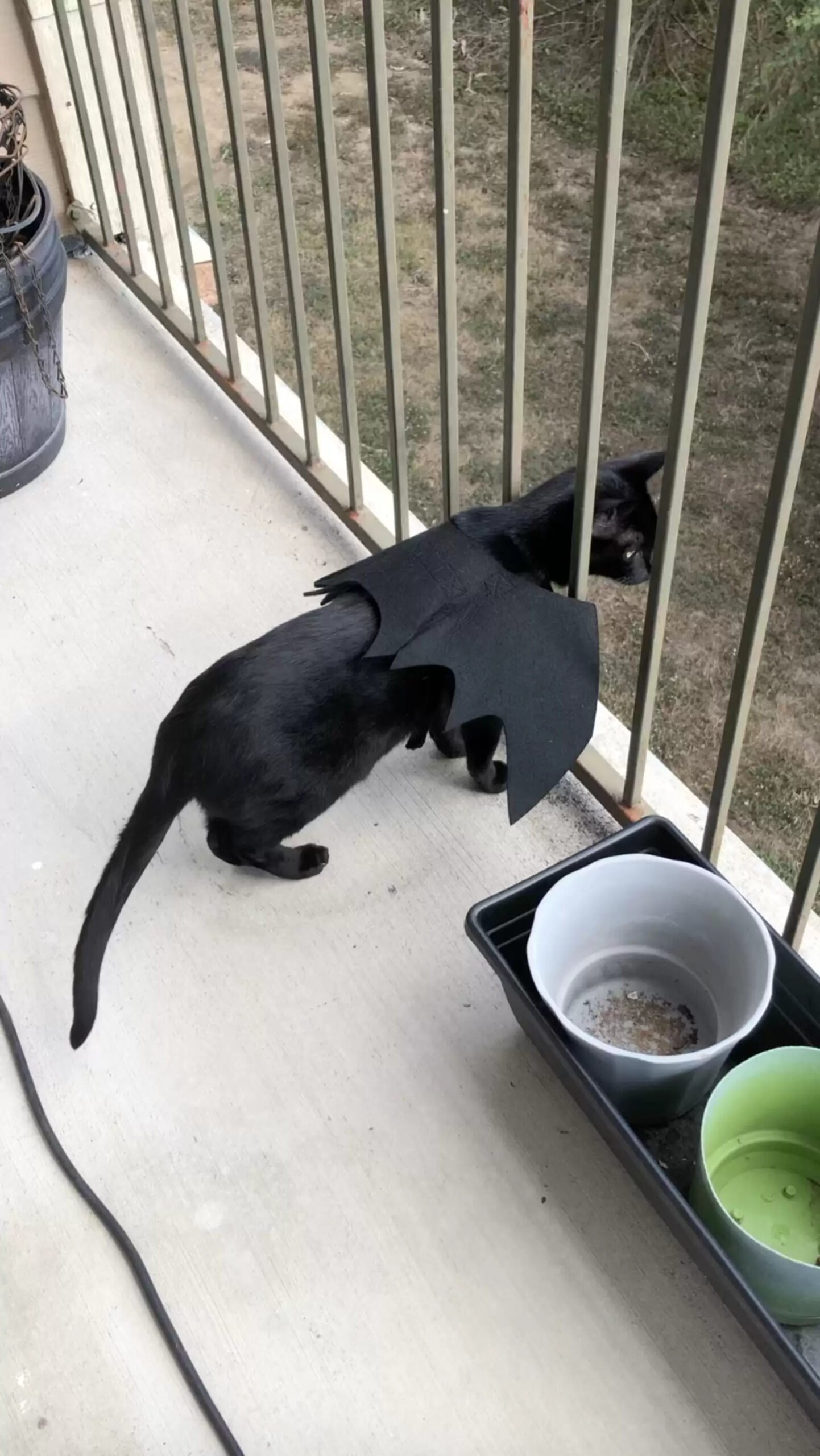 About two years ago, while they were walking he spotted the neighbor's cat, Shakira, lurking in the woods. She was a little standoffish at first, but not Nick. As soon as he saw her, he knew that this is his bestie to be.
Nick wanted to be friends with her instantly. Nick's mom, Shelby Hyman said that Shakira was really timid when they see her first. But Nick was persistent. She noticed that after Nick wore his bat wings, Shakira became more curious and far more approachable. She was in love with him!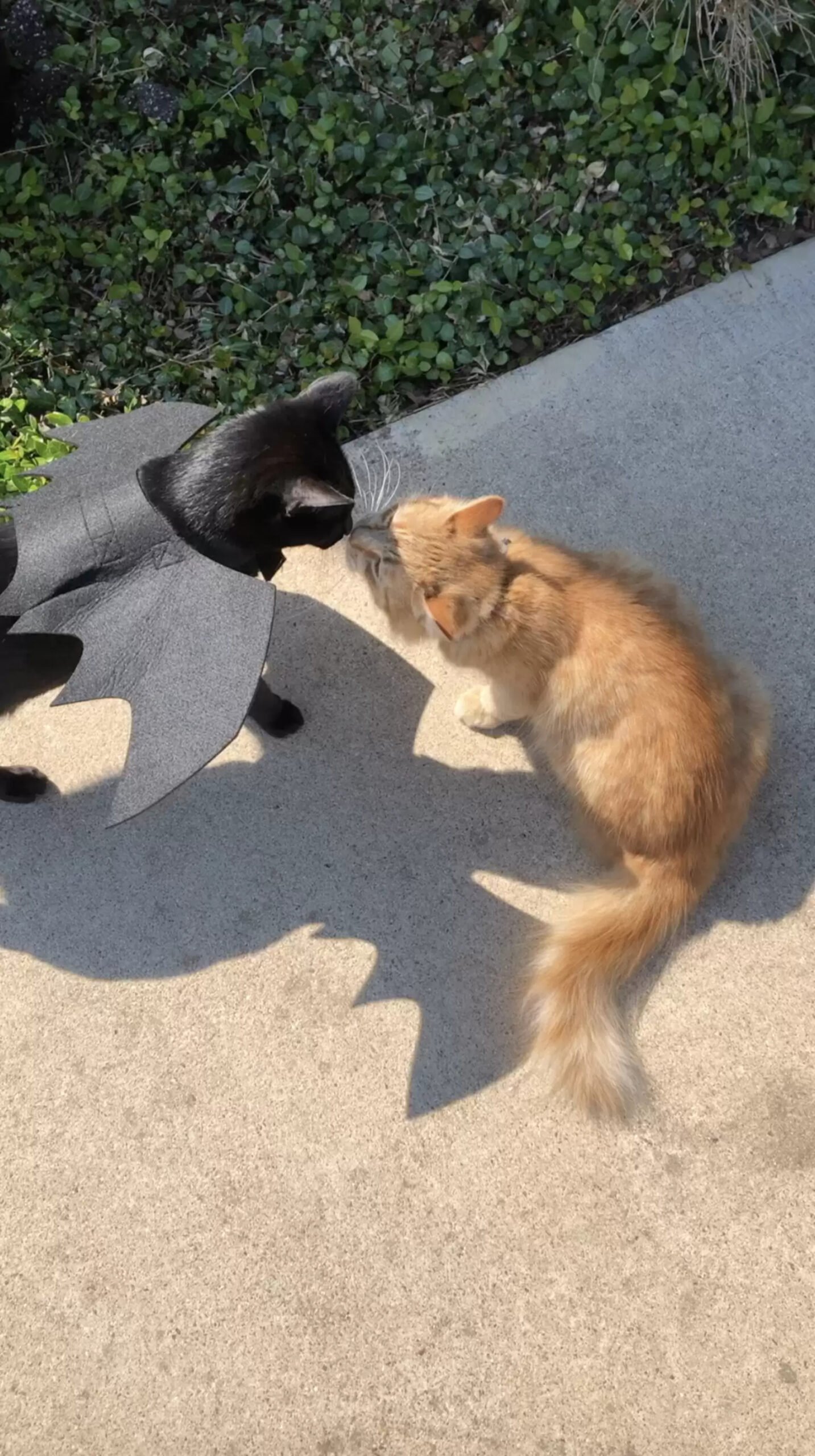 Then they began hanging out together almost every day. He always looked for her on his walks. If he couldn't find her for some reason he made sure to let her know he was there so she could come out and play.
On the days he couldn't find her, he would cry out for her. Sometimes she is hiding in the woods or on her patio, and as soon as she had revealed herself, Nick would trot over to her with his little bat wings flapping and be all chirpy. It was so cute.
Sadly Shakira's owner let Hyman know that she is going to move due to some health issues and sadly was unable to take Shakira with her. So she was planning on giving her to a shelter. But she already knew that Nick's and Shakira's friendship. Whenever she told Hyman, she directly ask her 'Give her to me.' Her decision was immediate, and even her son thought that she was crazy. But there were no second guesses.
Over the years, the entire family had fallen in love with Shakira and they knew that no one can separate them. She is now an official member of the family. She gives a warm to everyone in the family. And she even loves living with Nick and the family's other cat Neo too.
She is a family member that no one can live without. Especially, for his boyfriend, Nick!