Laura Burban knew the situation was serious when she received a call about an owl refusing to leave the center of a busy road. Owl sightings are regular in her coastal Connecticut town of Branford, but the beloved birds of prey are normally watched from a distance rather than being narrowly averted on a busy roadway.
"The owl would extend its wings when people approached, either in automobiles or on foot," Burban, director of Dan Cosgrove Animal Shelter, said in an interview. "But he refused to leave."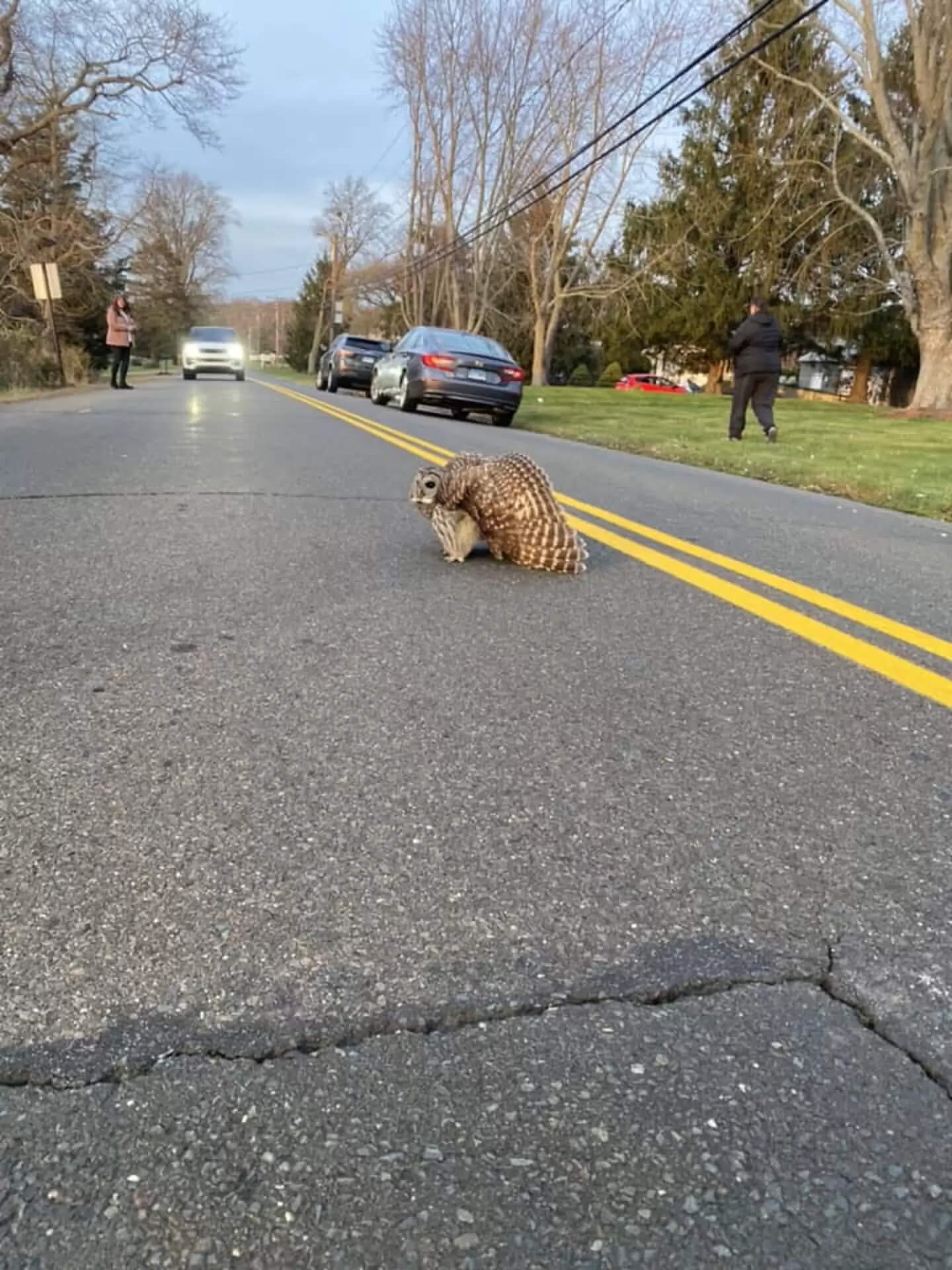 Burban initially contemplated the idea that he had just caught something and stopped to eat it in the middle of the road. But as soon as she saw the barred owl in person, she realized he needed assistance.
"Once we arrived there, we could tell the owl had a broken wing," Burban explained. "He'd roll around and raise his talons as if to scream, 'Don't touch me.'"
Although he was apprehensive, capturing the owl would be physically easy because the bird couldn't fly. However, Burban encountered a new challenge during the rescue: how to wrap a towel over a bird with a nearly 360-degree rotation without scaring him out.
"I attempted to get him to look at the other animal control officer with me," Burban explained. "She was doing everything she could to attract her attention, but he simply couldn't seem to stop staring at me. He was aware that I was approaching him."
Burban was eventually able to cover the owl with the towel, which immediately reduced the bird's stress levels.
"Once he put on the towel, he fully relaxed," Burban added.
Burban and her colleagues delicately picked the owl off the ground and placed him into the vehicle. They took him to A Place Called Hope, a wildlife rehabilitation clinic, where they performed tests on his wings to see what was wrong with them.
"He had a really serious fracture around his wrist," Burban explained. "The vet indicated it couldn't be healed medically, so they're going to bandage it and see what happens."
It's been a few weeks since the owl was rescued, but he's doing well so far. His fracture has nearly healed, and his carers are sure that he will be ready for re-release into his natural environment following some physical treatment.
Locals are also happy to see the charming owl return to their area. Burban received a call a few days after the rescue from James Cosgrove, the town's first selectman and grandson of the shelter's namesake.
"'I'm phoning about my owl,' he added. Everyone in the neighborhood has been inquiring about the owl and wondering if he'll be alright.'"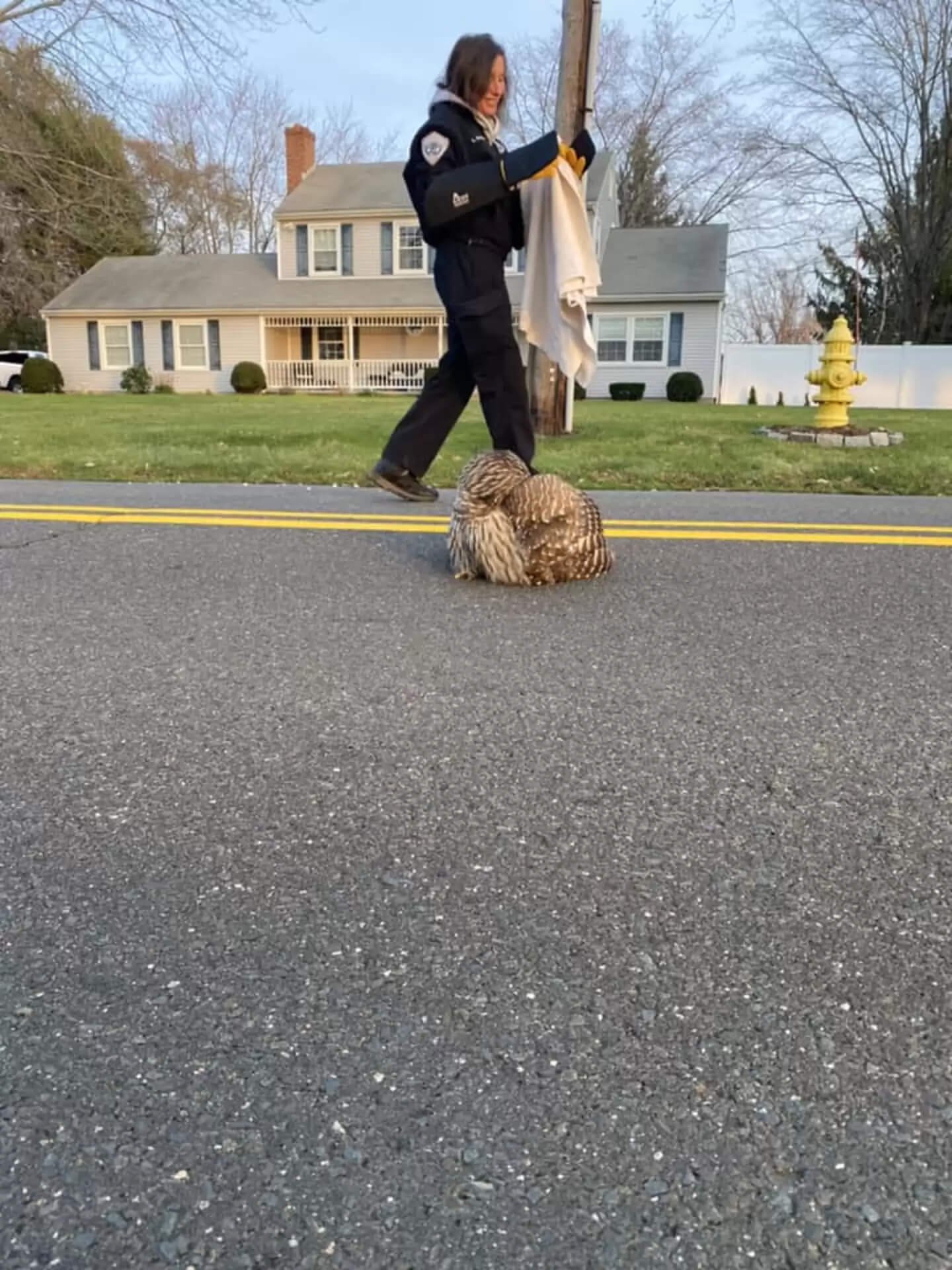 Cosgrove went on to inform Burban that the owl had been around for years and that neighbors had watched him grow.
"Everyone knows who he is," Burban stated. He's like the mayor of the neighborhood over there, like a renowned owl."
Cosgrove was pleased to learn that the owl was well and would be returning home soon, a sentiment shared by his neighbors who can't wait to see their favorite avian "mayor" swoop around their neighborhood again.