Last month, everyone in St. Louis, Missouri, braced themselves for record-breaking low temperatures and a storm that promised to be terrible. But one St. Louis citizen had nowhere to go: Mac, a brown and white dog staggering across the freezing suburbs in need of assistance.
Fortunately, Mac happened to stroll right past Alisha Vianello's car.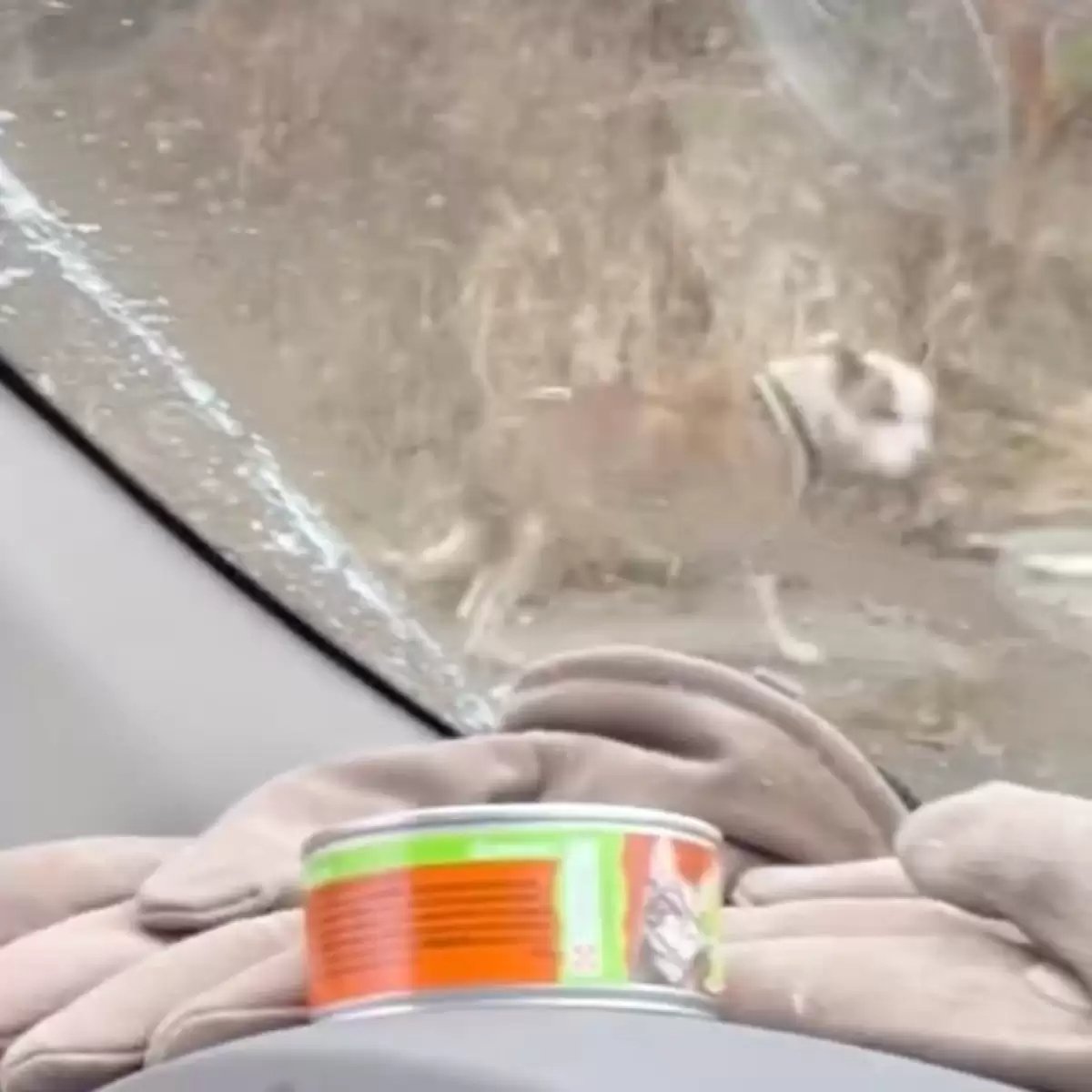 "My heart immediately fell," said Vianello, executive director of Gateway Pet Guardians. "I knew that if we didn't aid him, he'd perish in the subzero temps."
Vianello and colleague Gateway Pet Guardians employee Jill Henke promptly pulled over and began devising a strategy to assist Mac. But it turns out they didn't need to come up with anything elaborate. It didn't take long for the adorable puppy to come running over, instantly trusting them, and Vianello says: "He had the most gorgeous eyes, and his face simply looked so relieved."
Mac was limping, which Vianello and Henke observed. They gently carried him into their automobile, taking care not to injure his damaged leg.
"He was very affectionate and trusting, and he appeared so pleased to be warm," Vianello recalled.
When Mac arrived at the shelter, a doctor examined him for injuries and prescribed antibiotics and pain relievers for his injured leg. After that, Mac was given a large supper, but the affectionate dog couldn't decide whether to snack or snuggle, so he did both.
"He would come back to me for snuggles between bites of food," Vianello explained. "He was starving but yet desperate for affection and attention."
Mac is now looking for a forever home and is available for adoption via Gateway Pet Guardians. Vianello believes Mac would be an excellent addition to anyone's life.
"Mac's personality is pure sweetness," stated Vianello. "He's a really tough puppy."