One evening when Abigail and Logan Fabrizio were out on a walk, four little black eyes were staring at them through the weeds by the side of the road they were taking. Upon closer inspection, they noticed that they belonged to two beagle pups.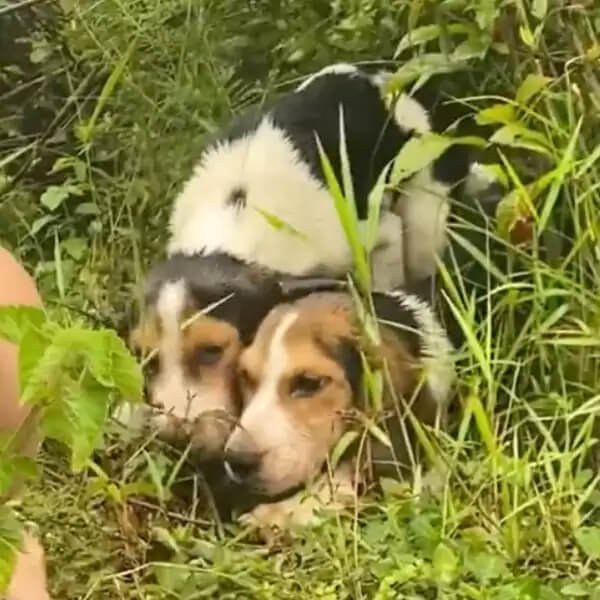 Initially, the couple thought that someone in their neighborhood owned the pups. However, they soon saw them again, in the same place, alone and scared. In an interview, Logan says: "We could tell they were abandoned."
The couple knew that they had to act quickly, and they lured the first beagle out with a hot dog, and after a little while, they were able to coax the second one out as well. The Fabrizios took up the task of gaining the trust of the two terrified pups, left alone to fend for themselves. Logan says: "You could tell they were terrified."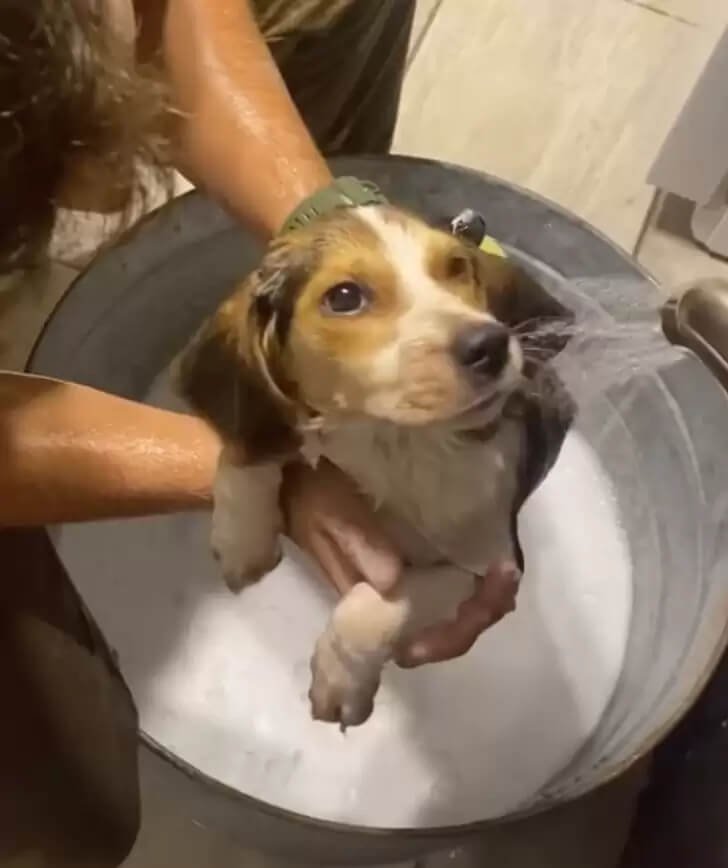 After coaxing and getting the beagles into their home, the couple gave the pups a good bath and removed more than 30 ticks from only their ears. The couple also documented the journey of rescuing the beagles on video.
After spending so much time with the pups, the couple finally fell in love with the little beagles, and after naming them Riley and Remi, they officially took them into their family. Over a month after their rescue, the pups are happy and more trusting towards the couple. They are grateful to have people who care about them.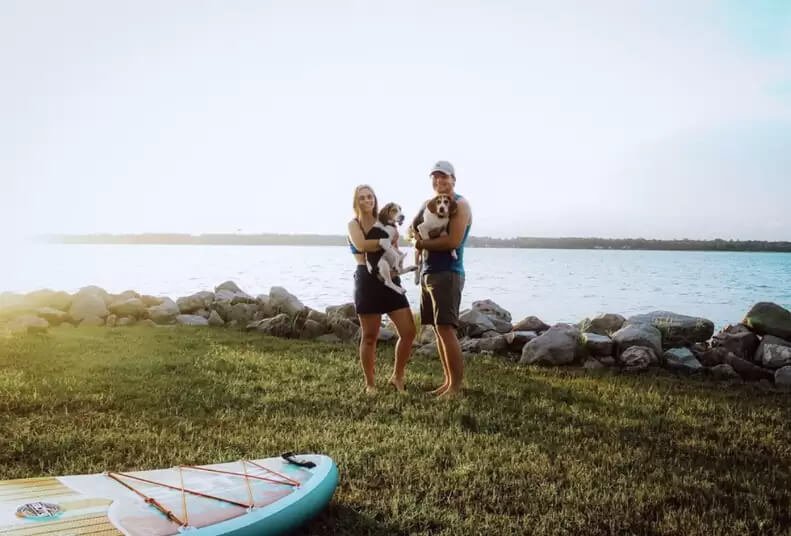 The Fabrizios continue: "They are loving it. Hogging the bed, running all over the furniture and exploring the 10 acres we are on."
Although the personalities of the beagles are worlds apart, they are starting to shine through. Riley is the more adventurous one who loves exploring and paddle boarding. Remi on the other hand is a more cautious pup who loves ear scratches and cuddles.
Even though Abigail and Logan still have no idea where Remi and Riley came from, the couple is happy that they found the pups and say they are the perfect addition to their small family.
Finally, Logan adds: "[The dogs] definitely changed some day-to-day habits and rearranged some of our priorities. But, overall, I believe our lives have been changed for the better since we found these two."