This cute owl in the pictures is Poldi . he belongs to the photographer Tanja Brandt and look, at how amazing these clicks are.
During their outdoor adventures with the artist and her pet owl, it began to drizzle, and then Poldi took cover under a little mushroom.
At that precise moment, Tanja took these adorably unique photos. Poldi's tiny size made it a little more precious.
Tanja has got him when he was five months old. He didn't want to come out of his egg. He is very small and the smallest. He has six sisters too.
Other than his six sisters Tanja also owns Phenix, a Harris Hawk, a whiteface owl fittingly named Gandalf, a snow owl named Uschi, and finally Ingo the German shepherded, best friend of Poldi.
Tanja always travels outside with her animals, has fun, and takes pictures. Tanja knows the animals really well, and can even see their state of mind. Enjoy the amazing clicks.
1. Under the mushroom umbrella
2. Poldi, the little owl
3. Oh just a little taller than the mushroom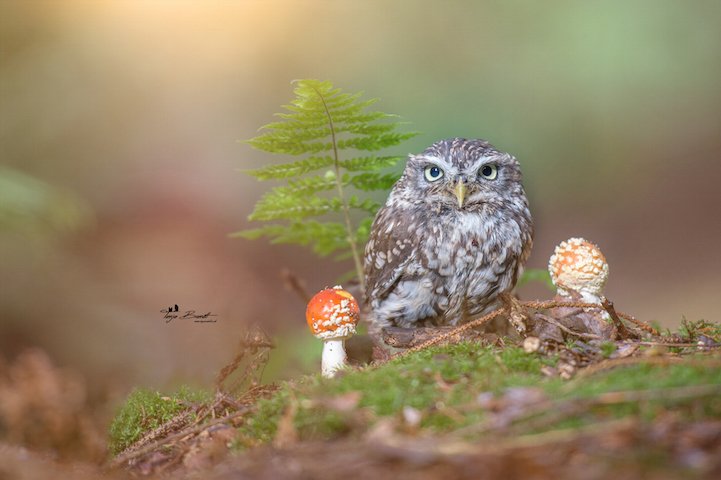 4. Poldi is such a huge Mushroom fan!
5. Best friends!
6. Meet the new photographer! Poldi!
7. Yeah! I can read this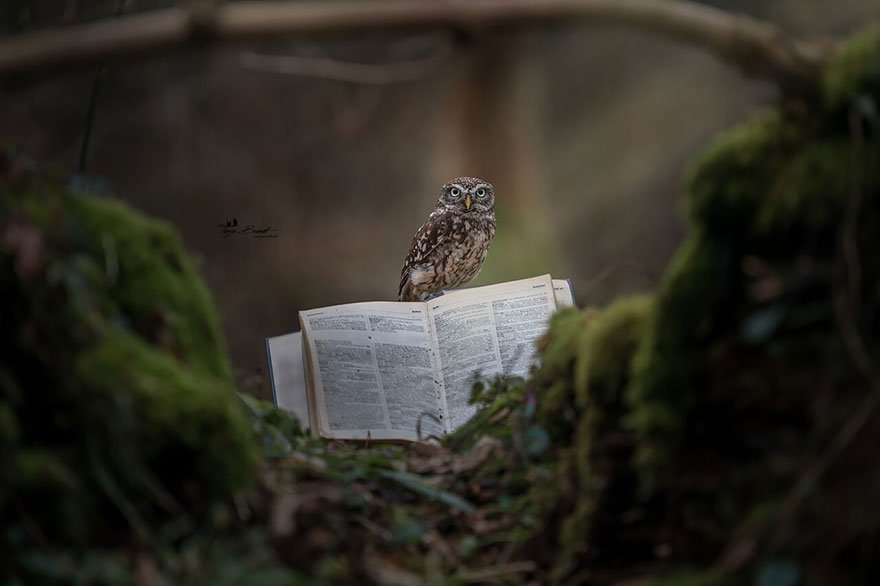 8. Such a nice family!
9. Look at me human!
10. Ingo and Poldi