A little stowaway hitched a ride to Manhattan after a 75-foot Norway spruce from Oneonta, New York, was chosen as the Rockefeller Christmas tree.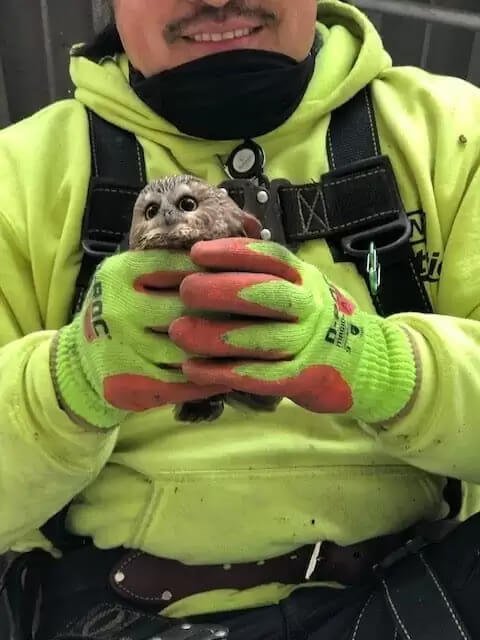 The tree was the home of a tiny brown and white owl. But no one noticed the bird until the tree was cut down. Luckily a man who works for the company that transports the Rockefeller tree spotted this before the tree was delivered.
He let her wife know about the incident and she called the Ravensbeard Wildlife centre and asked if they take in owls for rehabilitation. And she got positive feedback from them.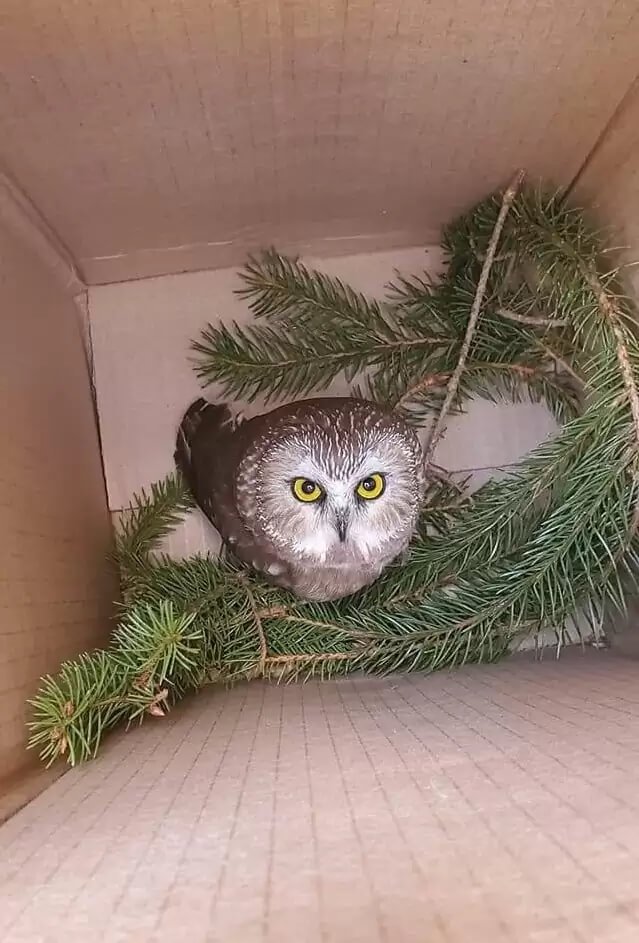 The owl was not a baby at all but was an adult Saw-Wheat owl which is the smallest owl in the Northeast. They are not usually bigger than a robin and roost near the trunks of evergreens. The staff realized that the bird is hard to spot. As the owl had a long ride to the wildlife centre, he was hungry and dehydrated. But under their care, he quickly bounced back.
With his bright colour eyes, he seems in relatively good condition. The wildlife centre stated that, once he gets clean health results they are going to release him into the wild.
They have plenty of trees around the wildlife centre, so he can choose a new home from there. because transporting him back to his original area would be a traumatic experience for him.
The owl is named, Rockefeller and he can now live out the rest of his days in the wild thanking the kind-hearted stranger who saved his life. Ravensbeard wildlife centre is thanking him for saving the little soul!