Although Joey was born different, he never let his difference slow him down. This 3-month-old Chihuahua lives at the Vintage Pet Rescue, and he wants to do everything that his foster brothers and sisters do. Joey's difference is that he doesn't have any front legs, but that doesn't stop him from running circles around the other dogs.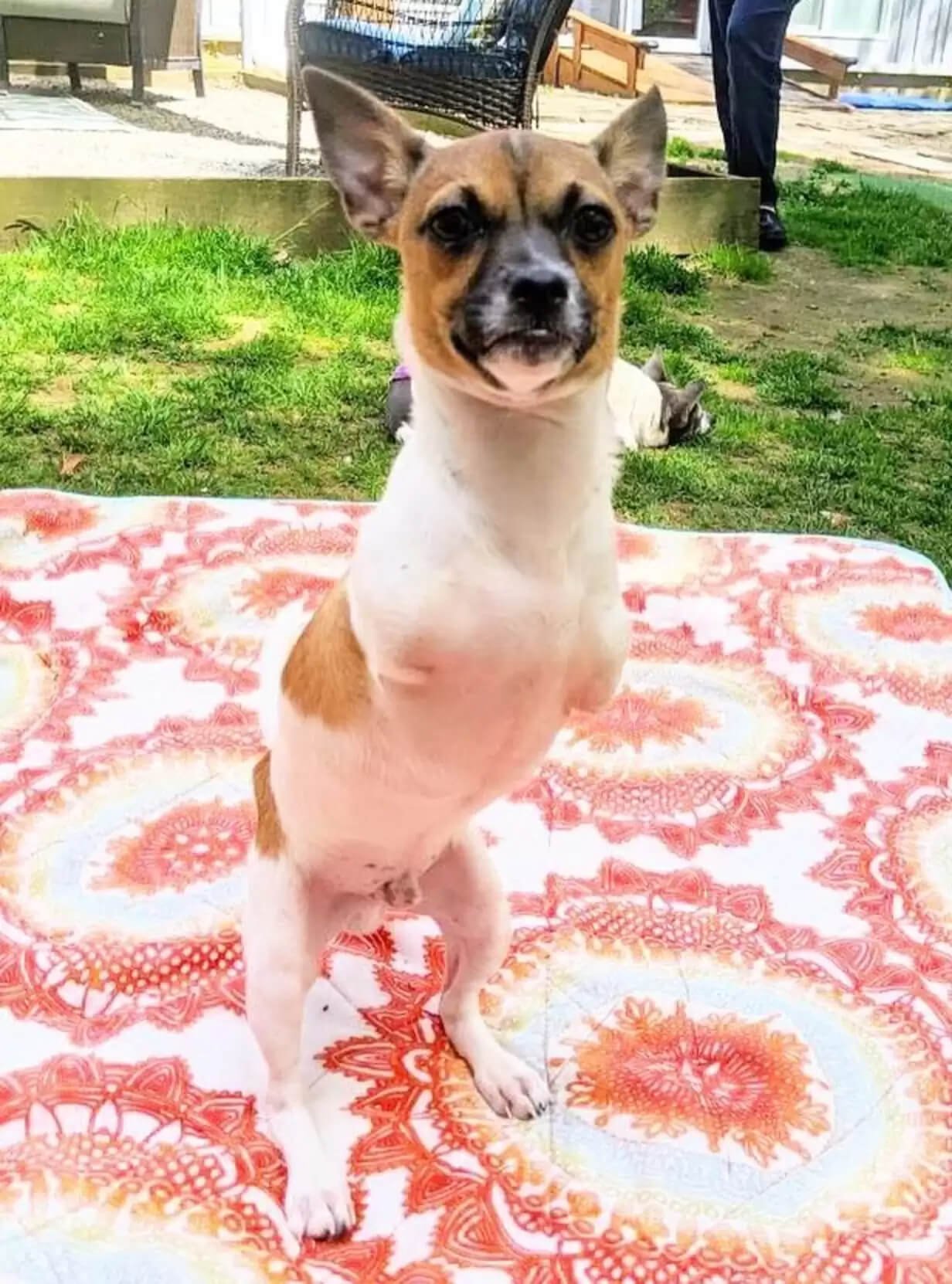 In an interview, founder of Vintage Pet Rescue, Kristen Peralta says: "Joey is one of the happiest dogs we have ever met. He doesn't know that he's different, and he absolutely loves playing with toys, wrestling with the other dogs, enjoying his splash pad and getting cuddles." Whether playing or sleeping, the pup doesn't do anything half way – ever. When he's out of energy, he finds the coziest spot in the house and sleeps in his stuffed animal collection, and loves snoozing with a Lamb Chop toy which is the same size that he is.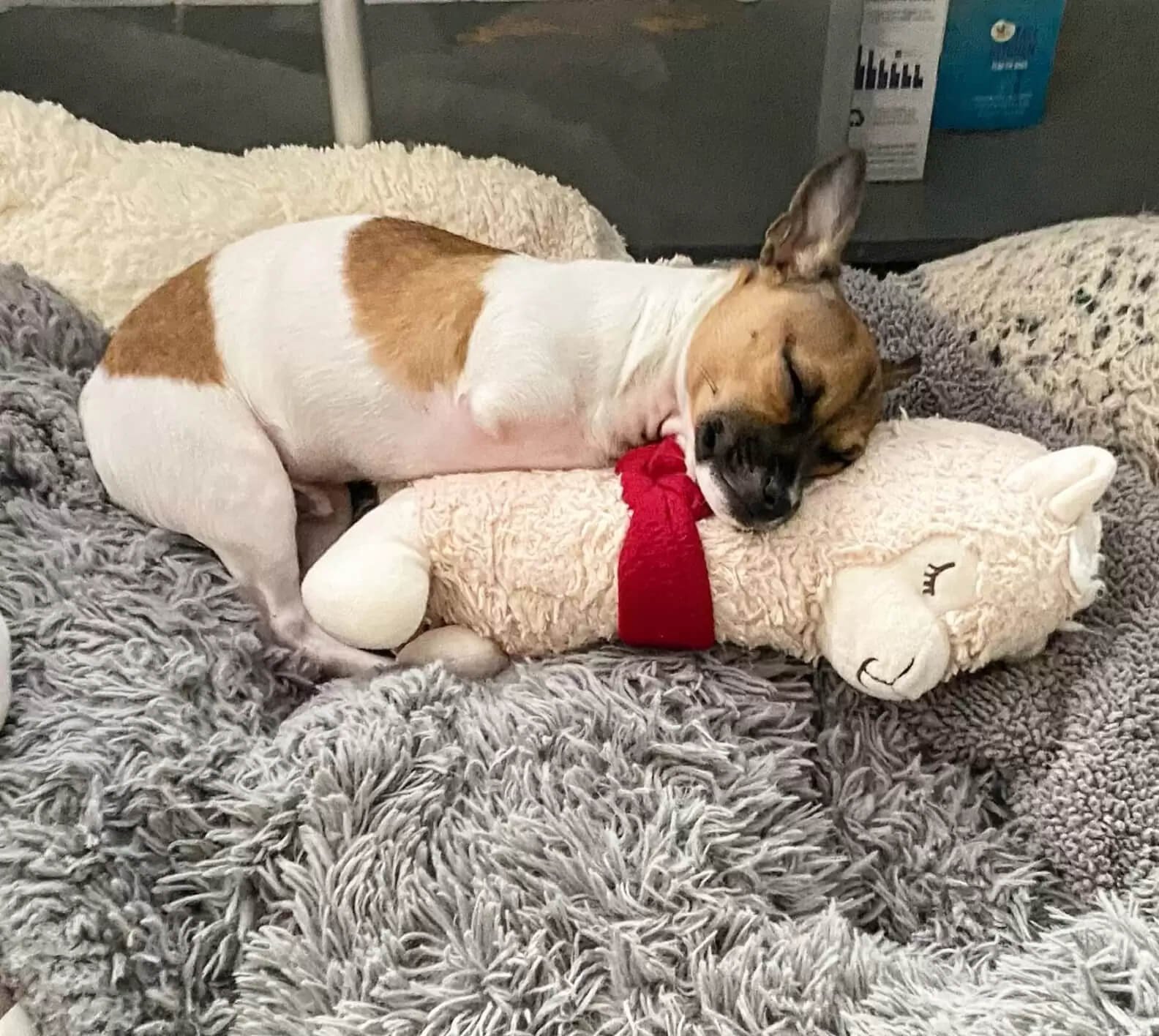 Peralta also had this to say: "He's still very much a puppy, so he will play hard and then he naps hard. Joey loves to cuddle up with his big stuffed animals and take a long nap … He loves his toys!" Before being taken in by Vintage Pet Rescue who specialize in older and special needs dogs, Joey was handed to the CT Humane Society. The founder of Vintage Pet Rescue's main goal is to make the pup feel safe and comfortable – once she's able to catch him.
She also says: "Joey can hop up stairs, hop up on the couch and pretty much get wherever he wants to go. It's really incredible to see him get around so well. Nothing stops him." Joey will be up for adoption when he has been neutered and fitted for a customer wheelchair at Eddie's Wheels for Pets. The founder thinks that although the pup looks different, due to his infectious life-of-the-party attitude will soon find him a loving forever family. Finally, she had this to say: "We know we will have hundreds of applications for him. "But there's only one Joey!"