Meet Brutus, who is a 2-year-old bullmastiff, lives with his human parents in Northern California. He is adorable and like any other dog he also has many different toys and most of them are torn apart. But there is one toy which is his favorite and it is in good condition. It is his yellow fluffy ball.
As it is his favorite toy he is not ready to part with it. Therefore he treats it as carefully as possible. The owner Bonnie Michalek says that their puppy Brutus became their first child.
After Brutus appears, Bonnie became pregnant. And the behavior of the dog has changed a lot.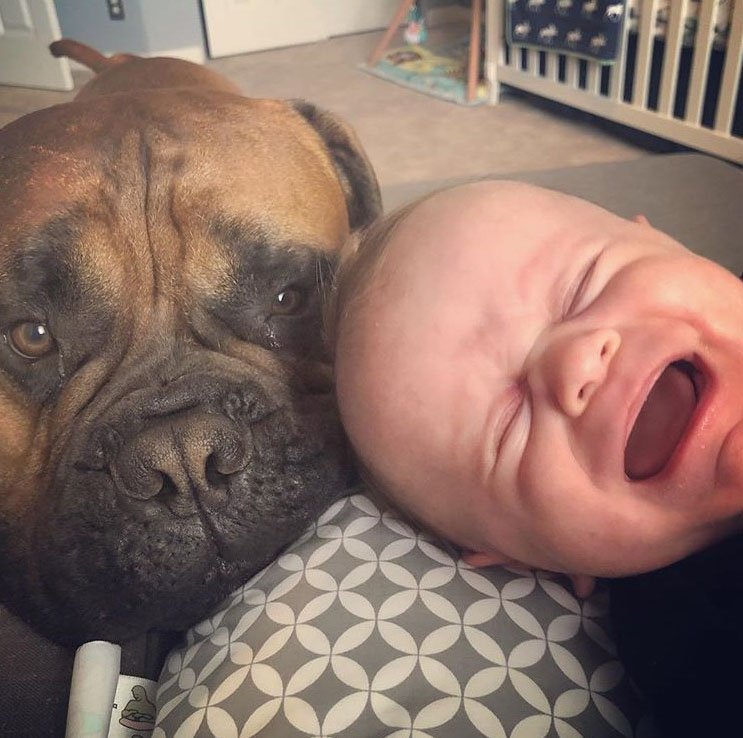 He acted like he understood what was happening to Bonnie even before her belly grows up. When her husband worked the night shifts Brutus stopped sleeping in his crate. Every night, he came and he tried to climb onto her bed.
If she drove him away he certainly slept next to her on the floor. Bonnie says that she was angry at such behavior but now she understood that he became the main one in the house those nights and guarded her.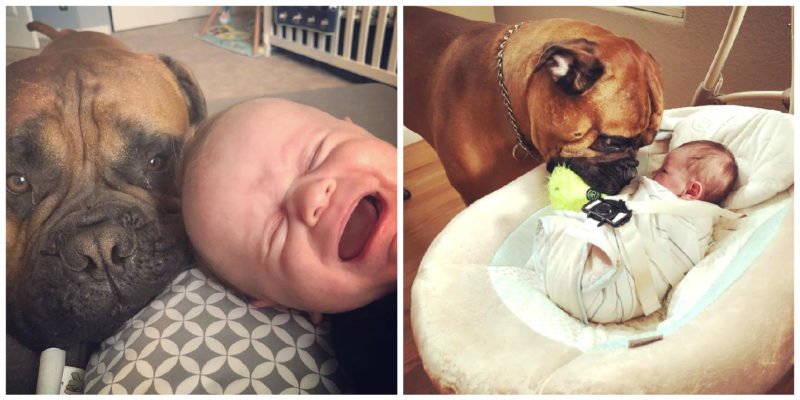 When Kayden the baby was born, there was no doubt about introducing him to Brutus. As soon as the mother and baby arrived from the hospital, they were met by Brutus.
From the very first day, he realized that the responsibility of guarding the baby is on his shoulders. He tried not to move away from Kayden, and always with his field of vision.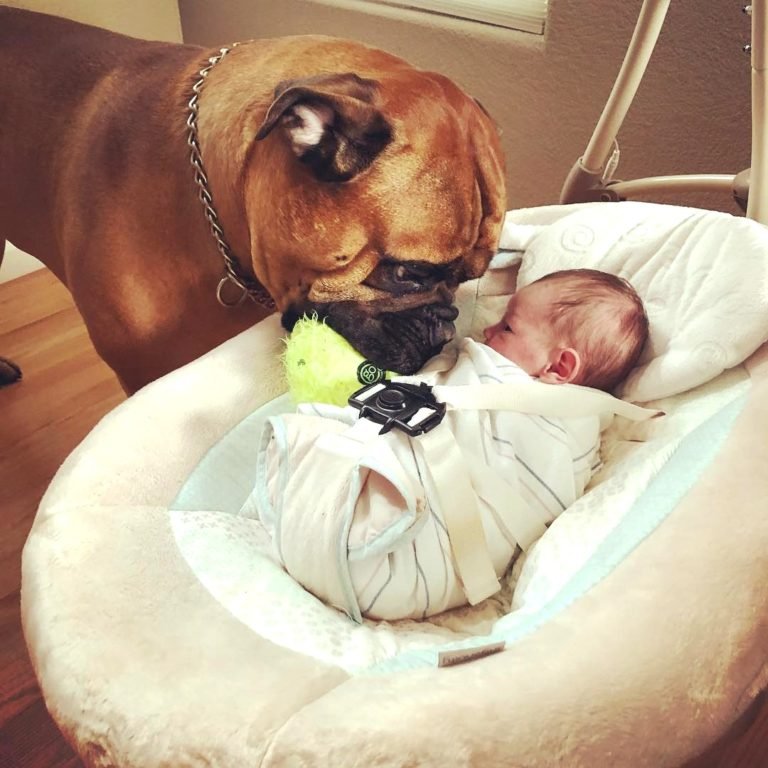 Whenever the boy is crying Brutus as the elder brother immediately figured out hat how to calm him down. Without hesitation, he brings his yellow fluffy ball to make the baby calm down.
The parents were amazed when noticing this and they are really happy about the babysitter Brutus. They say that Kayden has the world's best elder brother!