Nature has the most incredible things. When we look at birds' nests, we can see the proofs. Most of the bird nests are warm and cozy.
If you take a close look at these nests you will see the craftsmanship required to build them. They are built with love and care by birds to raise their babies.
This hummingbird mommy found an amazing way of making her place even cozier.
Bianca Caroline Soares is a conservationist, who observed and took pictures of this amazing nest. It is not a stranger to see a hummingbird nest perched on branches in the jungle near her home in Paraguay. But on a particular walk last spring she spotted a stranger one! This nest had a roof on it! She was impressed! She said that among the five hummingbird nests that she saw on that day, this was the most ingenious one!
The leafy roof provides shade and rain cover to the nest. It is a great place to start a family too.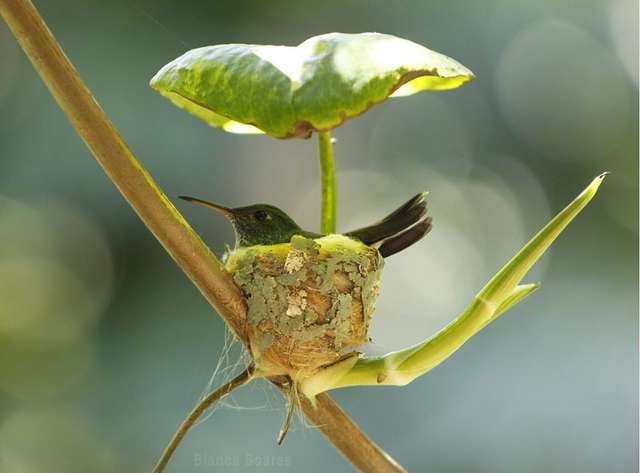 Soares continued to visit the nest to observe what was going on. She followed it for months. And then she noticed that there are two hummingbird babies! On the hottest days, the babies benefitted from their mothers planning with the shade protection.
With time the babies grew strong and set out on their own. Hopefully, they took a lesson from their mother, creating their next own nest.