Nature never ceases to amaze us. In a world where 'humanity' disappoints us, nature is always there to distract us. To see the beauty in nature, all you just have to is observe. Have you ever woke up early in the morning or slept late at night just to see the sky? Trust me when I say, life is way simpler when you spend it with nature.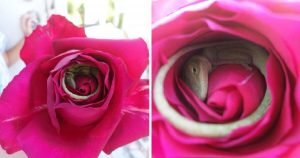 A Texan family was lucky enough to capture a sleeping lizard inside a rose. One day, their daughter brought a rose to her mom. That's when she noticed this sleeping lizard inside the rose. They say that it's a miracle to witness such a breathtaking moment.
These images of baby lizard won the hearts of millions and made everyone go aww. The woman who took the photos admits that this might be a once-a-lifetime incident as we don't get to see sleeping lizards in a rose every day.
Images were taken by and image Credit goes to  Cmycherrytree
How adorable to see this sleeping lizard inside the rose? It looks like the petals are made from the satin.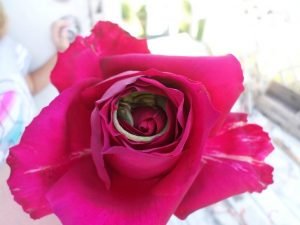 Isn't it amazing how the lizard fits into the rose? Seems like it's the perfect bed for the lizard.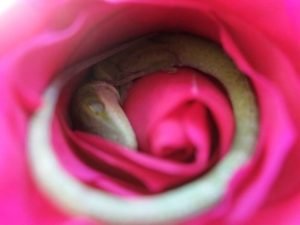 I feel that the rose and the baby lizard are made for each other.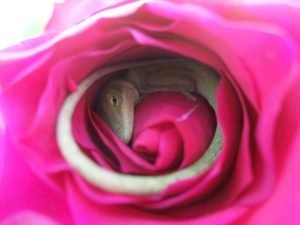 See, nature will never cease to amaze us.