Ajar Setiadi from Bogor, Indonesia, since his childhood, was interested in finding out about the lives of wild animals and reptiles near his home. His passion paved the path for him to take up a camera and document everything he saw about the unique lizards, snakes, birds, insects and birds he had watched for hours.
After spending hours behind the lens, he learnt the perfect moments to capture these secretive animals sharing such emotional and humane moments.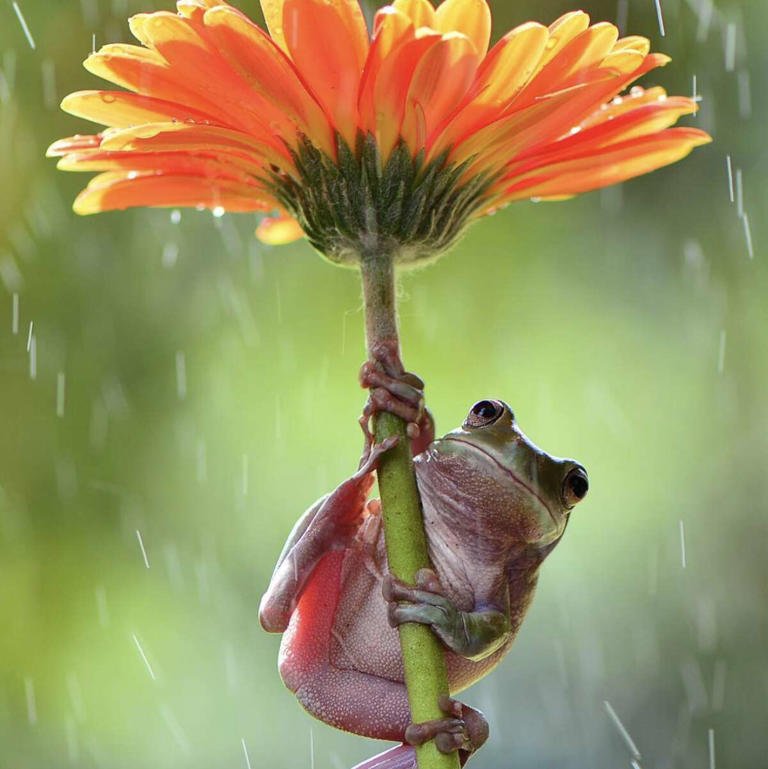 During the rainy season, what Setiadi loves doing is watching dumpy tree frogs (which are also known as white tree frogs), taking cover under various vegetation. One rainy day in February, during a storm, the boy noticed a frog shielding another from the rain under a flower umbrella. He was quick to snap a photograph of this heart-melting moment as it was something special, and in an interview, he says: "I could only get a few frames because this moment can't be repeated."
Although it takes a lot of patience to capture these enchanted exchanges it's always worth it for Setiadi, and he also had this to say: "I let [the animals] act. I'm just waiting for the best moment." He also has no problem getting wet to capture the best moments that nature has to offer.