This adorable dog named Stevie was rescued from a backyard in South Carolina with another dog named Wonder. He had been chained up likely for all eight hard years of his life. He was taken in by the Lancaster County SPCA and works closely with other rescues including Diamonds in the Ruff in New York.
When Diamonds in the Ruff learned about Stevie, they got to know that they had to make him a member of their rescue family.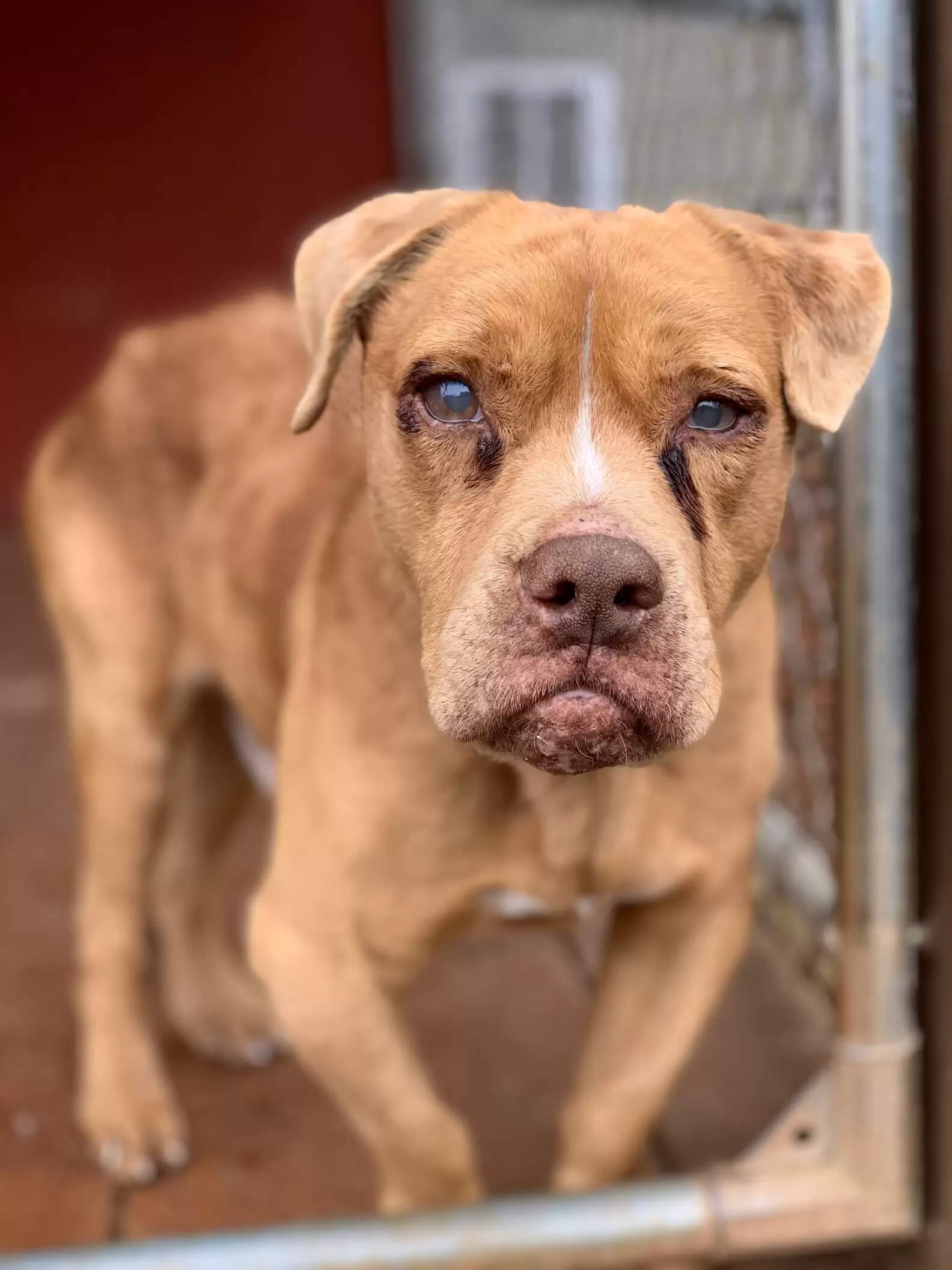 When he first arrived there, it was clear that he had a lot going on. He had to deal with fleas too in his blind dog life. Not only that, he had worms and missing fur issues on his body too. Eventually, they identified that there was an old corn cob stuck in his intestine. He had to undergo surgery to remove it. Before treating him for all of his medical issues, his foster family had to be patient with him as he adjusted to life inside with a loving family.
Erin Boyd, who was Stevie's foster mom, said that he slept most of the way but would start growling and barking so often in his crate. They knew that he was just protecting himself. Then, when they got home they brought the crate inside, and he wouldn't come out. They were extra careful knowing that he is blind.
He began to heal both physically and emotionally. He started to come out of his shell. His foster family loved to watch his experiences at the first time, including his very own bed for the first time.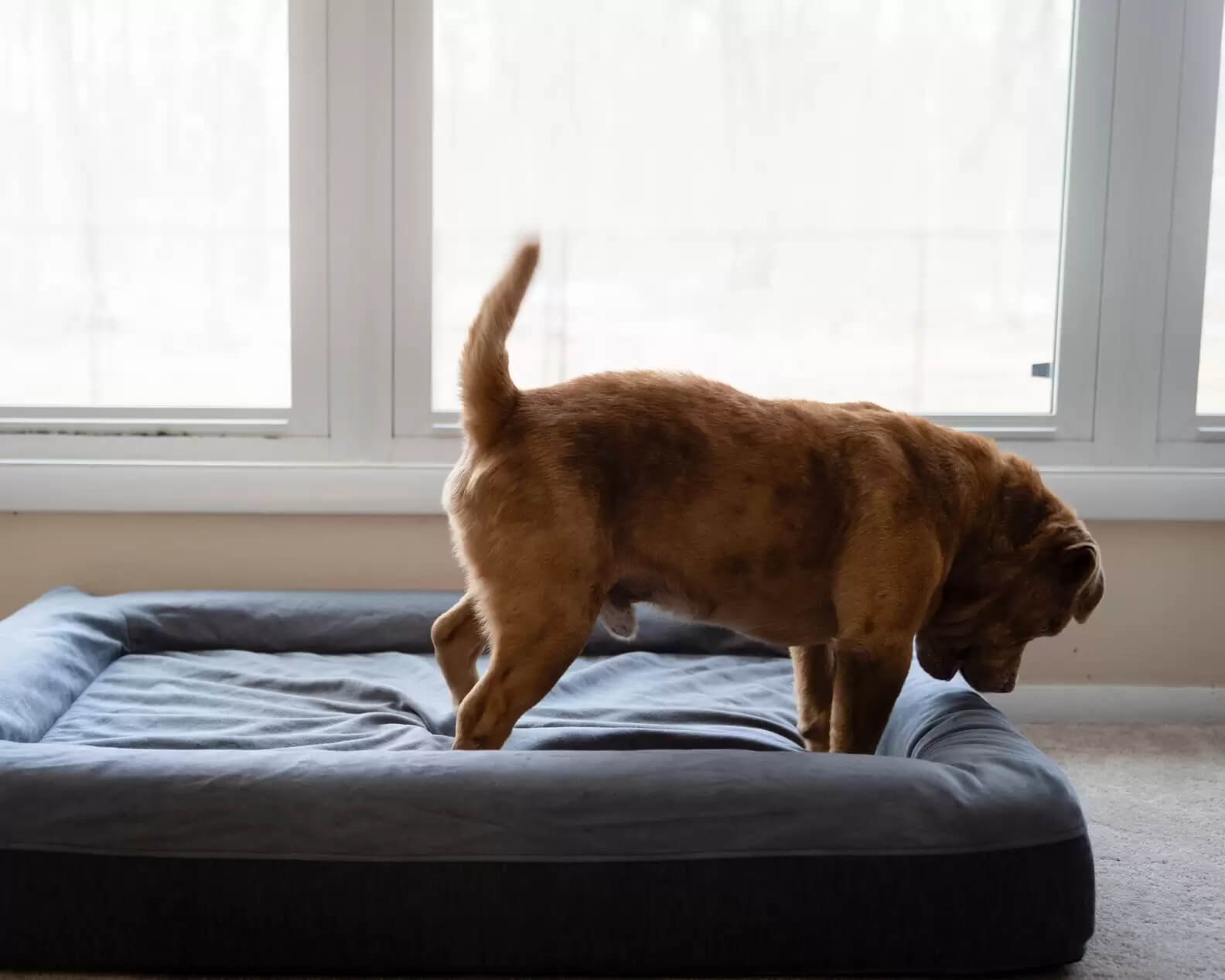 They knew that the poor dog has never had a soft dog bed to sleep on before. So they made sure to give him a comfy one. As soon as he felt how soft it was with his paws he was excited and filled with joy.
Now, every time he has to come across the dog bed and he has to do his jumping routine. He is just so thrilled to have something that's meant to make him cozy and comfortable. He is now showing everyone how happy he is even every single time.
He jumps, sometimes chews on a toy a little bit, and then passes out. Despite being blind, Stevie has adjusted extremely well to his foster home. Everyone is so impressed with just how far he's come.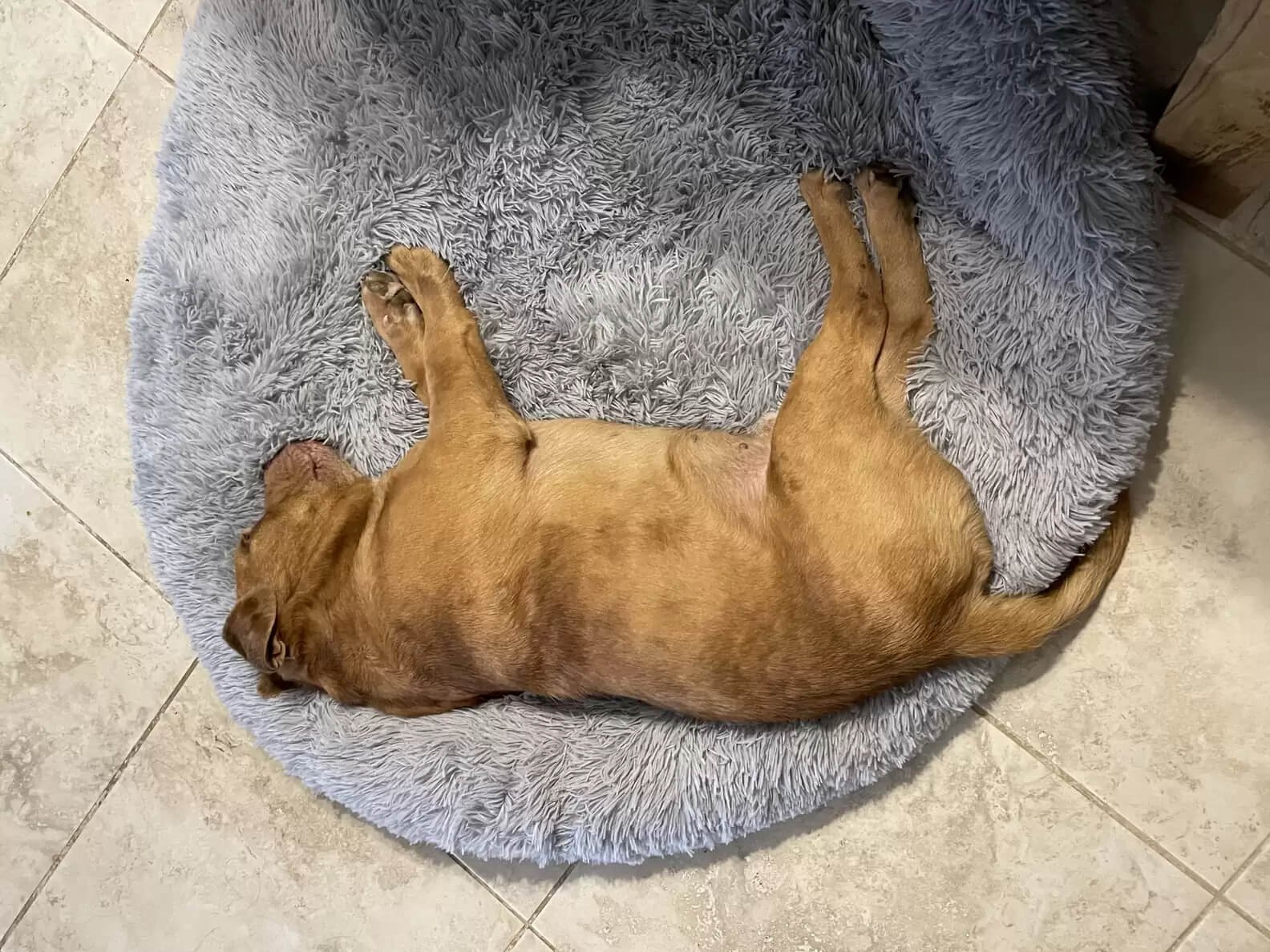 This smart dog is a quick learner. He quickly learned how to navigate through Boyd's house. He can find his way from the backyard, through the garage, and up the three steps into the house. He sometimes waits for a treat in the kitchen. He sleeps a lot. But loves to snuggle, go for walks, chew on squeaky toys, and give kisses.
His tough life has become stress-less life and it has become comfier with its dog bed. Not only that, but he also has many humans to love him. He knows everything is going to be just fine.