Stuart Little was a tiny pup and weighed just under five pounds when his previous family moved away leaving him outside. He had to spend three months on his own, wandering the streets of Los Angeles and looking for his family.
He was in survival mode and couldn't rest much during that time. He had to spend the whole day for food by approaching strangers and begging them for help.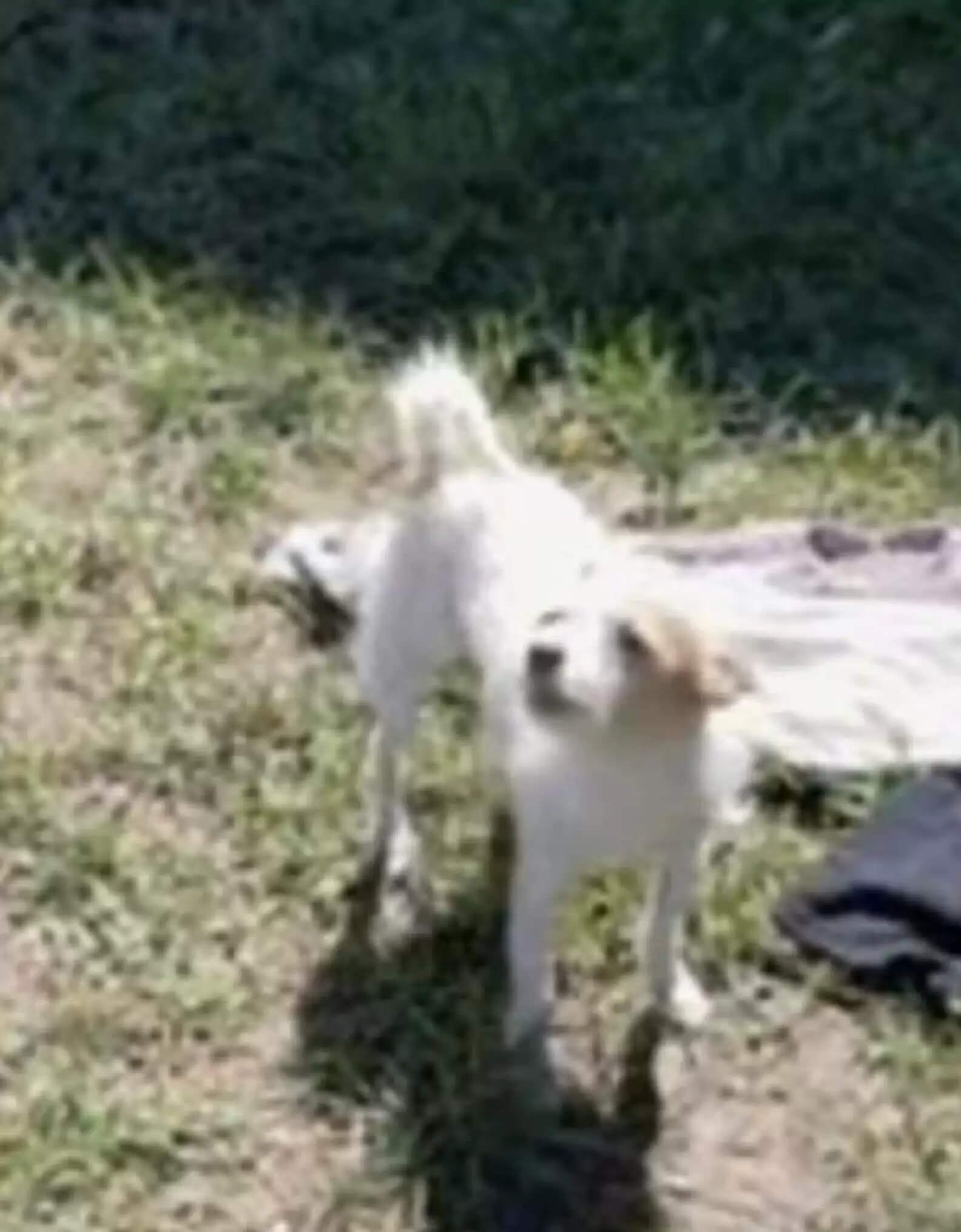 One day, when he was on his journey to look for food, he made his way over to a local police officer. He needed some food and all he did was lift his head toward the tall human. As he used to do over the past few months he had a hope of getting some food. He had no idea that his life was about to change forever.
The officer looked at Stuart Little and realized that the pup requires help. He called Suzette Hall who is the founder of Logan's Legacy Rescue asked to ask for help. She immediately got into her car and drove to Stuart's location.
Stuart was so happy by the time when Hall picked him up, and also because he felt safe.
He got into the car and literally climbed over the center console and crawled into Hall's lap. He slept like that entire night.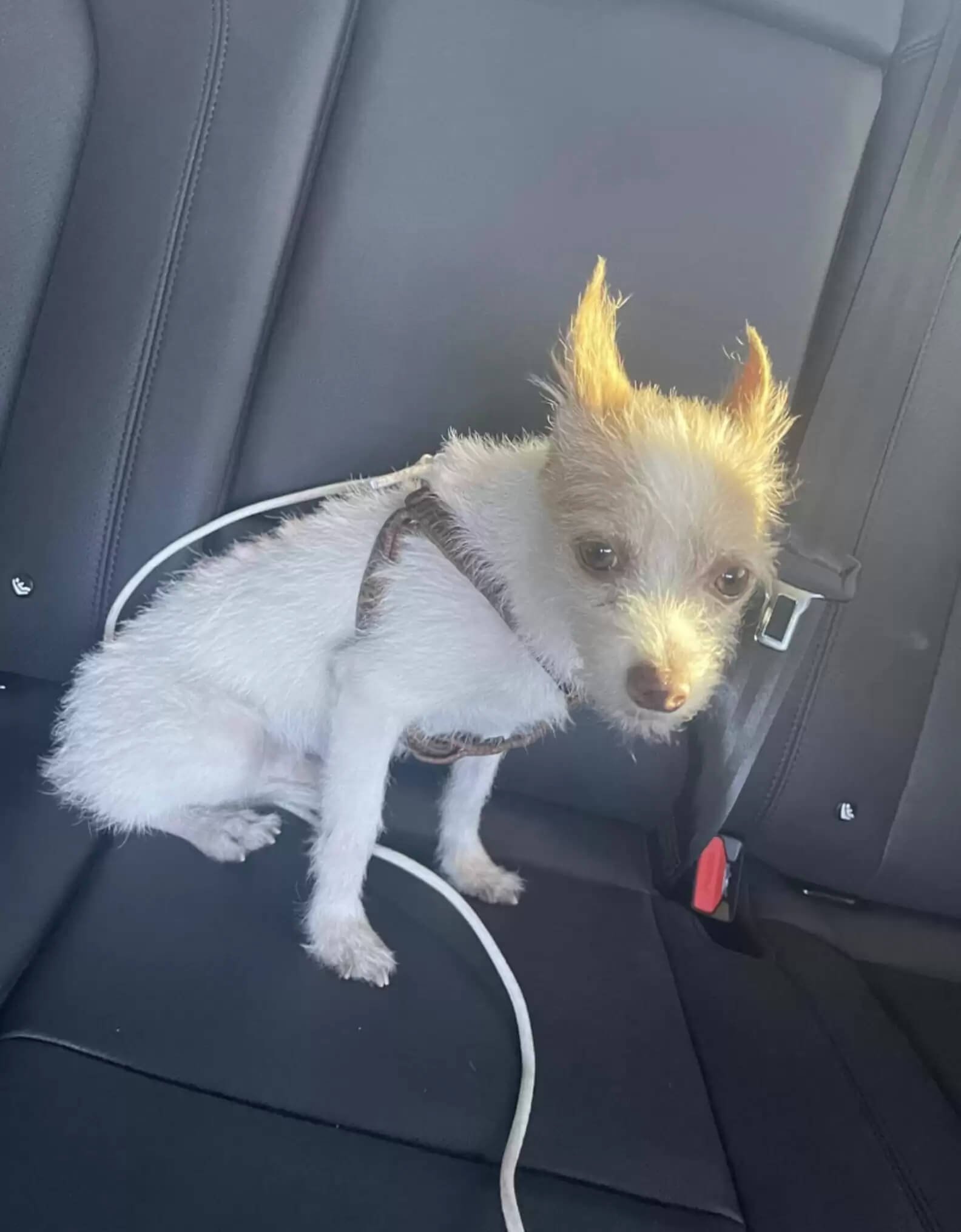 The next morning Hall brought him to the vet. He was covered with fleas and needed treatments for his illnesses including being underweight. After a thorough bath and a brand-new meal plan, Stuart Little was ready to go into a loving foster home.
He is currently in foster care and looking for a forever home. He seems so happy with the current chapter in his life.
He even shares his foster home happily with a puppy sibling. He loves his foster mom and all of the fun activities they do together. He loves being a happy dog. "He loves his crate. He goes into it every night and falls asleep silently, with a full belly" Hall said