Recently, on the middle of a busy road in Ithaca, NY State Trooper LaVonte' Lee spotted the most unusual thing. What he spotted were a pair of baby squirrels stranded on the middle of the road, and he knew that he had to help.
After carrying them off the road to safety, they pair didn't want to leave their rescuer, and instead of leaving, they stayed on Lee's arm. The baby squirrels seemed to know that they had found the perfect person to help them.
The police department had this to say about Lee: "Lee swooped in to save the day. Looks like he made some new friends." Usually, baby squirrels are found on the ground, it's because they've fallen from their nest, and experts say that in such cases, they should be returned to their nests, which is exactly what Lee did.
After looking around, Lee found the squirrels nest in a nearby tree, and he put them in there for their mom to find them. This is one call to duty that this State Trooper will remember for years to come. For the work that he did that day, his fellow colleagues on the force gave him a well-deserved outpouring of thanks.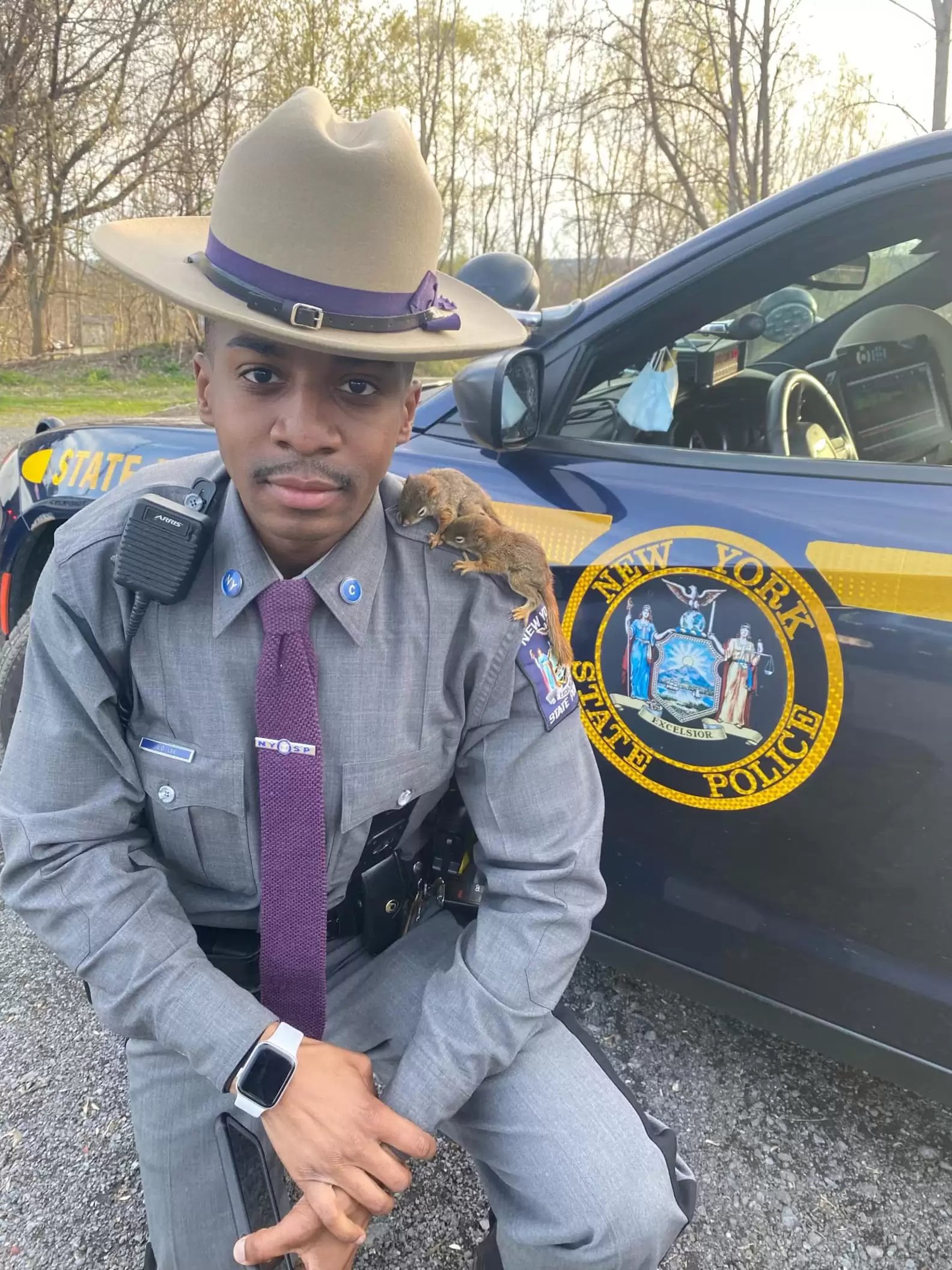 In an interview, a spokesperson for the police had this to say: "One of the core values of the New York State Police is to protect life and property. No matter how large or small."