This sweet lamb named Opal was mistaken for a frost-covered rock when the rescuers first found her. But, a little love and patience made her stop merely surviving and he began to thrive.
Now she has an adorable way of thanking everyone who helped to save her life! The founder of Edgar's Mission, Pam Ahern says that she was critical and very weak when she arrives there. Like all the other babies, when she felt comfortable she was calmed. Her little sighs let the tension out of her body. The vet checked her and determined that her growth had stunted and hadn't known human kindness. It seemed like it would take some time for her to trust the people who cares about her.
But her rescuers didn't give up. Now Opal loves them and she knows how much they care for her.
After learning the trusting process, now she showers them with the sweetest snuggles and kisses. She had stolen all of the rescuers' hearts.
When Ahern nestles opal to her chest she knows it's time for a kiss. She loves to have them from Ahern. And gives her kisses too.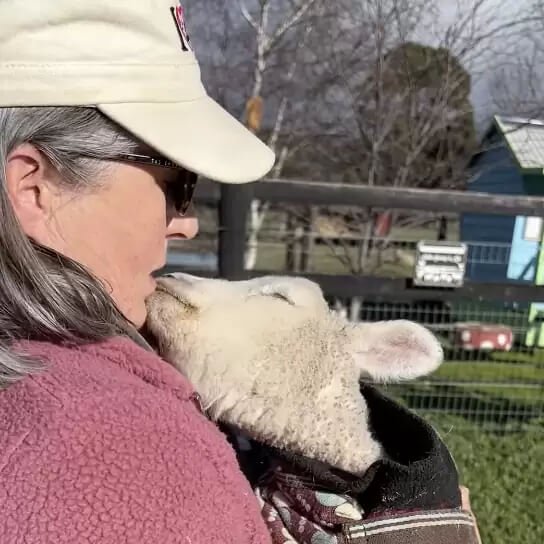 She has come on a long journey to get recovered. She continues living her best life at the sanctuary. The sweet lamb knows to give kindness and show love to those who care for her the most. She deserves all the love!