Willy Wonka is a two years old pit bull who unfortunately loses his ears because of an accident.
His ear flaps are lost but he can still hear. Sarah Varanini, Sacramento SPCA's communications manager says that his trips to the vet have been so much more expensive. So his dad decided to surrender the pup to the SPCA hoping that they could give him the care he needed.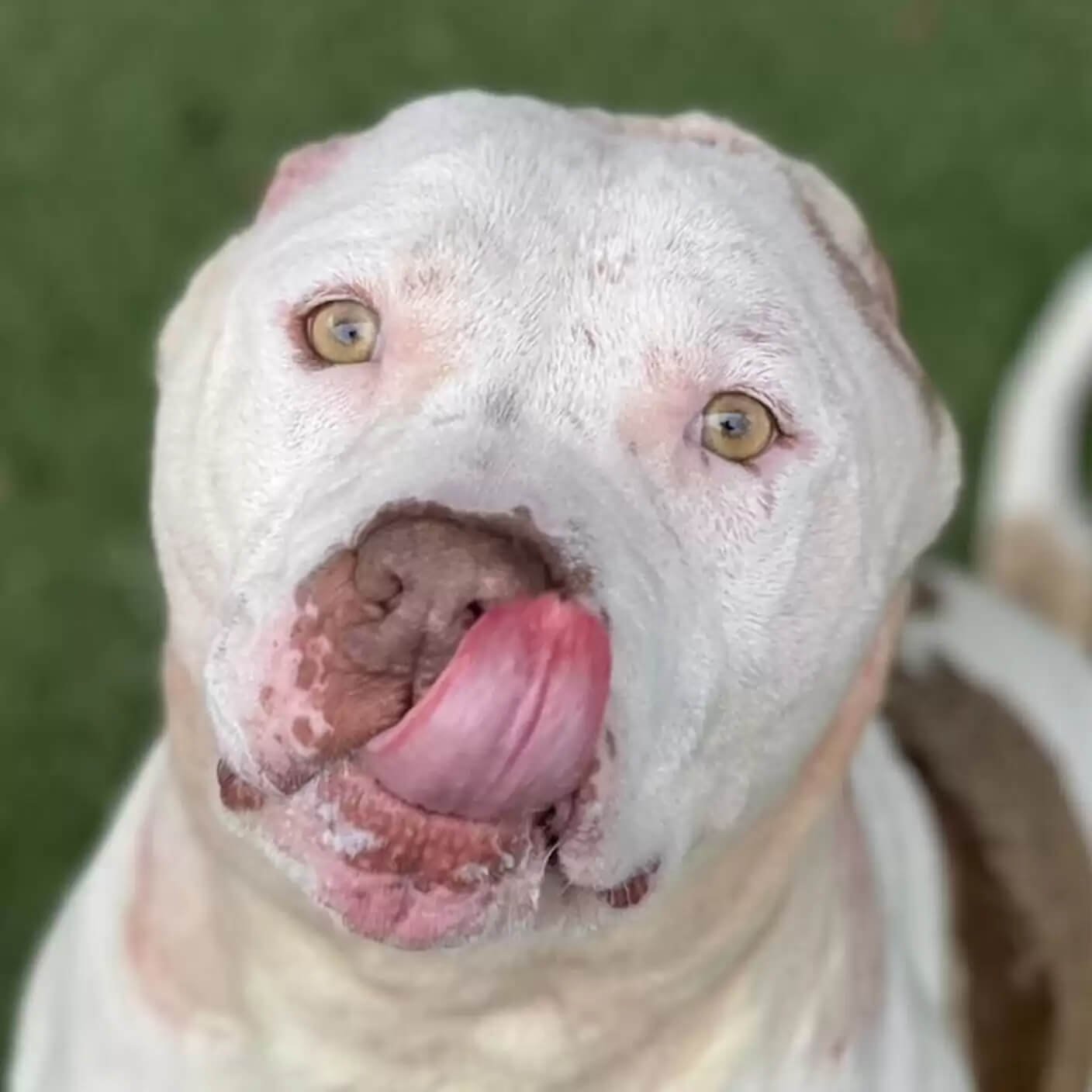 The next few days the staff spent cleaning the area, replacing sutures and staples, and replacing bandages every day. The pup also was patient with the shelter staff.
Willy had a long journey of recovery ahead of him. The shelter medicine team was just in love with him. That led to the creation of his new ears!
John, one of the registered vet technicians had an extra bond with Willy. He was afraid that people would see him as a scary dog without ear flaps. So he came up with a plan- crocheting a pair of ears for the pup.
According to John, they had the exact colour they want at their home. They were able to whip up the ears in only one evening. On the next day, John came back and placed the ears on Willy's head.
At first, he was confused about what was going to be put on his head. But once he realized that he got more treats after that he was much more accepting of their photo shoots.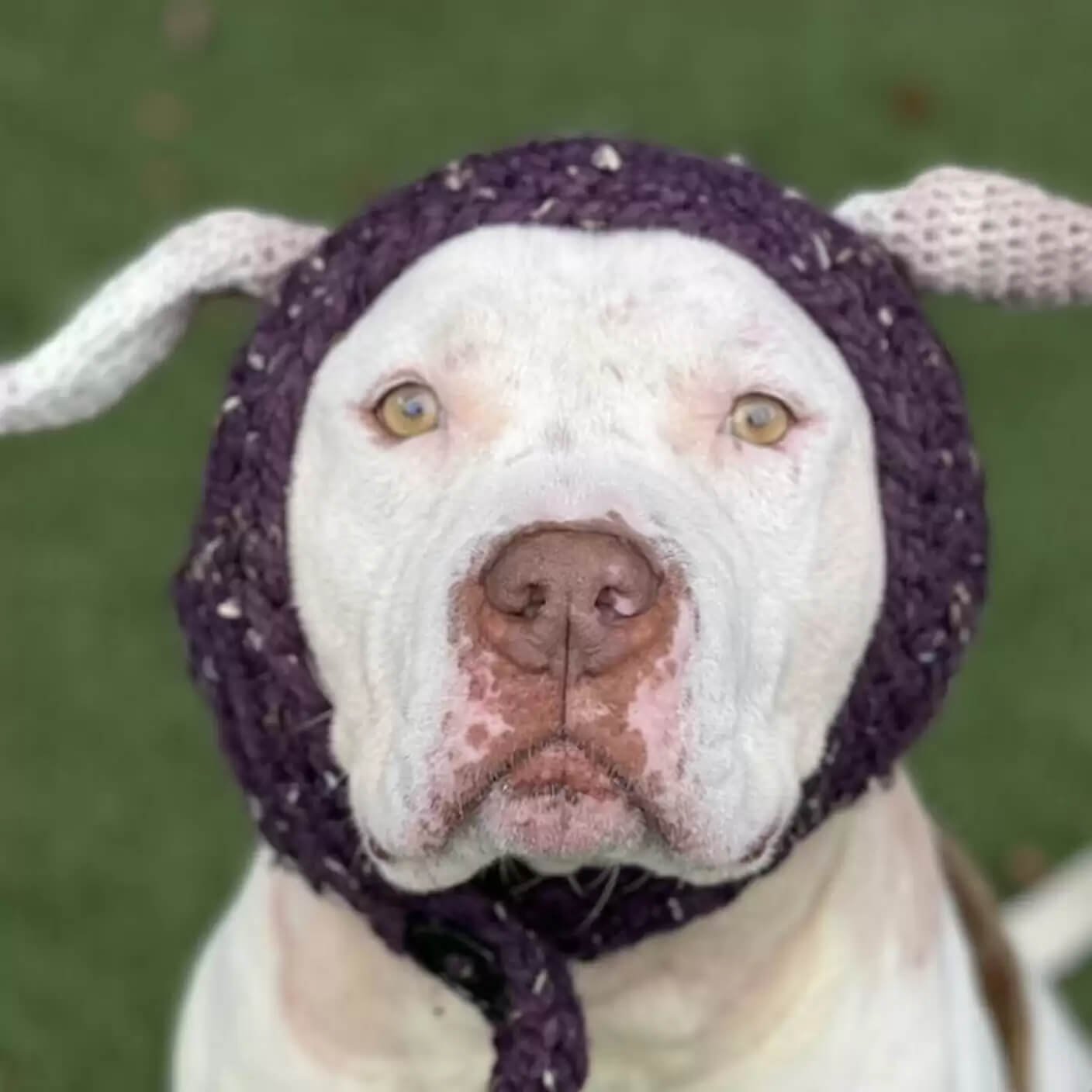 The staff took a lot of pictures of him wearing his crochet ears and uploaded them to their social media pages. As they hoped it got a lot of attention. Before long he got a loving home as a forever home!
He has recovered a lot more than he was during her first days in SPCA. They say he is a giant marshmallow man. The staff really misses him.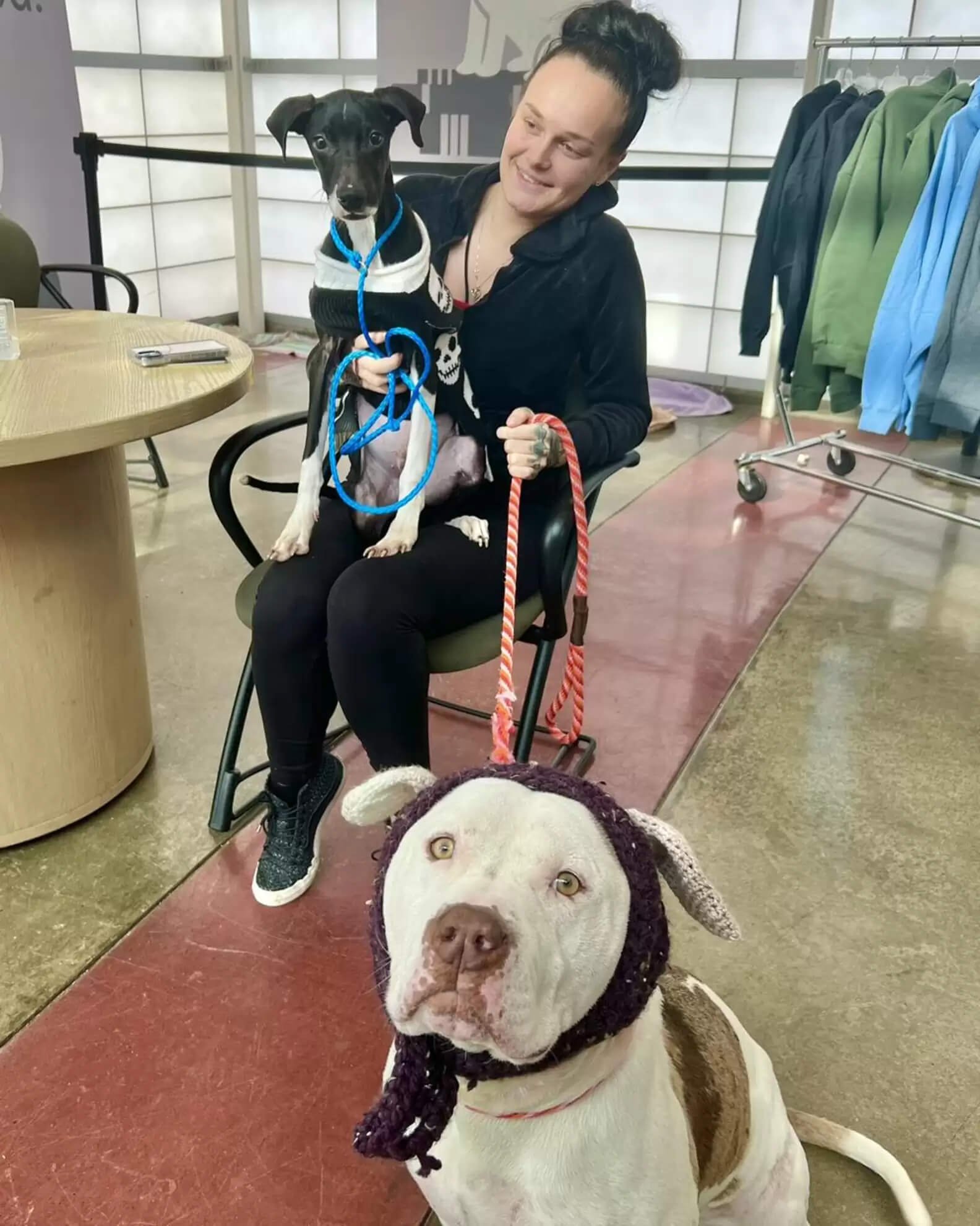 Now Willy happily lives in his forever home. He is still wearing the crochet hat to the love he got from the SPCA.