Sophie is a 7-year-old grey American Staffordshire mix who was a resident at Seminole County Animal Service (SCAS). Also, she was a favourite among the Florida-based shelter's volunteers.
Sophie spent a year hoping that someone would fall in love and bring her home. Whenever people showed up to adopt a pet, she is waiting looking out in her kennel bars and waiting for someone to make eye contact with her. But
No one ever tried to bring her home. Again and again, they would pass Sophia by.
Volunteers couldn't understand why nobody wants her. In their case, the pup was sweet and lovely.
Sophie had some behaviours to learn, like how to walk on a leash without pulling, but she was more than ready to find a forever home. But no one needed her!
Sophie's friends at SCAS wanted to give others' attention to her. So, they set up a camera inside her kennel and recorded a time-lapse showing what her days looks like.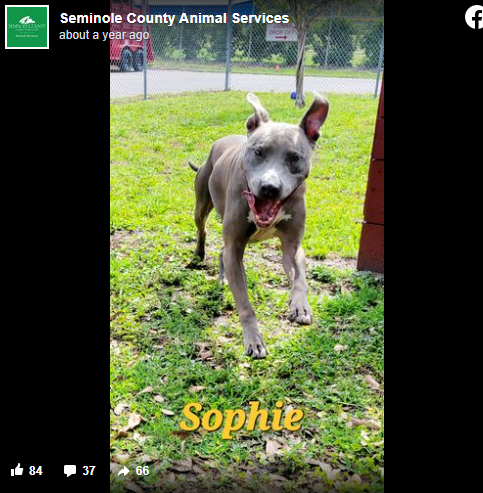 The footage was a heartbreaking one. It showed how long she wait at her kennel door for someone to notice her. Her lovely eyes are always in the feeling of a happy life, but how can anyone look into her eyes and not fall in love?
However, it was reaching her one year at SCAS. Finally, her dream came true. Someone came across her time-lapse video online and decided to bring her home. He was sad that Sophie had to wait so long in the shelter.
After 364 days spent at the shelter, Sophie was finally ready to go for a forever home. She always wanted people of her own.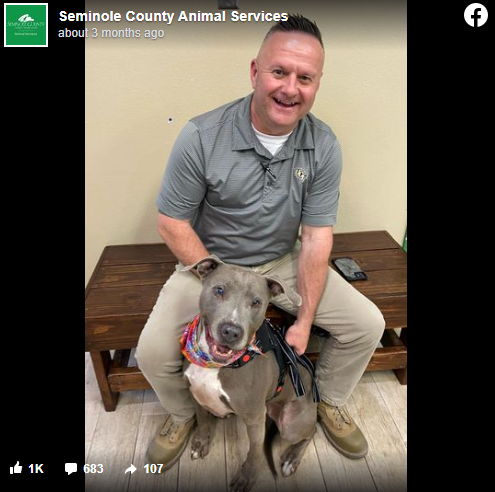 Sophie's new family is the family she always dreamed of. Her friends at SCAS surely miss her presence at the shelter. But they know that she is finally experiencing the happy family she deserves.