This two-week-old calf was sick and has been starving for days. She was confiscated during an animal neglect investigation that she needed a new home.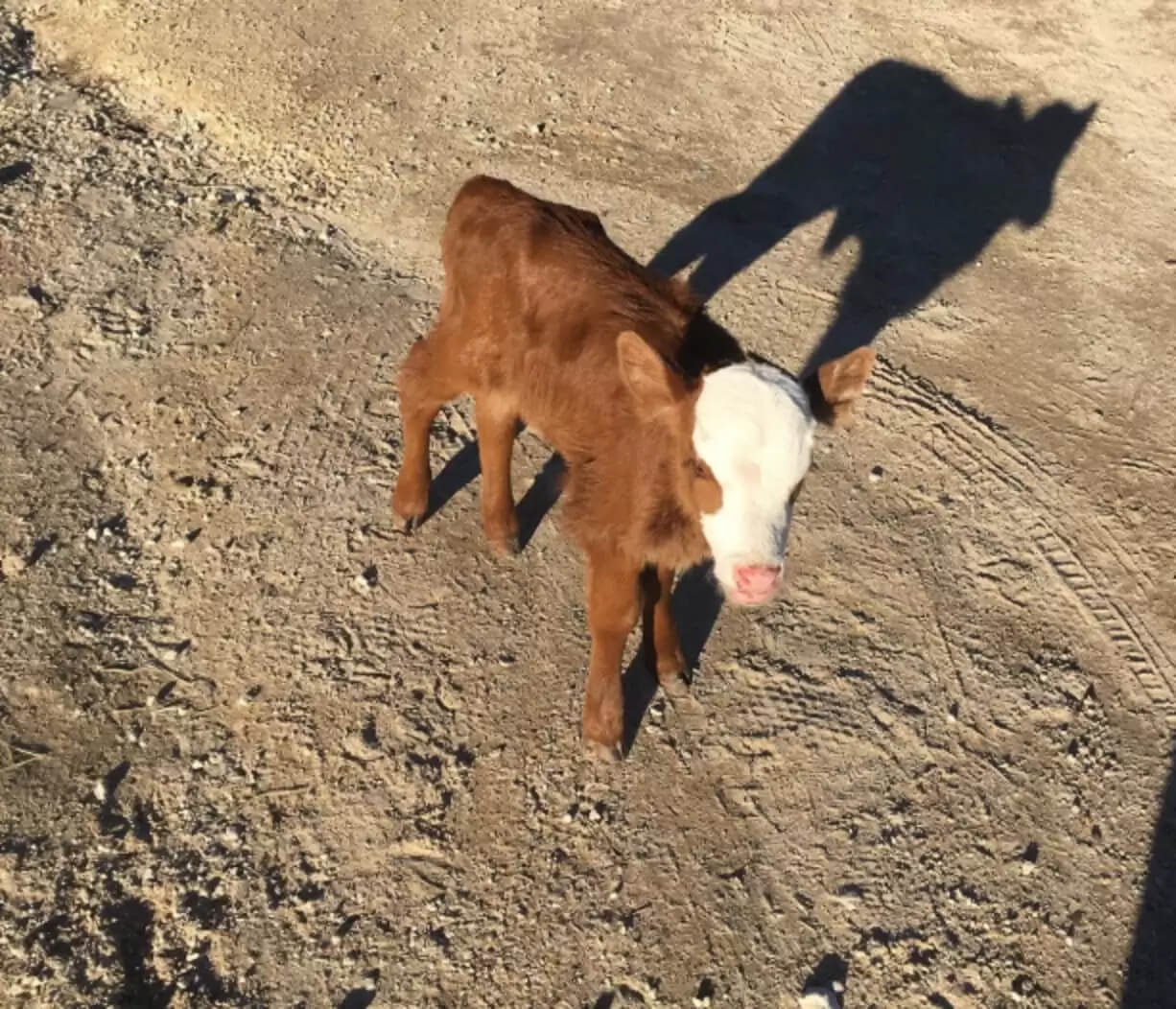 Carly Henry heard about her and was so happy about it. "I was ready to adopt her," Henry said. "I just really wanted a cow. I've heard people say that the love of a cow is the biggest thing ever"
Henry owns Carly's Critter Camp outside of Austin, Texas. She has rescued all sorts of animals. But this baby is so young and requires more constant care than others. She would need to live in Henry's Home which is next to the sanctuary. There she was with Henry's dogs, cats and her husband.
What else does she need? "I said to my husband, 'Hey, look at this baby,'" Henry said. "I showed him a picture of the calf all covered up in blankets at the foster's house. I said, 'I want to take her and bottle-feed her!'"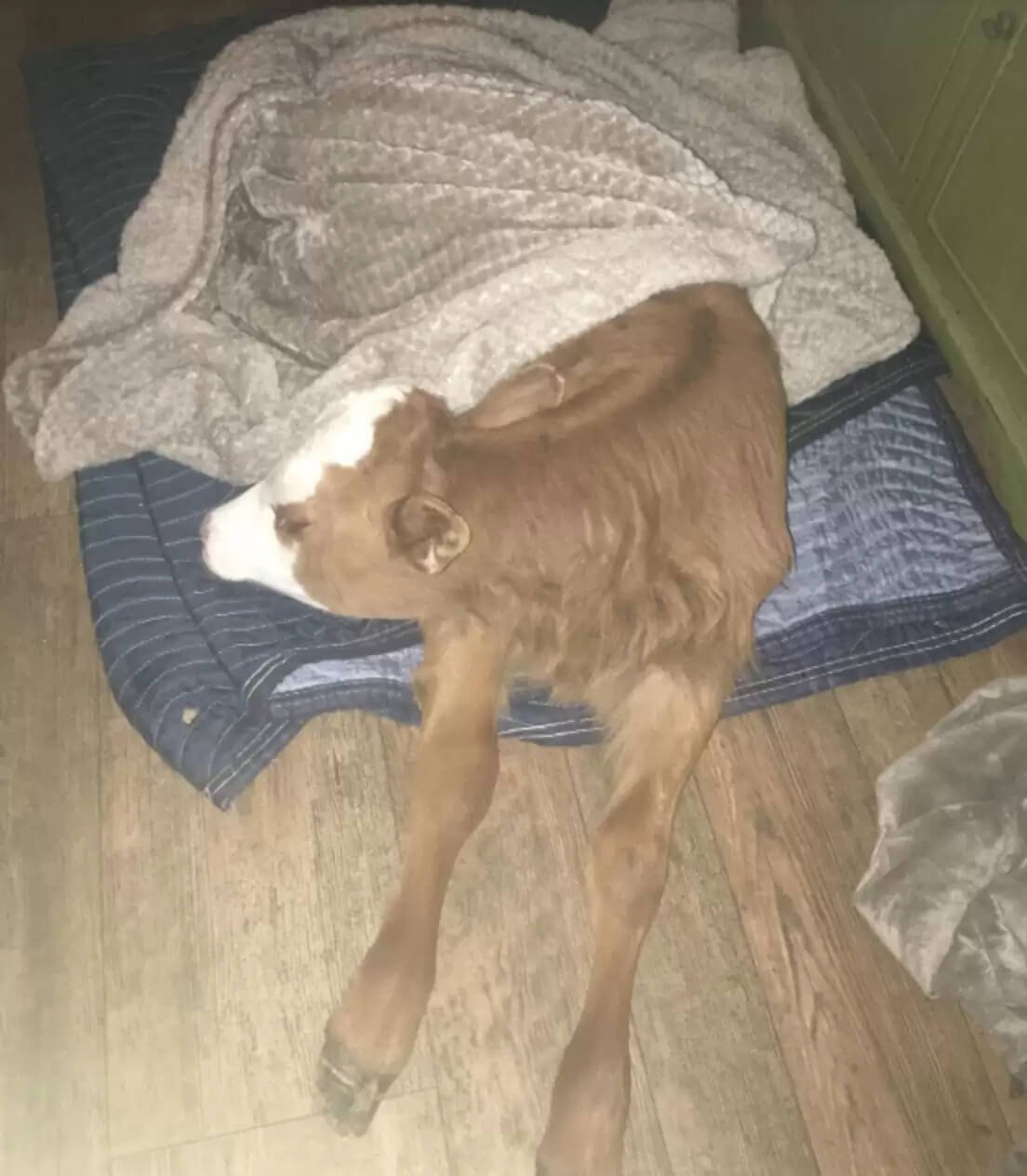 Her husband thought about it for a minute, looked at her and replied, with happiness "Oh my goodness, you're crazy, but OK, let's do it!"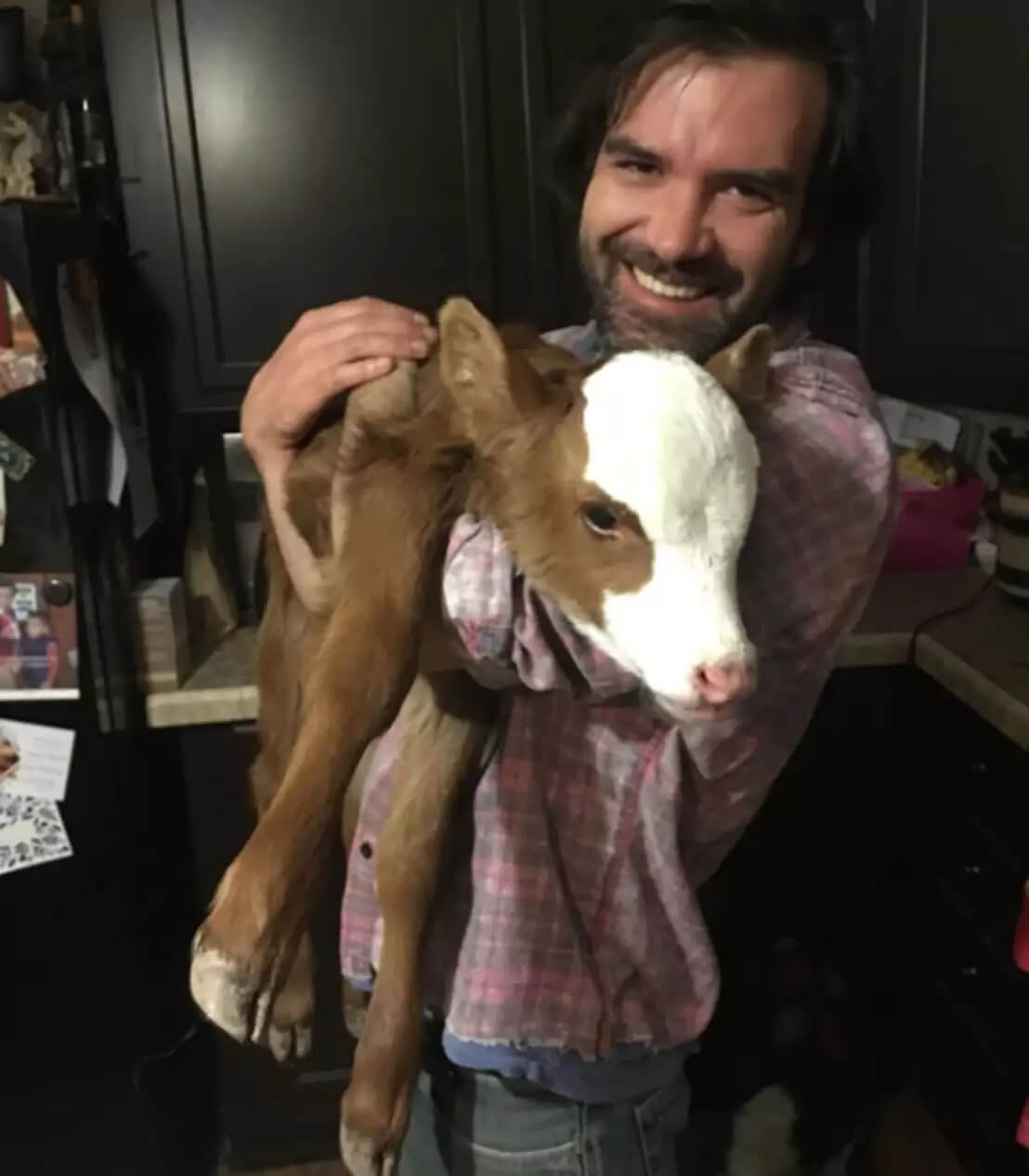 She was so excited and then Henry contacted the foster who helped save the calf. In January they made all the arrangements for the adoption.
Henry named her Tulip. Tulip fit in perfectly with all the other animals in Henry's home. And she also made herself right at home- in the dog's bed. "From the very start she'd come right inside, explore, and she would put herself to sleep right with us in our room," Henry said.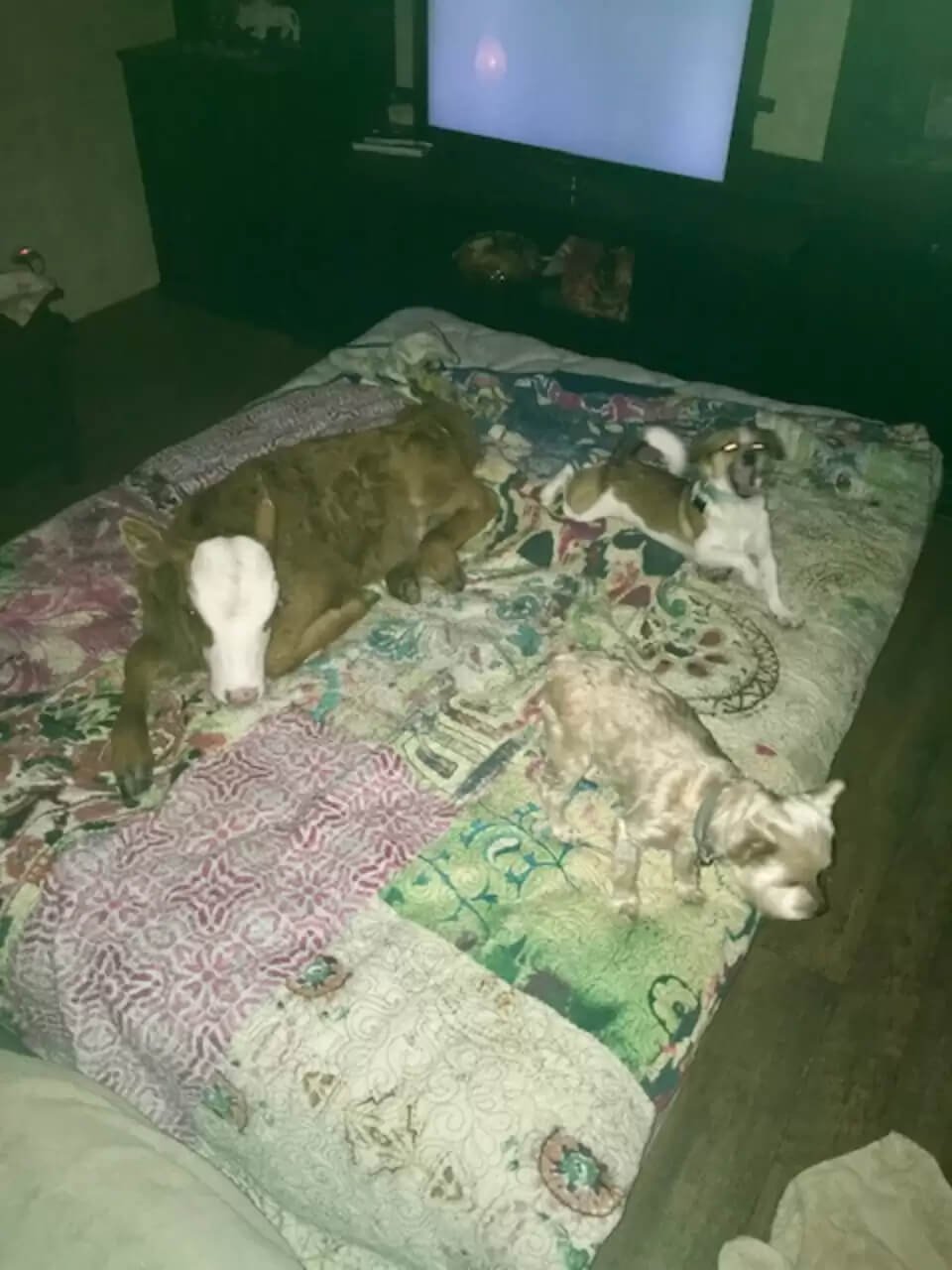 She tried out every dog bed in the home. Henry's husband was happy to see the calf's instant adjustment to home life. Since she is obsessed with calf beds Henry bought the calf her own trampoline bed. "It took her a minute and she figured it out and hung her front paws off the side," Henry said.
As the months passed Henry continued to bottle-feed Tulip and gave her much love and care. Tulip was confiscated from her first home, she had been sick with pneumonia. But now she was growing stronger and healthy.
Tulip has become the social butterfly of the farm as she made a lot of friends on the farm. She even loves to play and get pets from kids who visit there. She's so good with the kids," Henry said. "They love on her, they hug her. They'd help bottle-feed her when she was younger; she's the sweetest thing ever."
Henry loves her too much and she doesn't even have words to say it.