Sometimes, a nightmare turns into a happy ending.
The story of this abandoned puppy turned into a happy ending, after the officer who found him decided to offer him a forever home.
This adorable pit-bull puppy was found wandering the streets of the city of Mount Laurel, New Jersey by a local police patrol. Officer Matthew O'Hanlon is a member of the Mount Laurel Police Department for nearly three years. He spotted the little puppy while he was on a patrol through the industrial part of the city. He was initially thought that he might have lost so he went to investigate. But the puppy was abandoned. He didn't have any collar and he also looked wounded.
When they typically find a dog, usually they have tags on them, or maybe a chip. So, that they can easily take them to the local animal hospital and found the owner.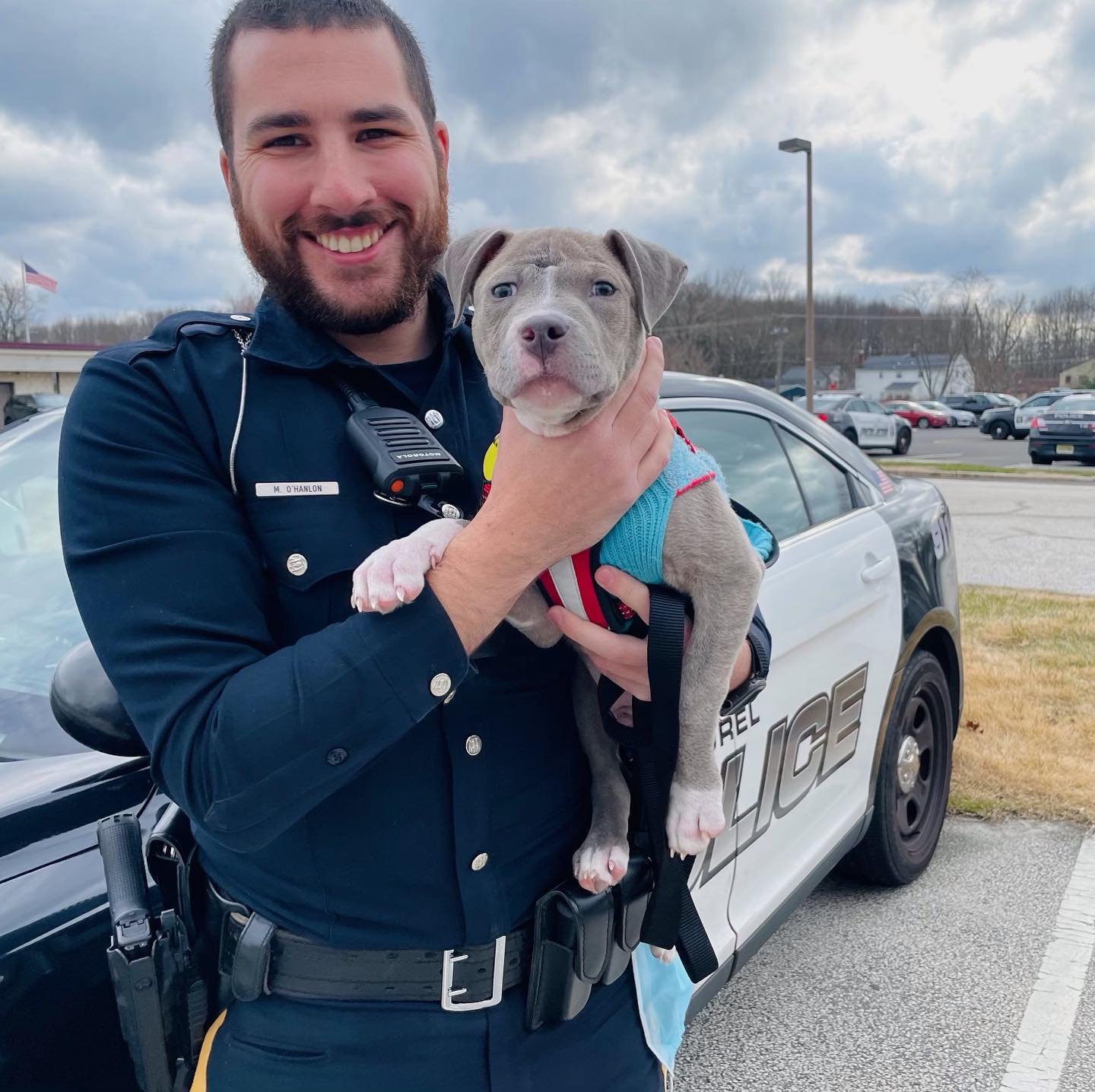 Concerned, Officer O'Hanlon took the 3-month-old puppy to the Burlington Country Animal Shelter for further investigation. But on their way there the puppy had stolen the officer's heart with his cuteness. The officer knew that he shouldn't get emotionally involved. He left the puppy at the shelter. Not for long though.
He called the shelter after 20 minutes he dropped off the puppy and told them that he wanted the dog.
He gets to know that no one came to claim him. So he decided to take him home. After the treatments officer O'Hanlon was more than excited to show him his new home. They named him Thor!
The officer and his fiancée are big Marvel fans and based on him being injured they decided that Thor would fit him.
Little Thor healed up nicely and has found his forever-loving home!